Co-Produced by Eclipse Theatre Company, Bristol Old Vic and Hull Truck Theatre
Written by Chinonyerem Odimba
Directed by Dawn Walton
"My name is Phyllis Princess James. I will wear this crown every day. I will never take it off even when I am asleep."
Meet Princess. A cheeky 10 year old, with a plan to win the Weston-super-Mare Beauty Contest. Trouble is, her mum is busy working several jobs, her brother, a budding photographer, won't even take her picture and then – The Hustler returns.
In 1963 Bristol, as Black British Civil Rights campaigners walk onto the streets, Princess finds out what it really means to be black and beautiful.
Written by Chinonyerem Odimba, Live Theatre's Writer in Residence, Princess & The Hustler is the second national tour born from Revolution Mix, an Eclipse movement that is spearheading the largest ever delivery of new Black British stories and follows last year's sell-out production of Black Men Walking.
A new drama about a family caught up in a pivotal moment of modern British history.
Writer Chinonyerem Odimba talks about Princess & The Hustler
Audience Feedback at Princess & the Hustler in Bristol
Cast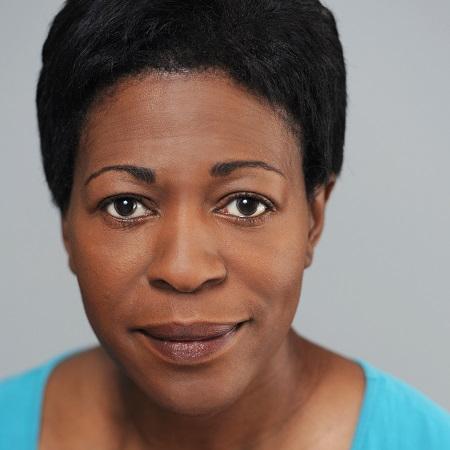 Donna Berlin
Donna Berlin is an actress, dancer, choreographer and movement director. She started dancing at the age of three and her love of the performing arts grew when she later attended stage school. At the age of 11 she appeared in her first film – Pink Floyd's The Wall – and since then she has never looked back.

Theatre credits include: The Chalk Garden (Chichester Festival Theatre); Great Apes (Arcola Theatre); Of Kith and Kin (Sheffield Crucible/The Bush); Anna Karenina (Royal Exchange/WYP); Rolling Stone (Royal Exchange/WYP); Blood Wedding (Royal & Derngate); The Bacchae (Royal & Derngate); Keeping Mum (Brockley Jack Theatre); Counted/Look Right Look Left (County Hall, UK tour); Elmina's Kitchen (UK tour, Garrick Theatre); Puffins (Nabokov/Southwark Playhouse) and The Vagina Monologues (Pleasance Theatre, London).

Television credits include: Requiem; Game Face; Eastenders; Todd Margaret; Coronation Street; Hollyoaks;New Tricks, Extras - Series B; Lead Balloon; Casualty; Doctors; Judge John Deed and Beautiful People.

Film credits include: In Darkness; Monochrome; Dinner With My Sisters; Press Your Lips (LFS short); Blinda (short).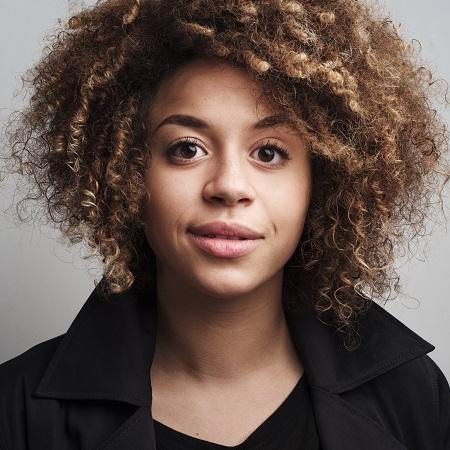 Emily Burnett
Emily Burnett has recently filmed The Buzz (BBC Wales), Warren for BBC 1 and Merched Parchus for S4C.

Theatre credits include: Smart Simone in Jack & The Beanstalk (Oxford Playhouse); Gerda in The Snow Queen (Bristol Old Vic); My Only Girl in Karagula (D.E.M. Productions & Soho Theatre); Skye in Beacons (Park Theatre); Rdeca in First Love is the Revolution (Soho Theatre); Pinocchio in Pinocchio (Midsummer Festival Company); Fairy in Lolanthe (Concept Players) and Mina in Unga Bunga (Stage Daze).

Television credits include: Charlie (regular) in The Dumping Ground (CBBC); Safiya in It's My Shout (BBC Wales); Charlie in Sweet Sixteen/It's My Shout (BBC Wales) and Daisy Water Rat in The Sparticle Mystery (CBBC).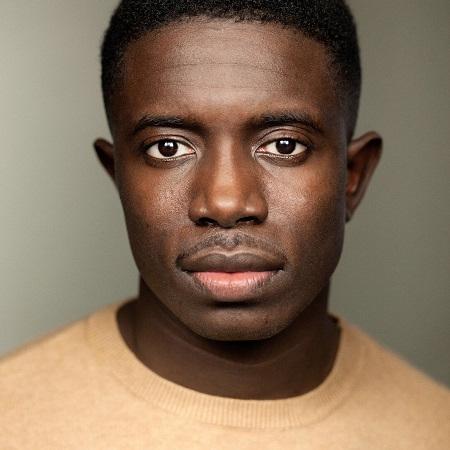 Fode Simbo
Actor Fode Simbo trained at Guildhall School of Music and Drama. Theatre credits include: Young Marx (Bridge Theatre); Notoriously Abused (Guildhall) Crazy For You (Guidhall), Balm In Gilead (Guidhall); Herons (Guidhall); Great Expectations (Guidhall) and The Crucible (Guidhall).
Television credits include: Summer of Rockets (BBC); Little Women (BBC) and Electric Dreams: Philip K Dick/Human Is (Channel 4).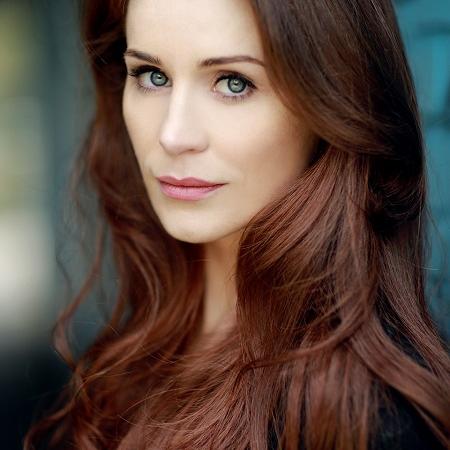 Jade Yourell
Jade Yourell is an Irish actress and voice-over artist who has worked with some of Ireland's most influential and innovative directors for stage and screen. Jade is an IFTA (Irish Film and Television Award) nominated actress for Best Actress in a Leading Role thanks to her memorable role in Happy Ever Afters.

Theatre credits include: Absolute Hell (National Theatre), Country Girls (Chichester Festival), The Red Barn (National Theatre), Translations (Millennium Forum) and Arcadia (The Gate Theatre).

TV credits include: Guilt (ABC), Penny Dreadful (Showtime), Vexed (BBC), Doctors (BBC) and Raw (RTE).

Film credits include: All Is By My Side (Dir: John Ridley), The Food Guide To Love (Dir: Dominic Harari), The Fairy Flag (Dir: David Izatt) and Happy Ever After (Dir: Stephen Burke).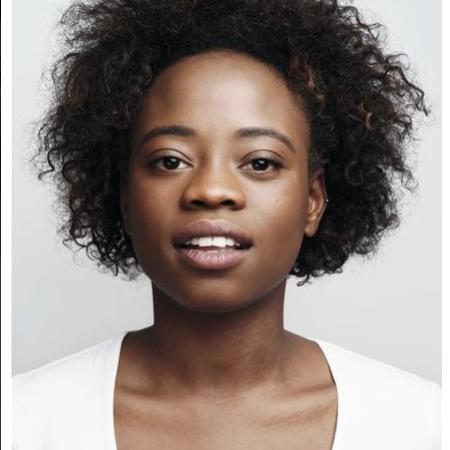 Kudzai Stima
Kudzai Sitima is a Zimbabwean-British actress, singer song-writer who recently graduated from Rose Bruford College.

Theatre credits include: Sonnet Sunday (Shakespear's Globe); Random/Generations (Chichester Minerva Theatre); An Introduction to Clean Love (Rose Bruford); Goldoni's Holiday Trilogy (Rose Bruford); Guernica (Rose Bruford) and The River (Rose Bruford).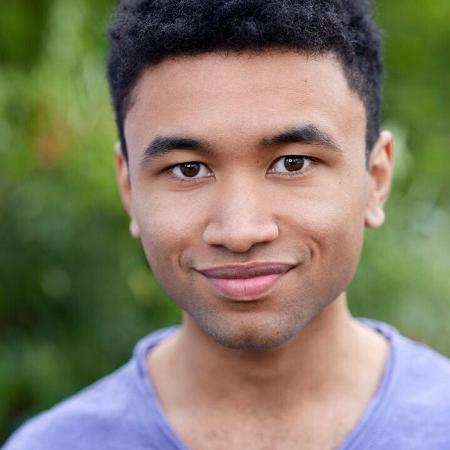 Romayne Andrews
Romayne Andrews trained at the Mountview Academy of Theatre Arts, graduating in 2014. Theatre whilst training included Antipholus of Syracuse in The Comedy of Errors and roles in Macbeth and Richard III.

Theatre credits include: Hamlet, King Lear, Cymbeline (RSC); A Fox On The Fairway (Queen's Theatre, Hornchurch); The Country Girls (Chichester Festival Theatre); Richard III (West Yorkshire Playhouse) Unearthed, The Gift, Larksong (New Vic Theatre, Stoke)

Television credits include: Doctors (BBC)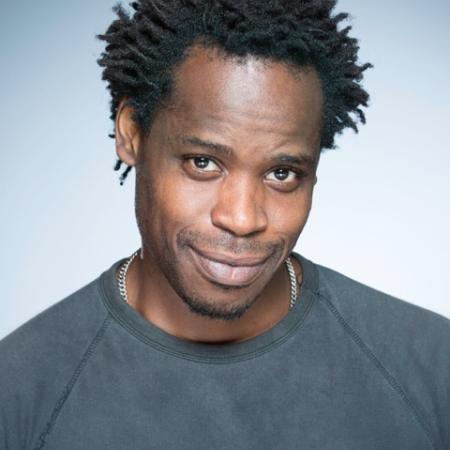 Seun Shote
Seun Shote is a creative and versatile actor who trained at Manchester Metropolitan University Acting Academy.

Theatre credits include: Pitchfork Disney (Jamie Lloyd Productions); Play Mas (Orange Tree – Nominated for an OFFIE for Best Actor 2015); Routes (Royal Court Theatre), One Man Two Guvnors (National Theatre/International Tour); Death and The Kings Horseman (National Theatre) and Salome (Headlong Theatre).

Television credits include: Black Mirror (Netflix); Unforgotten (ITV); Birds of a Feather (BBC); One Child (BBC); Skins (Channel 4) and Little Miss Jocelyn (BBC).