SOLD OUT - call the Box Office for returns on 0191 2321232
A Live Theatre Production
Written by Paul Sirett
With the songs of Alan Hull of Lindisfarne
Directed by Joe Douglas
Musical Direction and performed live on stage by Ray Laidlaw & Billy Mitchell 
Designed by Neil Warmington
Cast Charlie Hardwick, Joe Caffrey, Elizabeth Carter, Ray Laidlaw, Billy Mitchell, Phil Adele, Alice Blundell and Dale Jewitt
Clear White Light follows Alison, a student mental health nurse, on her first night shift on an all-male, locked ward. As she joins Rod's hard pressed nursing team and the patients that they are there to look after, it becomes a night shift to remember. Alison soon learns the first rule: don't wish out loud for a quiet shift...
Set in the atmospheric surroundings of St. Nicholas' Hospital in Gosforth, the play features the songs of Alan Hull of Lindisfarne – some of which were written at St. Nick's when Alan was working as a nurse there. The music is played and sung live by the actors, including former members of Lindisfarne, Ray Laidlaw and Billy Mitchell.
Another chance to see this acclaimed Live Theatre production of a modern gothic drama, with Charlie Hardwick and Joe Caffrey reprising their roles.
Clear White Light Trailer
"powerful and quite extraordinary theatre"

The Chronicle
Cast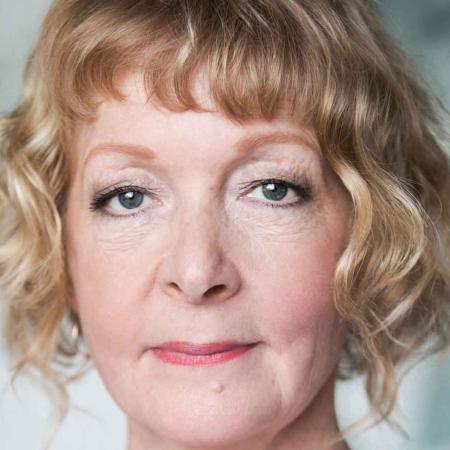 Charlie Hardwick
Charlie began acting at Wallsend Youth Theatre and then studied Drama at Newcastle Polytechnic via the College of Arts & Technology.

Charlie first performed at Live Theatre in 1988 in Hair In The Gate by Michael Chaplin and has since appeared in over twenty productions including Cabaret, Bandits, Two, Close The Coalhouse Door, Your Home In The West, Buffalo Girls, and Sean O'Brien and Julia Darling's Double Lives. She has worked extensively at Northern Stage and Newcastle's Theatre Royal and her London runs include Lee Hall's Cooking With Elvis, The Awkward Squad, and Hyem (Theatre 503). Last year Charlie toured the UK playing Peggy White in Sting's musical The Last Ship.

Charlie recently joined Ackley Bridge (Channel 4) as the heinous teacher Sue Carp. She played Val Pollard in Emmerdale for 11 years receiving several awards, including Best Comedy, Best Partnership and Best Performance. Other TV credits include Byker Grove, Our Friends In The North, EastEnders, Casualty (all BBC), Catherine Cookson's Tide of Life and Colour Blind (ITV), and Different For Girls (Jackdaw).

Her film credits include Purely Belter (FilmFour), Billy Elliot (BBC Films) and The Scar
(Amber Films), for which she won best actress at Monte Carlo Film and TV awards.

Charlie has sung in a myriad of bands since the 80's, and currently sings with Newcastle's fantastic band of women Kissed.

She is over the moon to be back at Live Theatre in Clear White Light.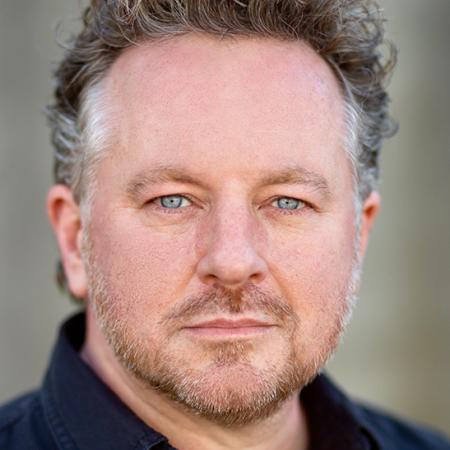 Joe Caffrey
Joe trained at LAMDA. His theatre credits include 2018's premiere of Clear White Light (Live Theatre), The Last Ship (Northern Stage/UK tour), St George and the Dragon (National Theatre), The Girls (West End), Iris (Live Theatre) Light Shining In Buckinghamshire (National Theatre), Cooking with Elvis (Live Theatre/West End/Tour), Wet House (Live Theatre/Soho Theatre), The Pitmen Painters (Live Theatre/National Theatre/West End/Tour), A Walk On Part (Live Theatre/West End), Much Ado About Nothing, The Globe Mysteries, Loves Labours Lost and We the People (Shakespeare's Globe), Billy Elliot The Musical (West End) and Keepers of the Flame (RSC/Live Theatre).

His television and film credits include Wolfblood, Clay, Doctors, Holby City (BBC), The Bill (ITV), Heartbeat (ITV), Badger (BBC), Spender (BBC), Hetty Wainthrope Investigates (BBC); Attachments (BBC), Byker Grove (BBC), Distant Shores (ITV), Catherine Cookson's Colour Blind (ITV), Quayside (ITV), Waiters, The Last Musketeer (ITV), Ain't Misbehavin' (BBC) and Soldier, Soldier (ITV).
Films include In Fading Light (Amber Films), The One and Only (Assassin Films), Bridget Jones – The Edge of Reason (Working Title Films) and Victoria and Abdul (BBC Films).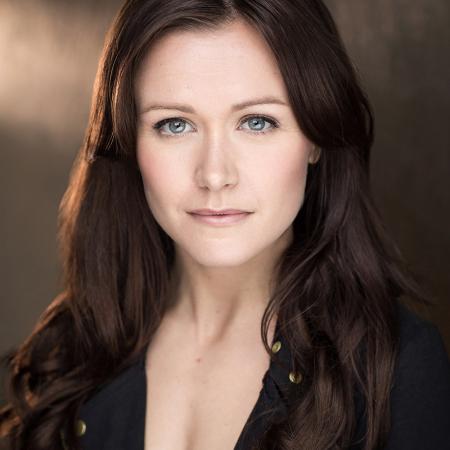 Elizabeth Carter
Elizabeth most recently played Susan in Rain Man (Bill Kenwright Ltd).
Other theatre credits include Between Us (Elizabeth Carter/Jermyn Street Theatre/Harrogate Theatres), Dreamboats and Petticoats, Save The Last Dance For Me and Dreamboats and Miniskirts (all for Bill Kenwright Ltd), Sleeping Beauty (Norwich Theatre Royal), The Wizard of Oz (Madinat Theatre/Popular Productions), Peter Pan (Evolution Productions), In A Thousand Pieces (Paper Birds Theatre Company), Aladdin (Harrogate Theatres), The Moonlight Gem (Live Theatre), The Garden of Dreams (Live Theatre/Monster Productions),Tight (Brief Candle Theatre); The Gold Maker's Son (West Yorkshire Playhouse), The Key (Dead Earnest) and Druthers (Precarious Dance Theatre).
Radio credits include Yerma, The Singer, The View and Blood Wedding (all for BBC Radio Drama).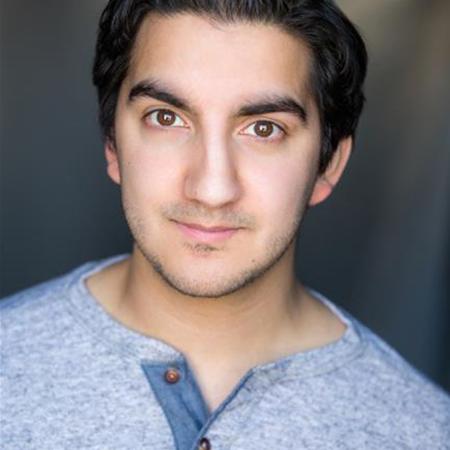 Phil Adèle
Phil is a Teesside-born, London-based Actor-Musician.
He has recently appeared in Our Town at Regent's Park Open Air Theatre and will take on title role in Queen's Theatre Hornchurch's 2019 Pantomime Robin Hood over Christmas
Prior to appearing in Clear White Light in 2018, Phil has also appeared in Little Shop Of Horrors (UK Tour), Handbagged (English Theatre, Frankfurt), The Invisible Man (Queen's Theatre Hornchurch), Wind In The Willows (Sixteen Feet Productions), The History Boys (Theatre By The Lake) as well as an episode of Red Dwarf (BBC2), several short films, high profile commercials and other projects.
Phil is delighted to return to his role in Clear White Light.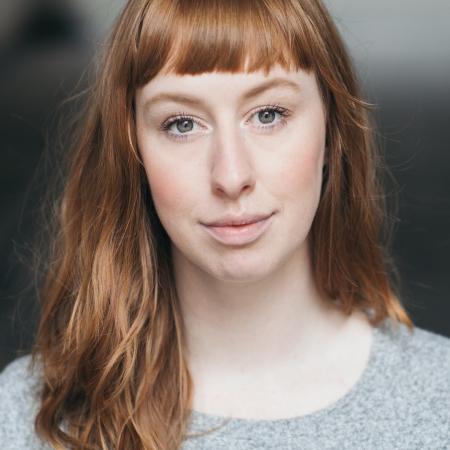 Alice Blundell
Alice trained at ALRA and is co-founder of The Letter Room Theatre Company.
Alice is thrilled to be returning to appear in Clear White Light at Live Theatre. Her other theatre credits include The Strange Undoing of Prudencia Hart (New Vic), Pied Piper (Goblin/Cornerstone) Alice in Wonderland, James & the Giant Peach, Wizard of Oz, The Christmas Grump and Tallest Tales from the Furthest Forest (Northern Stage), Beyond the End of the Road (November Club), Far From the Madding Crowd (The Watermill), Treasure Island (Queens Theatre Hornchurch) and No Miracles Here, Five Feet in Front and Bonenkai (The Letter Room).
Alice's Television credits include Hospital People (Rough Cut TV for BBC) and Inspector George Gently (Company Pictures for BBC).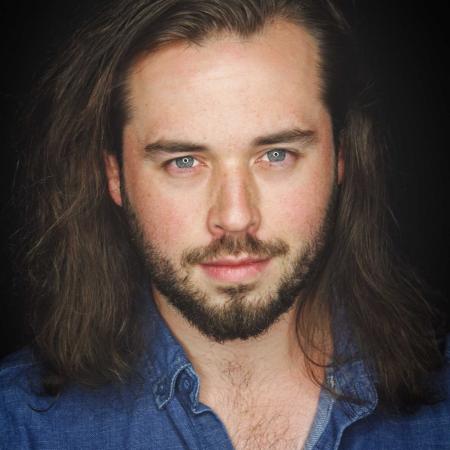 Dale Jewitt
Dale trained at the University of Northumbria and North at Northern Stage.
He has previously appeared at Live Theatre in the original version of Clear White Light in 2018, and also in 10 Minutes to… Make a Memory. His other theatre credits include Romeo and Juliet, The Taming of the Shrew and Much Ado About Nothing (all at Theatre Space North East), Manifesto for a New City and Animal Farm (Northern Stage), Dr Mullins Anatomy of the Theatre Royal and Teacups, Zebra and Dancing Kaisers (November Club), Rainbird and The Dirty Flea-Bitten Scrounging Bastard (Cloud Nine Theatre Company), The Wind Road Boys (Enter CIC), Snow White (Mendes Management) and Puddles Adventure and The Cow Jumped Over the Moon (The Customs House, South Shields).

Creative Team
Paul Sirett, Writer
Paul is a playwright, dramaturg and musician.
As a playwright, Paul has over twenty productions to his name including Lush Life at Live Theatre and two West End transfers, Rat Pack Confidential and the Big Life. Recent productions include Oxy and the Morons (New Wolsey Theatre) and Reasons to be Cheerful (Graeae).
As a dramaturg, Paul has worked on numerous productions for companies including the RSC, Soho Theatre and Ambassador Theatre Group. Most recently, Paul adapted The Who's TOMMY for Ramps on the Moon.
As a musician, Paul has toured and recorded extensively. He currently plays guitar in the band Dr Schwamp.


Joe Douglas, Director
Joe has been Artistic Director of Live Theatre since April 2018, where he has directed Clear White Light, The Cheviot, The Stag and the Black, Black Oil (a co-production with National Theatre of Scotland and Dundee Rep) and co-directed Christmas Crackers and Fed Up. Previously he was Associate Artistic Director at Dundee Rep, where he directed The Cheviot..., Death of Salesman, Spoiling, The BFG, George's Marvellous Medicine and The Resistable Rise of Arturo Ui. He was also Co-Artistic Director of touring company Utter, where he directed Stand By, Bloody Trams and wrote and performed Educating Ronnie.
Other work includes The Red Shed, Showtime from the Frontline (Mark Thomas), Arabian Nights (Lyceum), Our Teacher's a Troll, Dear Scotland, The Last Polar Bears (National Theatre of Scotland), Letters Home (Grid Iron), Dr Stirlingshire's Discovery (Lung Ha/Grid Iron) and many productions for A Play, A Pie & A Pint. Joe's productions have won four Fringe First Awards at the Edinburgh Festival and Death of a Salesman won three awards at the Critics Awards for Theatre in Scotland, including Best Production.

Neil Warmington, Designer
Neil has designed extensively for theatre since graduating from Maidstone College Of Art with a first class honours degree in painting.
His credits include Henry V (RSC), Much Ado About Nothing (Queen's Theatre), Mary Stuart, The Missing (National Theatre Scotland) Feverdream (Citizens Theatre) Romeo and Juliet, Scenes from an Execution, Sunshine on Leith and Death of a Salesman (Dundee Rep) the Vortex (Kingston) Gagarin Way, Girl in the Machine, Passing Places, (Traverse) Ghosts, Loves Labours Lost, (English Touring Theatre), Jane Eyre (Young Vic), Glass Menagerie (Lyceum). Neil has also designed operas Troilus and Cressida (Royal Opera House) and for Opera North, Connecticut State Opera and has been awarded 4 TMA awards for Best Design.

Max Roberts, Dramaturg
Max is the Emeritus Artistic Director and a founding member of Live Theatre. Over the years Max has worked with some of the country's finest playwrights, all with strong connections to the North East region including C.P. Taylor, Tom Hadaway, Alan Plater, Julia Darling, Peter Straughan, Lee Hall, Michael Chaplin, David Almond and Shelagh Stephenson.
He has recently directed a national tour of Willy Russell's Educating Rita marking the play's 40th anniversary in a Theatre by the Lake and David Pugh & Dafydd Rogers co-production.

Max's productions for Live Theatre include My Romantic History by DC Jackson, The Red Lion by Patrick Marber which premiered at Live Theatre before transferring to London's West End, and was nominated for an Olivier Award 2018 for Outstanding Achievement in an Affiliate Theatre, Harriet Martineau Dreams of Dancing by Shelagh Stephenson, The Savage by David Almond adapted from his novel, and Wet House by Paddy Campbell which won a host of Journal Culture Awards including Best Production, and transferred to London's Soho Theatre.

In 2014 Max was awarded an honorary doctorate of letters from Northumbria University as an acknowledgment of his work in theatre and in 2016 he was given a professorship at Sunderland University. In 2011 Max received the Journal Culture Award's Special Contribution Award which was given to honour his achievements in bringing national and international recognition to the work of Live Theatre.

Ali Hunter, Lighting Designer
Ali lights for theatre, dance and opera and her recent credits include Don't Forget the Birds and Rattlesnake (Open Clasp at Live Theatre), For Services Rendered, Woman before a Glass, The Play About my Dad (Jermyn Street), Cash Cow (Hampstead), Muckers (The Egg, Conde Duque, Oxford Playhouse), Soft Animals (Soho), I know not these my hands, Happy Fathers' Day, Sugarman and All in Minor (The Place), Treemonisha, The Boatswain's Mate (Arcola); Isaac Came Home from the Mountain (Theatre 503), Tenderly (New Wimbledon Studio), Katzenmusik (Royal Court) and Foreign Body (Southbank Centre for WOW).
Ali is the Young Associate Lighting Designer for Matthew Bourne's Romeo and Juliet.

Ray Laidlaw, Musical Director & Percussion
Ray was born in Tynemouth and started playing in groups at 14. He was educated in Newcastle, mostly at the legendary Club A'Gogo.

The group he was in since 1966 became very popular in 1970, changed their name to Lindisfarne and had lots of hit records.

He was interested in making music films and met TV director Geoff Wonfor and together they produced and directed Lindisfarne's early promotional films.

He continues to combine performing, TV and video production, event production and the administration of the Sunday for Sammy Trust.

Billy Mitchell, Musical Director, Musician and Performer
Billy founded the seminal group Jack the Lad in the seventies, who were musically deft and wondrous, and also un-hinged. He spent half a lifetime with Maxie Peters as the wonderfully wacky Maxie and Mitch, then eight years as front man of the legendary Lindisfarne.
In 2005 he recorded The Devils Ground, and in one enthusiastic review of the album, was noted as 'one of the finest singers on the planet'.
He recently performed with Roger Daltrey of The Who, Paul Weller, Jools Holland, Mark Knopler, Sting, and Brian Johnson of AC/DC at Sage Gateshead.
Billy has recently been touring with Lindisfarne pal, drummer Ray Laidlaw, with The Lindisfarne Story, a show documenting the history of the North East's favourite band, in songs, stories and visuals.