What are the stories we tell ourselves, and what are the stories we tell about ourselves? 
Live Theatre embarks on a mission to discover the contemporary lived experience in the North East by finding and sharing the untold stories that make up our community 
Your Voice: North East is a brand-new collection of seven ten-minute short plays uniquely commissioned by writers and artists who have not previously had work performed professionally at Live Theatre.  
Live Theatre is a place where people share stories that matter. Stories that help us connect to each other and reflect our lived experience. Creating opportunities for those stories to be told and supporting new talent is central to what Live Theatre does. The effect of the global pandemic presented a huge threat to an entire generation of new voices. That is why throughout lockdown we felt it was vital to continue to offer opportunities to new and emerging writers and create space for those voices to be heard. As we approached safer times and once again where able to open our theatre, it felt hugely important that new and emerging writers were centre stage. Your Voices North East was specifically created to give opportunities to writers who had no previous credit at Live Theatre. To give new talent a chance to be heard and find those new stories that matter to all of us.
Get ready to experience work by new voices and the theatre talent of the future in this fantastic line up...  
Through The Hurricane by Nick Tennant
Directed by Matthew Monaghan
Performed by Brian Lonsdale
It's a daunting prospect starting over again, knowing that we didn't make it first time round. But life is all about making mistakes and learning from them.
The Big Welcome by Vivek Nityananda
Directed by Humira Imtiaz
Performed by Dixita Pandya, Ariya Larker & Jake Jarratt
Jyoti is just moments away from a life changing ceremony when she gets cold feet. Can her wife Noor convince her to go through with it? Are her dreams of an ideal nationhood and citizenship pulling her in a new direction? …sometimes we find answers in the most unsuspecting of places.
It Takes Two by Becci Sharrock
Directed by Rachael Walsh
Performed by Vicky Hall
Anna is out alone, and looking to pull. But with every sip of her cocktail, her motives slowly come into focus. She's not just looking for a one night stand, she's after much more than that.
Black Dark by Aimee Shields
Directed by JonLuke McKie
Performed by Elijah Young & Rachel Stockdale
Can you rebuild your dreams after seeing them shattered in a fallen leap of faith? What happens when moving to London doesn't quite work out as you'd dreamed? Lara and Sam attempt to deal with losing love, things not turning out how you'd planned and realising that sometimes your soulmate is your best friend.
Pints by Ellie Carroll
Directed by Becky Morris
Performed by Maya Torres
Weeknight shifts in the bar serve as a welcome distraction from the last year for Newcastle student, Abbie. Even the vomit, harassment, and ignorant customers don't grate as bad as they used to. As she tries to ignore the inevitable moments of quiet, alone, between work and home, she can't help but wonder why you never see old people anymore?
Once a Dunstoner, Always a Dunstoner by Holly Readshaw
Directed by Melanie Rashbrooke
Performed by Hannah Walker & Jessica Dawson
It's Georgia's birthday and she's going to celebrate it how she wants – sat on Dunston Staiths with her best friend Maya. Georgia did try to leave once. Maya never got as far as that. Taking a moment to appreciate their home, they question life's biggest mystery… can anyone ever leave Dunston?
Networking by Catherine O'Neill
Directed by Paula Penman
Performed by Jacqueline Phillips & Karen Traynor
Why watch the TV when there's so much going on in the street right outside your window? At least, that's what Barbara thinks. With romance scandals, wild mice being adopted as pets and seagulls attacking Rentokil workers - what else could you need? A little company, perhaps?
Creative Team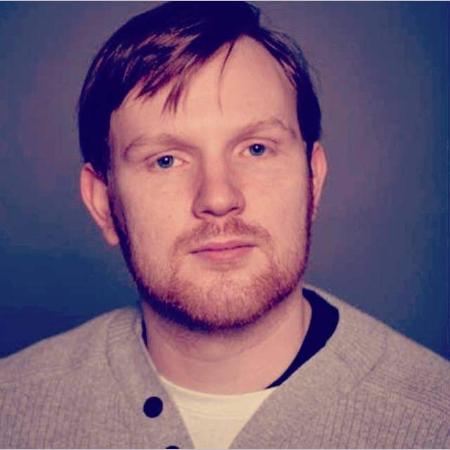 Nick Tennant - Writer Through The Hurricane
Nick Tennant is a writer, theatre maker and actor based in Newcastle, who sets out to create original stories that are reflections of the real world, and challenge audience ideals and expectations.
Nick has recently graduated from an MA in Theatre and Performance at Northumbria University, and has even previously dabbled in the crazy world of stand up comedy, having performed at the Edinburgh Fringe in 2018.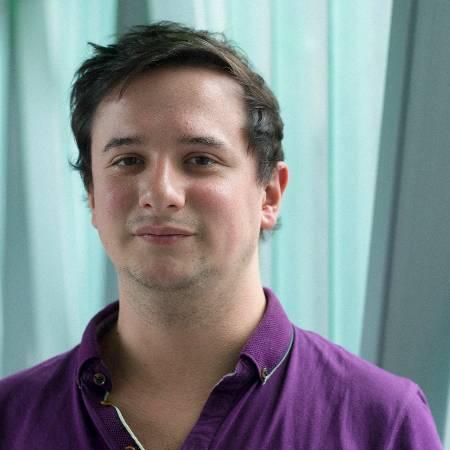 Matthew Monaghan - Director Through The Hurricane
Matthew Monaghan is a freelance theatre director, carving out an ambitious career encompassing new writing, opera, new productions of classics & music theatre. He trained at RADA, on the prestigious MA in Theatre Directing, graduating with Distinction in 2012. His directing credits include Trial By Jury (English National Opera); No One Sees the Video (RADA); Opera Scenes (the Royal College of Music); Limbo (Live Theatre); Penetrator (RADA); Noye's Fludde (BBC Singers & BBC Radio 3); The Two Noble Kinsmen (The Jack Theatre); Crave (RADA) and Viagron/Kettlehead (Arcola Theatre). Associate directing credits include Orpheus in the Underworld (English National Opera). Matthew is known for developing new writing as a director/dramaturg, and he has worked on new commissions & new work for companies including Northern Stage, the Norfolk and Norwich Festival, and Pentabus. As an assistant director he has worked with directors including Christopher Alden, David Alden, Rufus Norris and Emma Rice. Matthew is originally from Newcastle-Upon-Tyne, and he is delighted to be back directing for Live Theatre during their reopening season.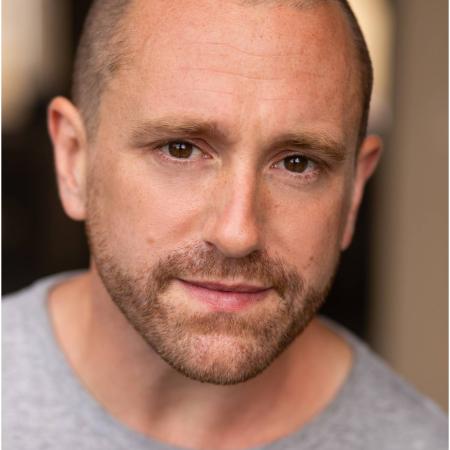 Brian Lonsdale - Actor Through The Hurricane
Brian Lonsdale trained at RADA. Theatre credits include The Pitmen Painters and My Romantic History for Live Theatre, WarHorse in the West End, Rutherford and Son at the Sheffield Crucible, Othello at the Tobacco Factory, Noises Off at Northern Stage and Diary of a Football Nobody at the Nottingham Playhouse.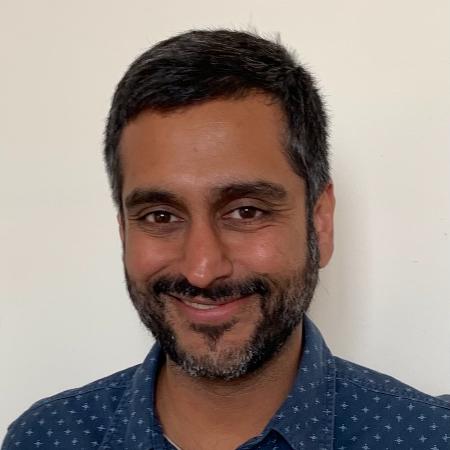 Vivek Nityananda - Writer The Big Welcome
Vivek Nityananda moved to the UK from Bengaluru, India where he has acted in and co-created plays. Since 2013, he has been based in Newcastle, where he collaborates with the theatre company Cap-A-Pie and is a member of the improv group Let Us Make It Up To You. He is also a published author and illustrator and is working on a non-fiction book on overconfidence. When he isn't writing, he researches how insects see and think.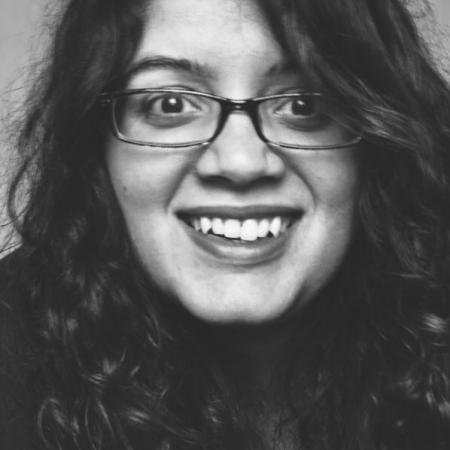 Humira Imtiaz - Director The Big Welcome
Humira is a Director, Producer, Writer and Digital Stage Manager. Humira enjoys exploring different forms and learning from each experience, from in-person theatre performances to digital live performances, from filmmaking to writing for stage. Humira loves to question and explore, without the pressure for concrete answers. Humira is currently involved with BlackFest where their play, Imaan's Choice, will be showcased at the same time as Your Voices North East at Everyman Playhouse in Liverpool. Humira is Zoom Technician & Schools Project Coordinator with One Tenth Human's virtual children's performance Curious Investigators and Digital Stage Manager for Complicité's virtual workshops and discussions for their online tour of Can I Live? and has recently been appointed Assistant Producer at ARC Stockton. Humira has directed for Workie Ticket Theatre Company, Playing Up and VAULT Festival as part of their first New Directors Programme in 2021.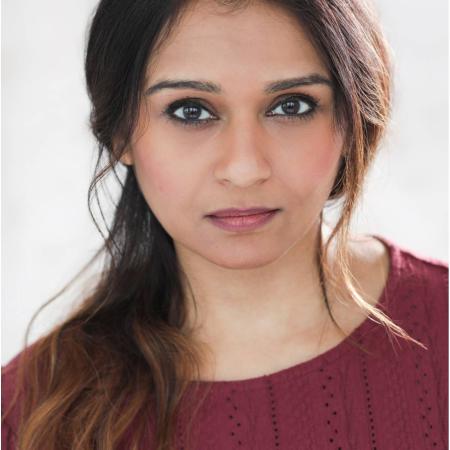 Dixita Pandya - Actor The Big Welcome
Dixita is an actress and writer based in London. Her credits include The Vlogger, a short film which she co-wrote and played the lead in, was screened at the British Urban Film Festival- on Apple TV, Bollywood film Jawaani Jaaneman (Amazon Prime), I Walk In Your Words at Tamasha Rich Mix Theatre, London Confidential on Zee5.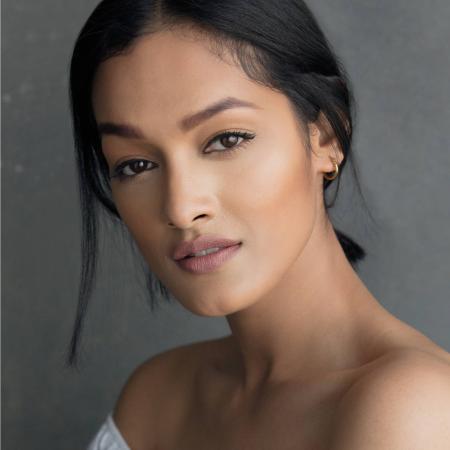 Ariya Larker, Actor The Big Welcome
Ariya is an actor and model from Birmingham. She has recently starred as the lead for a feature film titled 'Amara' and the lead for a BIFA film titled 'Tethered'. Her stage credits include 'Quietus' for the mac Birmingham, 'The Misogyny Trials' for Shakti Women and 'What We are Made of' for Sampad. Her commercial work includes: Starbucks, Oxbridge and Birmingham Resorts World.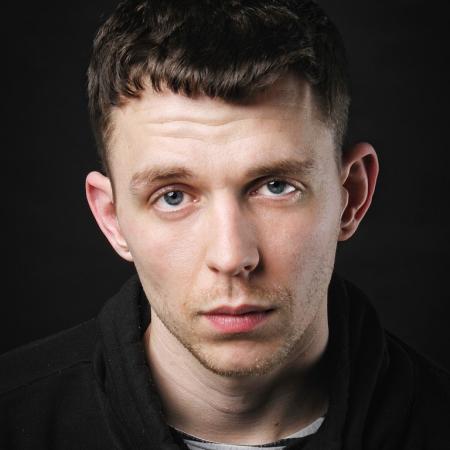 Jake Jarratt - Actor The Big Welcome
Jake is an actor and theatre-maker based in County Durham. His credits include "Repeat Signal" for November club, "One Small Globe" for Elysium Theatre Company as part of their Covid 19 Monologues, "Leaving 360" for Curious Monkey & "Game" for Traverse Theatre. Jake trained at Northumbria University studying Drama and Applied Theatre.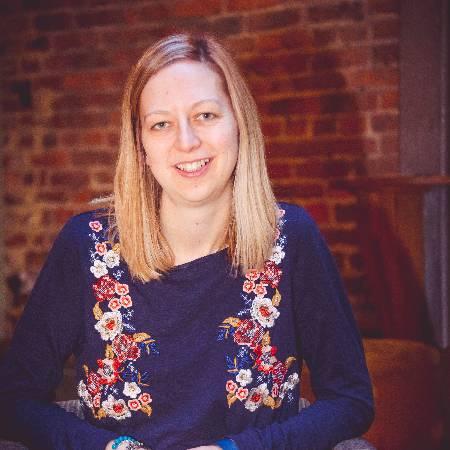 Becci Sharrock - Writer, It Takes Two
Becci is a writer, theatre maker and creative producer based in Gateshead.  Her socially engaged practice has seen her create short stories and poetry inspired by living legends in Corby; develop and tour her theatre show Letters to Myself; and spend 10 months as the Writer-in-Residence at Beamish Museum.  When she isn't writing (or in fact, procrastinating about writing) she'll usually be found in the kitchen, walking her dog or reorganising her bookshelf.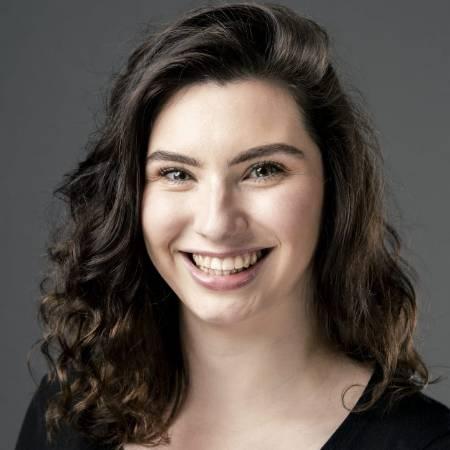 Rachael Walsh - Director It Takes Two
Rachael is a director and dramaturg from the North East, interested in making bold, joyful and irreverent theatre. Drawing on training in clowning and improv to support and champion women to take up space onstage and in life. Rachael is a graduate of the Drama Directing MA at Bristol Old Vic Theatre School and a recipient of the JMK Victoria Wood Bursary 2021. Most recently she assisted Sally Cookson on Three Seagulls (Bristol Old Vic), directed Cut Out for Emma Baskeyfield Theatre (Theatre Royal Plymouth) and will be Associate Director on The Sorcerer's Apprentice (Northern Stage) this Christmas.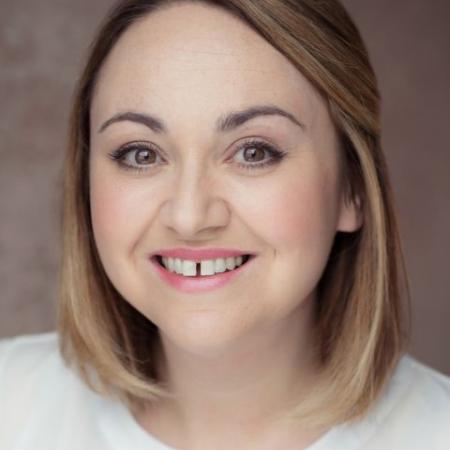 Vicky Hall - Actor It Takes Two
Vicky is an actor, voiceover artist and emergency nurse practitioner. She most recently worked with the RSC on Comedy of Errors and The Winters Tale on the 2020/2021 season. Her TV credits include Derek, Vera, So Awkward and Line of Duty. She is currently writing a book about A and E nursing during the pandemic.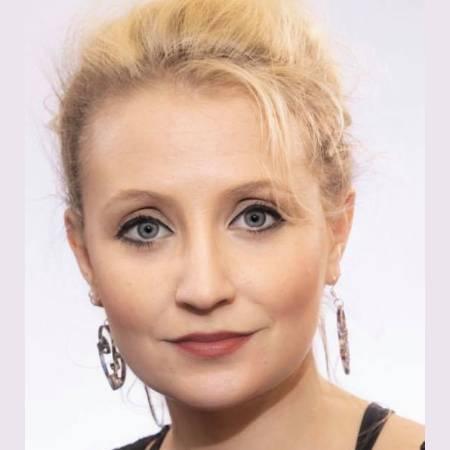 Aimee Shields - Writer, Black Dark
Aimee is an award-winning theatremaker from Newbottle, Houghton-le-Spring. She trained at Italia Conti Academy and credits include RSC, Up Ere Productions and The Georgian Theatre Royal. Her company "Hellcat Theatre" produces work with feminist leanings, working class roots and a North-Eastern twist. 
Jonluke Mckie - Director Black Dark
Jonluke is a theatre maker, director and facilitator based in North-East England. He creates intimate, contemporary theatre that plays with form and has a down-to-earth voice, often exploring themes of class and queerness. As a director Jonluke works in new writing, often supporting writers from the earliest conception of an idea. Current projects include his one-man gig-theatre show, The Devil Danced in Our Eyes (Jonluke McKie and Alison Davies), 10 Things To Do in a Small Cumbrian Town (Hannah Sowerby, Alphabetti Theatre) and A Way Home (Christina Castling, touring 2022).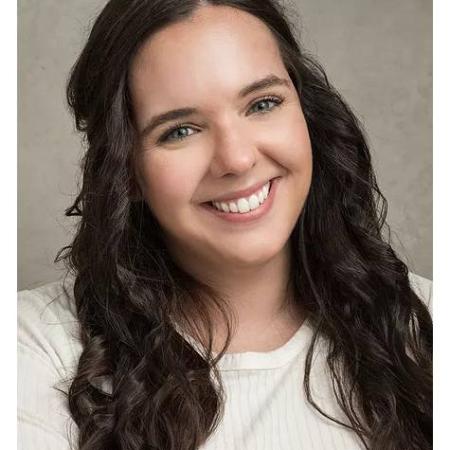 Rachel Stockdale - Actor Black Dark
Rachel is an actor, theatre-maker and voice artist based in the North East. Her credits include 'Tub Time: Unplugged' for Northern Stage, 'Coal Girls' at Oldham Coliseum, 'A View From The Bridge' at the Bolton Octagon, 'The Black Prince' on Netflix & 'Bin Day' on BBC iPlayer. Rachel trained at ALRA North, National Youth Theatre & National Youth Film Academy.
Elijah Young - Actor Black Dark
Elijah is a North-East based actor and writer from Middlesbrough. He trained in 2017 at Project A acting course at Newcastle Theatre Royal. Since then he has worked on projects such as the North rehearsed readings at Northern Stage in association with The Royal Court, The Trench Experience at Alphabetti Theatre and County Lines with The Brewery Arts Centre and PLAY at The Customs House, South Shields. This is his second time working at Live Theatre as an actor and he is delighted to be a part of Your Voice North East.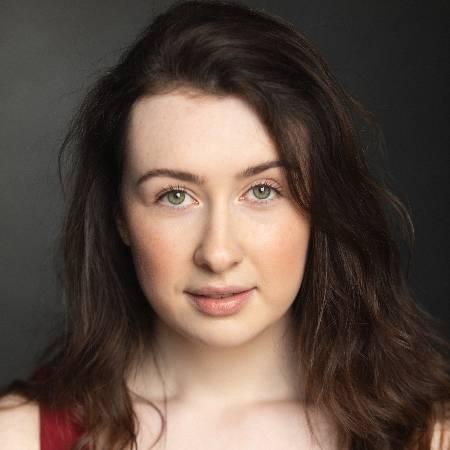 Ellie Carroll - Writer, Pints
Ellie Carroll is an actor/ writer born and raised in the North East! Since leaving school, Ellie spent four months in Atlanta as a lifeguard and theatre staff with the Camp America programme. She then spent a year in London at Italia Conti Academy of Theatre Arts, and as of summer 2021, graduated from Project A at the Newcastle Theatre Royal. Throughout the years, Eliie has worked in countless customer service roles, from restaurants, to bars, to cinemas (some of which may have been the inspiration for her work!!).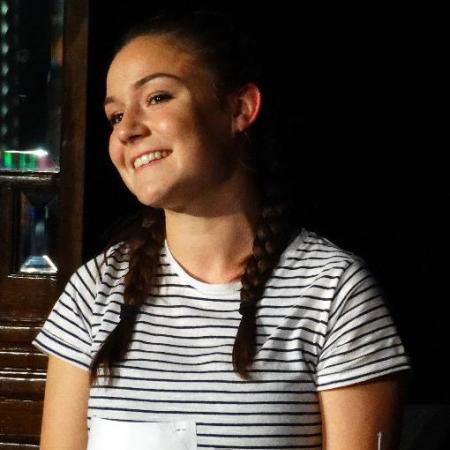 Becky Morris - Director Pints
Becky Morris is a Creative Practitioner, Director and Theatre Maker from the North East who creates bold and exciting theatre, combining her unique style of physicality with contemporary stories to find the humour in everyday life. A Creative Associate at Live Theatre, her recent directing credits include Invisible Boundaries, Watching and Waiting and Those Yet To Come. She has previously created new work for Curious Festival, Queer and Now, GIFT Festival and Q Festival and has worked in a diverse range of settings to coordinate and deliver a range of arts based projects all over the North East.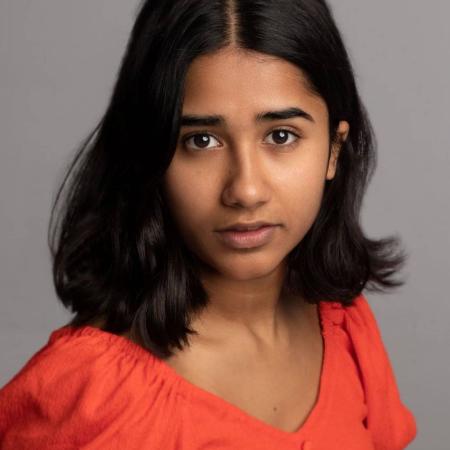 Maya Torres - Actor Pints
Maya Torres is a young emerging actor from the North East making her first ever professional debut in Your Voice: North East. An exciting young talent whose passions lie in both performing and creating new work - she has studied acting, dance and music, having spent the last few years learning and creating with both Gateway Studio and Shields Agency before starting her Acting Degree at Leeds Conservatoire next week.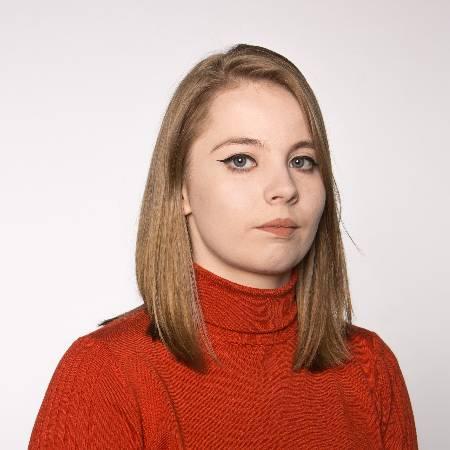 Holly Readshaw - writer Once A Dustoner, Always A Dustoner
Holly Readshaw is a scriptwriter and performer based in Gateshead. Graduating from Northumbria's BA Drama and Scriptwriting programme in 2019, Holly continued to study for an MA in Theatre and Performance at Northumbria University and graduated in 2020. Her recent work has focused upon life in Newcastle and Gateshead. A big fan of comedy, Holly wrote and performed in the YouTube sketch show Why Did the Chicken? as part of BA project in 2019.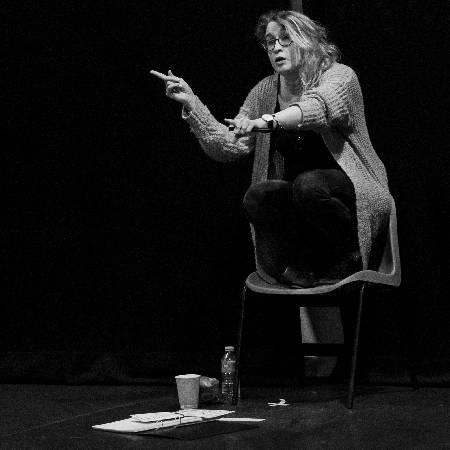 Melanie Rashbrooke - Director Once A Dunstoner, Always A Dunstoner
Melanie is the founder and Artistic Director of theatre and creative projects company The Six Twenty who bring people together for a great night out.
Credits with The Six Twenty include Club Six Twenty, Redcoat, Mixtape, I Made You A Playlist, Fans and Breakfast Hearts / Choirplay. She is a theatre director, producer and creative consultant based in Newcastle Upon Tyne. She's created work with partners including Live Theatre & Northern Stage (Newcastle), Traverse & The Underbelly (Edinburgh), Soho Theatre & the Albany (London) and ARC (Stockton). She also works as a producer for GIFT: Gateshead International Festival of Theatre and was producer for verbatim theatre company The Paper Birds until 2020.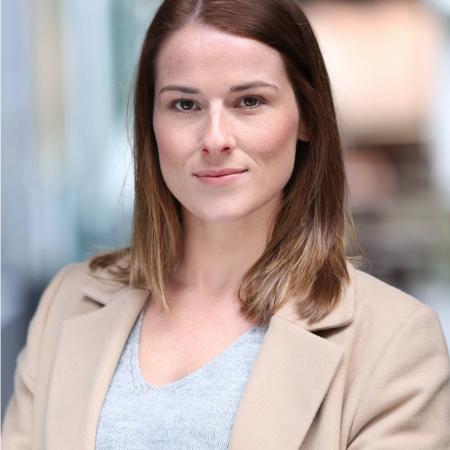 Jessica Dawson - Actor Once A Dunstoner, Always A Dunstoner
Jess Dawson is a deviser, performer and founding member of Camisado Club, based in the North East of England. Her credits include: Wasp Nest by Lily Johnson as part of Live Theatre's 10 Minutes to...And Compatible by Laura Risborough at Alphabetti Theatre. Both were showcases of new writing in the region. She has also worked with companies such as Northern Stage with Women Power and Politics and The Six Twenty with Choirplay. Jess is also a regular performer in Mixtape, a comedy music quiz sketch show.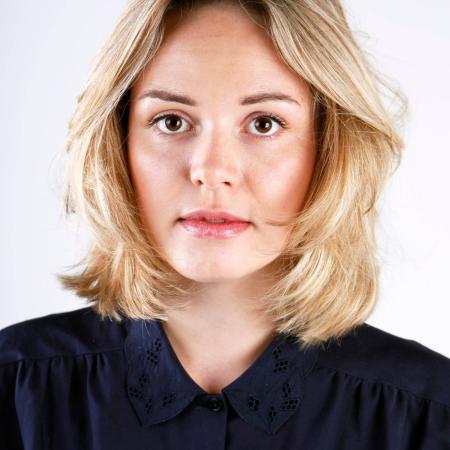 Hannah Walker - Actor Once A Dunstoner, Always A Dunstoner
Hannah Walker is a performer and theatre maker from Newcastle. Her acting credits include; Channel 4's We're gannin Oot Oot (2019) which won an RTS award for Comedy and Entertainment, BBC Learning's Mini Series Mardy Baby (2019), BBC New Creatives White Dwarf (2019) and Cinderella & The Beanstalk (2020) at The Stand Comedy Club. Her current theatre show The Gamble Project is about online gambling addiction and its effect on family members.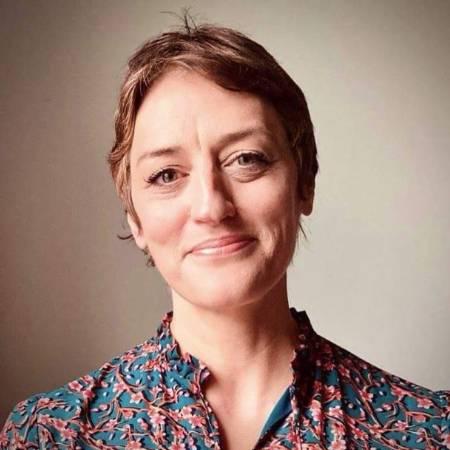 Catherine O'Neill - Writer, Networking
Catherine writes plays, is editing her debut novel Silent Eden, and has had a short story broadcast on BBC Radio Newcastle. Her monologue Keep Granny's Clock was filmed during the first lockdown and released by Sunderland Culture on YouTube. Catherine gained a place on The Live Theatre's Introduction to Playwriting course in 2019. She writes plays with dark comic twists that focus on the voices of women. Her writing subverts tired stereotypes, celebrates all ages, and uses the language she grew up using.   
Jacqueline Phillips - Actor Networking
Jacqueline is an actor from Peterlee, County Durham. Her credits include 'Sucking Eggs' and 'Floorboards' at Alphabetti, 'Food and Feuds' for November Club, 'Merchant of Venice' 'Twelfth Night' and 'Taming of the Shrew' for Shakespeare's Globe International Tour and 'Butterfly' for Little Cog/Stockton Arc. She trained at Bristol Old Vic Theatre School and National Youth Theatre.