A double bill of debut plays about young women growing up in the North East 
BRAIDS  
Written by OLIVIA HANNAH  
Directed by KEMI-BO JACOBS 
Designed by ANNA ORTON 
Performed by ROCHELLE GOLDIE & XSARA-SHENEILLE PRYCE
"Don't you ever get sick of it?" 
"Being the only one?" 
"Yeah. Being the Ambassador of Blackness?" 
Abeni is new to college. She's putting purple braids in Jasmine's hair and giving her 'the talk', opening Jasmine's mind to new ways of seeing the world - and the world seeing both of them.  
A new play by Olivia Hannah, about fitting in and standing out.  
Featured as part of BBC Arts Light Up Festival. 
Longlisted for the Alfred Fagon Award 2018. 
CHEER UP SLUG  
Written by TAMSIN DAISY REES 
Directed by ANNA RYDER 
Designed by ANNA ORTON
Performed by JACKIE EDWARDS & DAVID FALLON 
 "Not that I'm saying I know more about you than you do, I'm not saying, that's not what I'm saying, like, at all! Just that I do know you better than maybe you know yourself." 
Will and Bean have been friends forever.  But they're not kids anymore and the adult world is a scary place. In a tent in County Durham, a Duke of Edinburgh Award trip becomes more complicated than either of them planned.  
A new play by Tamsin Daisy Rees, about boundaries and behaviour. 
Reviews
⭐️⭐️⭐️⭐️ 'lively double bill mines young identity'
The Guardian
'both plays are blessed with great acting and thoughtful direction'
on Braids 'is more...unpicks growing up in 2021'
on Cheer Up Slug 'powerful tour-de-force'
North East Theatre Guide
'both pieces are sharply written and well performed'
on Braids 'smart text...emphatically directed...an important piece of theatre'
on Cheer Up Slug 'very funny but not afraid to probe darker subjects'
Exeunt Magazine
'two distinctive coming-of-age stories'
on Braids 'smart, funny and well-worth-seeing'
on Cheer Up Slug 'does a good and thought-provoking job of exploring issues of consent'
Cultured North East
'both feel authentically young in tone with believably teenage characters discussing very relevant to the current moment'
on Braids 'it was refreshing to see frank conversations about growing up and race'
on Cheer Up Slug 'The writing felt strong throughout but the actors really made their characters sing...I haven't stopped thinking about this production.'
Mike Spike Is Breaking A Leg 
'striking direction...affecting performances...that linger long after the lights go up'
On Braids 'finds a gorgeous groove when it zooms in from the macrocultural to the profoundly personal'
On Cheer Up Slug 'a critical examination of consent and toxic behaviour'
NARC Magazine
Actors Xsara-Sheneille Pryce & Rochelle Goldie explain what we can expect from Braids
Actors Jackie Edwards & David Fallon tell us a bit about what to expect from Cheer Up Slug
Creative Teams and Cast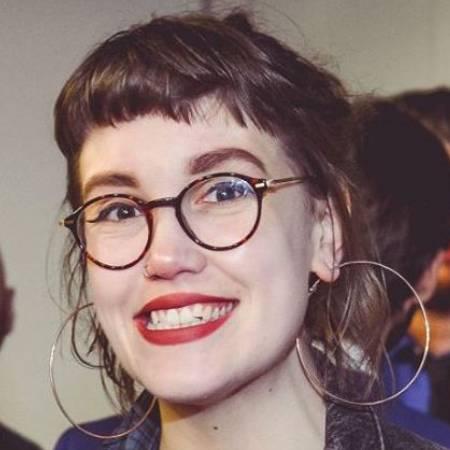 Tamsin Daisy Rees - Writer Cheer Up Slug
Tamsin is a playwright from County Durham, now based in Newcastle Upon Tyne. She is a member of the Orange Tree Writer's Collective 2021, an Associate Artist at Live Theatre and was a member of the first Royal Court Writers Group North. She writes stories that are rooted in the North East and prod at class, sexuality and power. Tamsin is also currently an AHRC funded PhD candidate at Newcastle University where she is specialising in playwriting.
Previous theatre work includes: Fledglings (Nuffield Southampton Theatres), Clementines (Live Theatre), My Mate Ren (Sticky Theatre), Teddy (New Writing North), Fingerwank (Live/Bunker Theatre).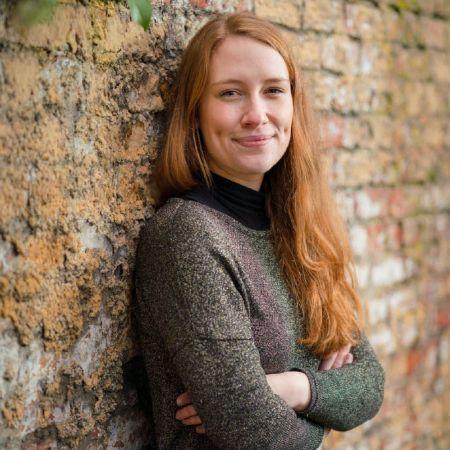 Anna Ryder - Director Cheer Up Slug
Anna is a freelance theatre director specialising in developing new writing. She has predominantly directed work in the North East region and has worked with companies including the RSC, Paines Plough, Northern Stage, Royal Exchange Manchester, New Writing North and Mortal Fools. Anna is an associate artist of Live Theatre, Newcastle.
Directing Credits: Look, No Hands (Pleasance, London and Pitlochry Festival Theatre); Spring REVEL (RSC); Locker Room Talk (Live Theatre); Teddy (Durham Book Festival); Stupid (Mortal Fools); Melva (Mortal Fools); Get Yourself Together (Royal Exchange) Rendezvous (Live Theatre). 
Assisting and Associate Credits: The Whip (RSC); King John (RSC); Lands: Beating The Bounds (Live Theatre); Broken Biscuits (Paines Plough); Get Carter (Northern Stage. JMK Regional Bursary recipient); Wet House (Live Theatre); Tallest Tales From The Furthest Forest (Northern Stage).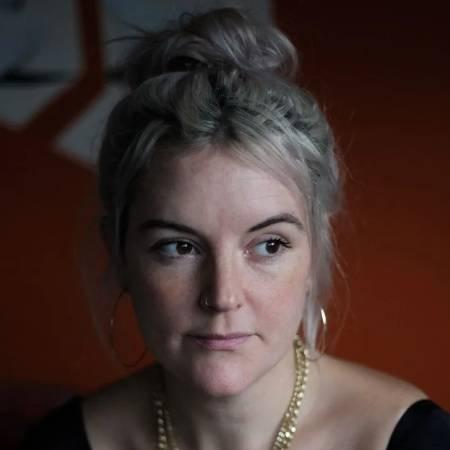 Anna Orton - Set & Costume Designer Braids + Cheer Up Slug
Anna's previous designs include, La Boheme (Scottish Opera); Cendrillon (Buxton Opera Festival); The Effect (English theatre Frankfurt); A Christmas Carol (Pitlochry Festival Theatre); Messiah (Bristol Old Vic Theatre/Bridgewater Hall Manchester/UK Cinema release); King Lear (Bristol Old Vic Theatre Royal); Extraordinary Wall of Silence (Theatre Ad Infinitum /Bristol Old Vic Theatre/UK Tour); Philistines (Jerwood Van-brugh Theatre); Trojan Women (Bristol Old Vic Studio); Arachnophilia (Dublin Fringe Festival); No Kids (Theatre Ad Infinitum/UK/International Tour) and Champ (Tobacco Factory, Bristol).

Anna has an MA Theatre Design (Bristol Old Vic Theatre School) and an MA Fine Art BA Hons,
Jackie Edwards - Actor Bean
Jackie Edwards is a North East based actor, writer and facilitator. She started acting at Live Youth Theatre, for whom she is now a regular facilitator. Her acting credits include: The Dumping Ground, Inside Out (BBC), My Mate Ren (Sticky Theatre), From The Ashes (Curious Monkey) and numerous 10 Minutes To productions (Live Theatre). She has also worked with Alphabetti, New Writing North, Circus Central and Tyneside Cinema.

 She is also a member of the comedy troupe Your Aunt Fanny: Minge Unhinged (debut tour, 2019), Bonnie & Fanny's Xmas Spectacular (Live Theatre, 2019), Your Aunt Fanny's Cum Back (Cumberland Arms, 2021). The group are currently producing a podcast, as well as their next full length show Muff Said.

Jackie is passionate about North East stories, and has produced and performed in a film of a folktale she wrote herself, Some Said: The North Sea Beast, and she is working towards producing her second.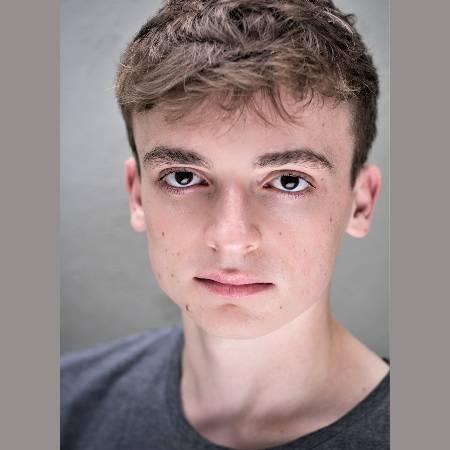 David Fallon - Actor Will
David graduated from Rose Bruford College in 2019.
Theatre credits: Scouts! The Musical (BEAM Festival/Hackney Empire), Baba Yaga (Theatre Hullabaloo), The Prince and The Pauper (Watermill Theatre), Hedda Tesman (Workshop, Headlong/Chichester Festival Theatre), Pardoned (The Other Palace Studio)

Credits whilst training: Life, Apparently, City of Angels, Vernon God Little, Diary of a Scoundrel, A Midsummer Night's Dream, Middletown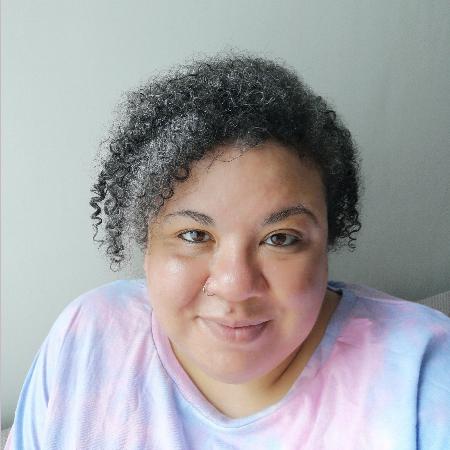 Olivia Hannah - Writer Braids
Olivia Hannah is a Newcastle-based scriptwriter. Braids is her first full-length play. It was written as part of the Royal Court Writers' Group (North) in 2018 and long-listed for the Alfred Fagon Award. She is an Associate Artist at Live Theatre where Braids was first commissioned. In 2019, her short play Michelle was performed as part of Workie Ticket Theatre Company's Women Warriors project, working with female veterans to share their experiences. She is a recipient of a 2019 Slate R&D commission from Eclipse, to develop an interactive theatre piece around Northern Soul and Black diaspora music in Newcastle in the 1970s. In 2020, her second full-length play Shit Life Crisis was longlisted for the Paines Plough Women's Prize for Playwriting and is currently being developed with Hull-based theatre company Silent Uproar. Olivia also writes film and TV, and a feature film version of Braids is currently in development.
Kemi-Bo Jacobs - Director Braids
Kemi-Bo Jacobs, trained as an actress at LAMDA. Her acting credits include
Hermione in The Winter's Tale (RSC) Anne Deever in All My Sons (Manchester Royal Exchange) and Thea Elvsted in Hedda Gabler (Sailsbury Playhouse.) Braids is her directorial debut.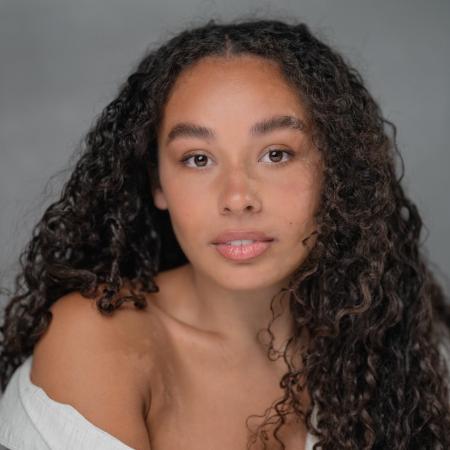 Rochelle Goldie - Actor Jasmine
Rochelle is a proud northern actor who is lucky enough to train with top acting coaches in Los Angeles and represented by Wintersons.
This is Rochelle's second professional theatre job but the first taking a lead role on the stage and she is so grateful and excited to step out of her comfort zone and bring the character of Jasmine to life!

You will be able to catch Rochelle in VERA on ITV in 2022! Previous credits also include 'A Series of Light' on Amazon Prime, Waiting for Gateaux (stage) and also the music video for Camden Town by Frikan which she took to the streets of London to star in and co-direct!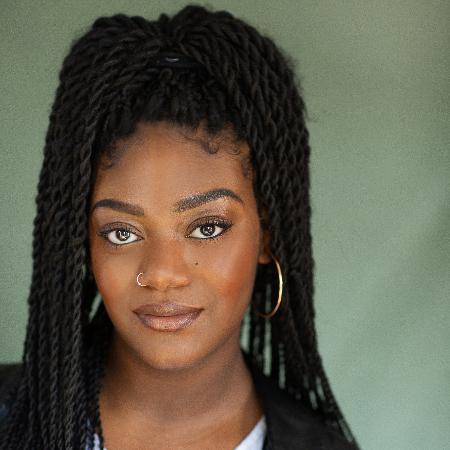 Xsara-Sheneille Pryce - Actor Abeni
Xsara-Sheneille is an actress of British Caribbean descent, born and raised in Birmingham. Since graduating Manchester school of Theatre in 2019, she has performed at The Royal Exchange and HOME theatre in Manchester and has had her TV debut on Sky Atlantic's Tin Star and the BBC.
These works include working with director Roy Alexander Weise on the production of 'Luminosity', alongside other shows in her final year such as Taming of the Shrew and The Last Days of Judas Iscariot.
Passionate about history and black culture, she is also an aspiring writer particularly interested in telling stories of her cultural origin; stories handed down over generations that need to be told.


Technical Team
Drummond Orr - Lighting Design
Drummond has over 40 years' experience as a theatre electrician, technical manager, lighting designer and production manager. In that time, he has toured nationally and internationally, and has worked in both touring and production theatre.

Recent lighting design credits for Live Theatre include: The Red Lion (Live/Trafalgar Studios); My Romantic History, The Savage, Cooking With Elvis and Wet House (Live/Hull Truck/Soho Theatre); Tyne, The Prize, Nativities, Two Pints and A Walk On Part (Live/Soho Theatre/Arts Theatre); Blackbird (Market Theatre, Johannesburg) and The Girl in the Yellow Dress (Market Theatre, Johannesburg/ Grahamstown Festival/Baxter Theatre, Cape Town/Citizens, Glasgow). Educating Rita ( Theatre by the Lake/David Pugh and UK Tour).
David Flynn - Sound Designer
David trained in Media Production before working in theatre, events and live music as a sound engineer and AV technician. He is currently Technical Manager for Live Theatre, one of the UK's leading new writing theatres renowned for producing and presenting new plays. David is also a freelance sound designer. Sound Design credits include Educating Rita (National Tour, Theatre by the Lake/David Pugh) Clear White Light, My Romantic History, Olivier Nominated The Red Lion (Live/Trafalgar Studio's London), The Savage, Harriet Martineau Dreams of Dancing, Flying into Daylight, Wet House (Live/Hull Truck/Soho Theatre) Cooking with Elvis, Faith and Cold Reading, A Walk on Part (Live/Soho Theatre/Arts Theatre London) A Northern Odyssey.