Created & Performed by YOUR AUNT FANNY & BONNIE AND THE BONNETTES 
Presented in association with LIVE THEATRE 
Side splitting sketch troupe, Your Aunt Fanny and foot-stomping, pant-wetting, glitter throwing drag trio, Bonnie and The Bonnettes are back with their updated alternative Christmas night out celebrating all things cabaret and comedy! Whack on a Santa hat, grab a bottle of fizz, wrap your secret Santa, as it's the office Christmas party! 
Sweaty Sandra has eaten your turkey and stuffing sandwich, horsey Leanne's spanx are too tight, and all that's left on the buffet is vegan cocktail sausages - but it's going to be a cracking night! 
Prepare for a calamitous Christmas knees up with sketches, songs, lip-syncs and dances. As well as unapologetic raucousness like a work Christmas party with your wildest, oldest, fabulous, and filthiest colleagues.  
Why not bring a group and make this your Christmas Party Night to include VIP drinks and a top class buffet.  Find out more at https://www.live.org.uk/vip-christmas-theatre-and-party-nights and then Contact hires@live.org.uk to book
Reviews 2021
⭐️⭐️⭐️⭐️⭐️'A real tonic which showcases some extraordinary North Eastern talent...which results in the entire audience on their feet dancing and cheering.'
The Reviews Hub
'Cathartic, irreverent, and full of heart, Bonnie & Fanny's Christmas Spectacular is a lightning-in-a-bottle mashup of some of the hottest comedic talent in the region.  Everything I'd hoped for and more, I'm asking Santa for a sequel this time.'
NARC
'Truly spectacular, complete with hilarious one-liners, killer dance routines, deeply moving lipsynchs...the standing ovation was well deserved...It was so good I think I'll go again!'
the avant garde
'A riotous show - with great music and an increasingly hilarious plot.  An excellent alternative Christmas show, it's furiously funny!'
Spike Mike Is Breaking A Leg
Meet the cast & find out more about the characters
Bonnie & Fanny's Christmas Spectacular Freesheet
On Bonnie & Fanny's Christmas Spectacular 2019
'If this was a one-off, there's no justice in the world.' 

NARC 
Cast and characters
Created and performed by comedy troupe Your Aunt Fanny and drag trio Bonnie and The Bonnettes.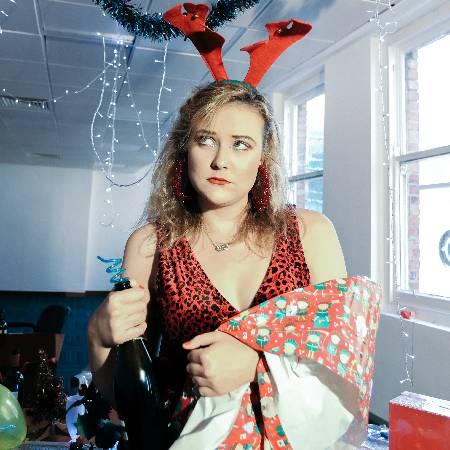 Lydia Brickland - Kim
Kim is a middle manager at the Gosforth branch and she is delightfully incompetent and likes a good speech. Without doubt her favourite part of Christmas dinner is the champagne, from M&S, obviously. She loves to clink those glasses. Cheers!
Lydia (Your Aunt Fanny) believes this unique coupling of two amazing companies feels so right - the show is a great experience for audiences.
Hattie Eason - Lorraine
Lorraine (bless her) is misunderstood. Her workmates think she is plain, dull and quiet, but her mission this year is to prove them wrong. She loves a Brussel sprout - boiled or steamed - but if she wants to impress she'll throw in some bacon and chestnuts!
Hattie (Bonnie and The Bonnettes) is thrilled to bring this beautifully raucous show to Live and to get reacquainted with the off-the-wall characters.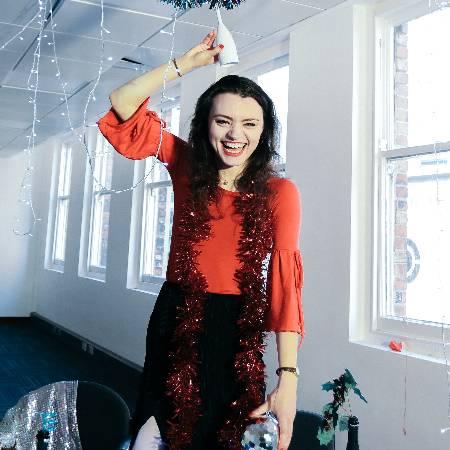 Jackie Edwards - Carol
Carol is foul mouthed and quick tempered but she also loves a laugh, a dance, fun and a bit of sparkle. Gravy is her Christmas dinner favourite and its her job to pour it out - the more the better!!
Jackie (Your Aunt Fanny) says it's great to bring people a celebration and to shower them with laughter and love.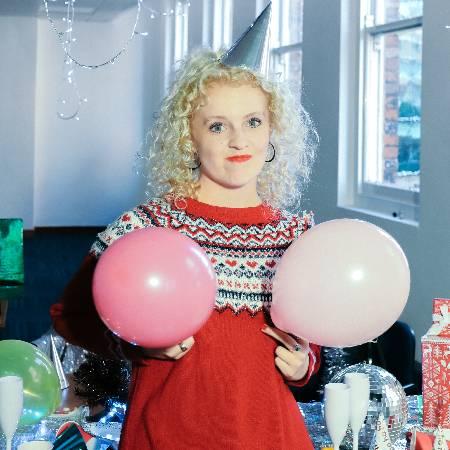 Brogan Gilbert - Penny
Penny is the new girl in the office - she isn't quite sure what her job role is and neither are her colleagues, but she is very sweet. Her favourite part of a Christmas dinner is the dessert and it has to be a Viennetta!
Brogan (Your Aunt Fanny) gets joy performing in the show and says it's like Christmas morning every day.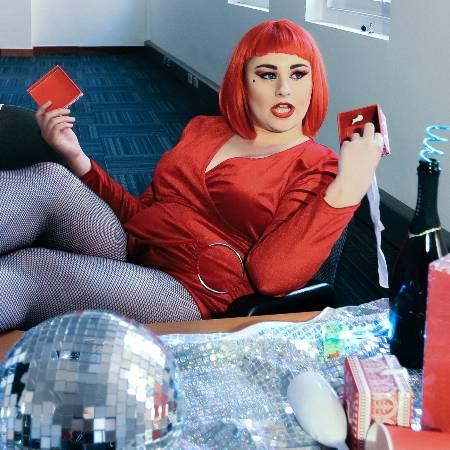 Rebecca Glendenning - Stacey
Rebecca is the office DJ - bringing the party and laughs. She's loud and boisterous with a big heart. She loves a cheeseboard. After your stuffed full with dinner, there's nothing better than picking!
Rebecca (Bonnie and The Bonnettes) is thrilled to bring the show back as it is the perfect antidote to the past 18 months.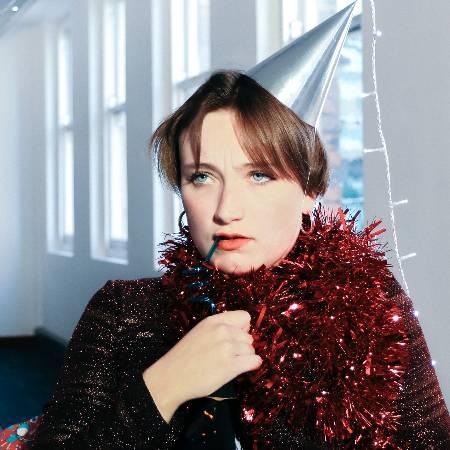 Matilda Neill - Ivy
Ivy is the office mean girl. She is rather horrible and she really does not do Christmas. But as you'll discover there are good reasons for that. Her favourite isn't dinner, but rather, a posh box of chocolates.
Matilda's (Your Aunt Fanny) Nanna says 'the show is an absolute hoot' and Matilda is excited to give people such a joyous night out.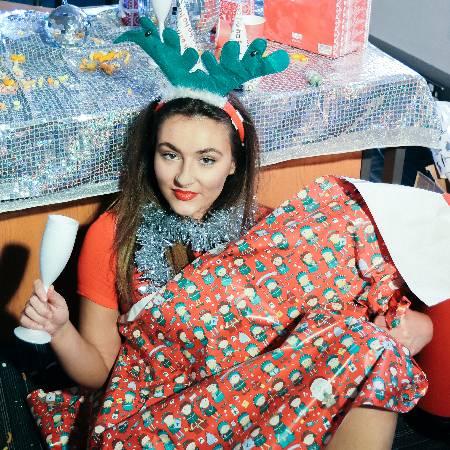 Katie Powell - Holly
Holly is the 'Office Mam'. She organises everything and looks after everyone. Her favourite thing on the Christmas lunch is trifle but she doesn't get to eat much herself as she is so busy making sure everyone else is happy. Every office needs a Holly in their life!
Katie (Your Aunt Fanny), can't wait to be in a room full of people laughing and having a good time.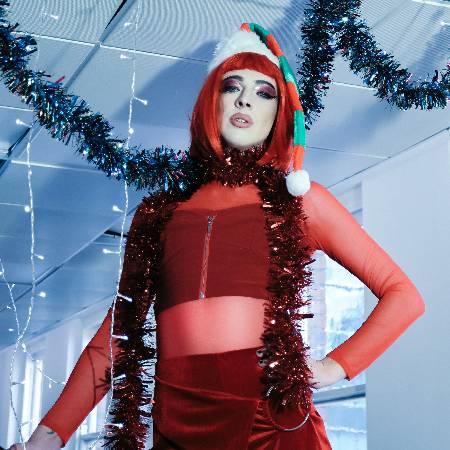 Cameron Sharp - Lynne
Lynne loves red and animal print. She's been through a lot including husbands and has worked in the office forever! Her favourite on a Christmas dinner is roast potatoes - hard and crispy on the outside but soft in the middle - just like her.
Cameron (Bonnie and The Bonnettes) believes the show is exactly what people need right now and the perfect one to get everyone into the Christmas spirit.