YOUR VOICE YOUR FUTURE: NORTH EAST 
What is the future we want for ourselves? How might the world be reimagined? 
Eight, North East writers have been selected and specially commissioned to bring you their answers. This is the Live Theatre debut for each of the writers.
Expect a theatrical rollercoaster of a journey through our region, exploring the people, the politics, and the place.
Your Voice Your Future: North East will feature:
Frubes, Crème Eggs and Massive Slags by Lydia Brickland
Chelsea, Sally and Trix are on their lunch break - Chelsea has to go pick up the Pill which is obviously a big deal. As they hang about by the pharmacy, they talk school, life and relationships. However when conversation turns to Chelsea's secret boyfriend, things are definitely not as they seem.   
Cast: Chloe Jane Millar, Beth Clarke, Tommi Vicky
The Southern Side of the Wall by Miles Kinsley
Sal and Baz have been posted to the wall that now separates England and Scotland. They don't know why. They don't know for how long. And they don't know what lies beyond. With nothing else to do, they question what life in Scotland now looks like, and whether this newly established independence might ever be possible for the North... 
Cast: Adam Donaldson, Simmie Kaur
Do You Know Who We Are? by Lizzie Lovejoy 
Do you know who we are? We are in the words we speak, but what is speech when it's not free? A voice of a region is being taken, and it's time to stand under Grey's Monument and tell the world who we are. A spoken-word protest about a future which is far too close to reality.
Cast: Becky Clayburn
 
Labels by Fleur Nixon
A group of strangers trapped on a delayed Metro discover that outward appearances aren't always what they appear to be.
Cast: Hannah Wood 
Wyrm by Nic O'Keeffe 
After breaking up with her girlfriend, Lucy moves back to her hometown, Sunderland. Struggling to adjust, she begins to have unsettling dreams about something growing at the foot of Penshaw Monument, until reconnecting with an old school friend causes her to re-examine how she thinks of 'home'.
Cast: Catherine Dryden
On The Edge by Susannah Ronnie
On the edge of turning 18, Jac is sitting on a cliff edge in the middle of the night, eating Mars bars, swigging vodka and talking to a stranger whilst A level results and environmental disaster both loom on the horizon.  
Cast: Eleanor Grainger, Anthony Wallace
Your Future Cabaret Show by Jenni Winter 
Just when you thought the cabaret couldn't get any more fabulous, welcome to the Cabaret of the Future. Where the songs are sublime, the singers are sensational, and of course the orchestra is still beautiful.  Framing the plays of Your Voice Your Future: North East are a selection of brand new cabaret showtunes, composed and performed by Jenni Winter... and her Piano of Destiny
Tenure by Jack Young 
The rise and fall of a northern Prime Minister who discovers the power of unchecked rhetoric, with devastating consequences. 
Cast: Gareth Richardson
Get ready to experience new work today by the stars of tomorrow. 
Your Voice Your Future: North East is generously supported by The Idlewild Trust.
Your Voice Your Future: North East creative team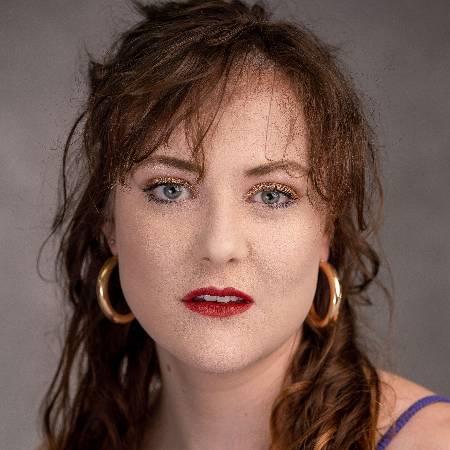 Lydia Brickland - writer Frubes, Creme Eggs and Massive Slags
Lydia Brickland is a performer, writer and burlesque artist from Gateshead. She likes to tell stories about big complex issues and in a fun, lively and accessible way. She is one of the founding members of all womxn's comedy collective Your Aunt Fanny and has written and performed with them on; 'Muff Said' (2022), 'The CumBack' (2021), 'Bonnie and Fanny's Christmas Spectacular' (2019 - 2022) and 'Minge Unhinged' (2019 - 2020). She is currently working on her solo show 'Dear Sophie Ellis Bextor', which explores queer icons and stereotypes. She's interested in how queer women and non-binary people take up space on stage and this has been her primary focus of her MA at Rose Bruford College. Her work is humorous, playful and there is a radical kindness in all of her work.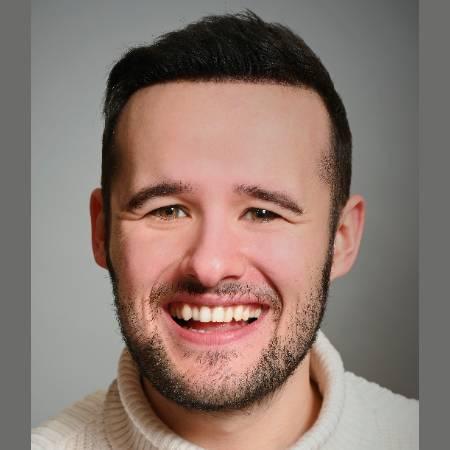 Miles Kinsley - writer The Southern Side Of The Wall
Miles is an actor, writer, and theatre practitioner, based in both South Shields and North Yorkshire. This is Miles' first professionally produced play as well as his first time working with Live Theatre. Miles is particularly passionate about theatre which examines current social and political issues as well as that which discusses the experiences of living in the North. Recent acting credits include Cupid in 'Love's Victory' (ELART Productions), Martin in 'Greatest Britain' (The New Works Playhouse), and Horatio in 'Hamlet' (Theatre Space North East).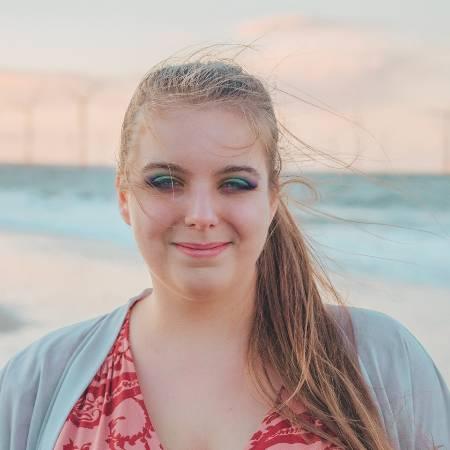 Lizzie Lovejoy - writer Do You Know Who We Are?
Lizzie Lovejoy is a working-class, story-telling artist based in the North East of England. Using a mix of written-works, illustration and spoken-word, Lovejoy explores the heart and soul of this region, observing, writing and visually interpreting our stories and histories. Born in the North, Lovejoy has dedicated their life to celebrating and exploring the culture and heritage of the local area. From spoken word performances at festivals and rural venues, to visual art exhibitions in Northern spaces, Lovejoy creates work for and inspired by the people they surround themselves with, as well as their own personal experiences.
Fleur Nixon - writer Labels
Currently living in North-East England, from 2005 until 2014 Fleur lived in London. Living in London opened Fleur up to a new creative culture.
Although Fleur has been writing short stories since school, she only started writing plays within the last two years after rediscovering a short monologue she had written over ten years ago, during lockdown in 2020. This discovery led to completing Newcastle Live Theatre's online playwriting course which took place over zoom in 2021. Labels will be Fleur's first professionally produced piece for the stage.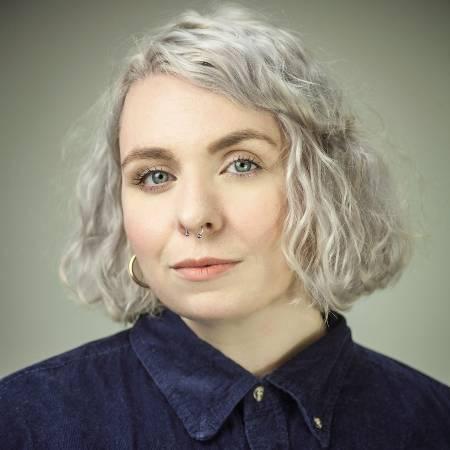 Nic O'Keeffe - writer of Wyrm
Nic is a writer and performer from Sunderland. In 2021 her short film 'Sparklers', produced by Big Deal Films for BBCIplayer as part of their series 'Sparks', won the Broadcast Digital Award for Best Short-Form Scripted. Her digital monologue 'Ten Minutes Away' (which she also performed) was part of the Bread and Roses Theatre's 2021 VDay Celebrations, which was nominated for an LPT Award, and her comedy pilot 'In The Middle' was recently longlisted for the 2022 Funny Women Awards, sponsored by Sky Studios. Nic enjoys exploring themes of loss, loneliness and self-discovery, often through a surreal or supernatural lense. Her works often draws on her experiences as a queer, working class, northern woman, creating work that explores, but isn't defined by, these identities. She attended Live Theatre's drama youth group, and is thrilled to be making a return to Live as a writer!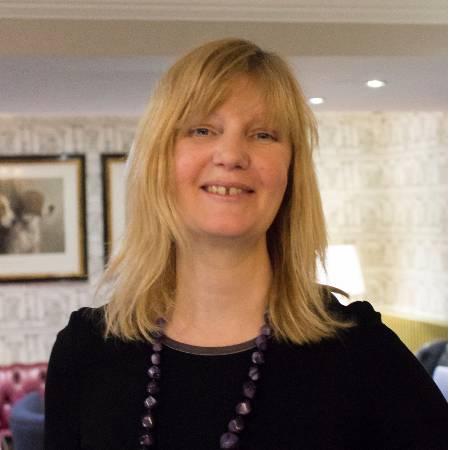 Susannah Ronnie - writer of On The Edge
Susannah Ronnie works across playwriting, poetry and visual art. Her focus is the fictionalising of history and she has engaged with periods as diverse as the Stone Age, seventeenth century and WWII. 'Poems in Digging Up the Dead' (Red Squirrel Press, 2014) explore her maternal grandparents' wartime experiences and she was commissioned to write her Mesolithic play 'After the Ice' by Queen's Hall Arts in Hexham (supported by a Hosking Houses Trust residency). Earlier this year Susannah completed a practice-led Creative Writing PhD fully-funded by Northumbria University and received a Northern Writers' Award for the resulting creative work with out end, which fuses research and poetry to imagine and interrogate events surrounding a mutiny in 1611.
Jenni Winter - writer of Your Future Cabaret Show
Jenni is a  North Supported Artist at Northern Stage, where she will perform her solo show, 'Mother's Ruin' in September, before touring to Laurels, Alphabetti Theatre and Prohibition Cabaret Bar. She is a musician with the School of Improv and enjoys  performing with Notflix! The Improvised Musical whenever they're up North.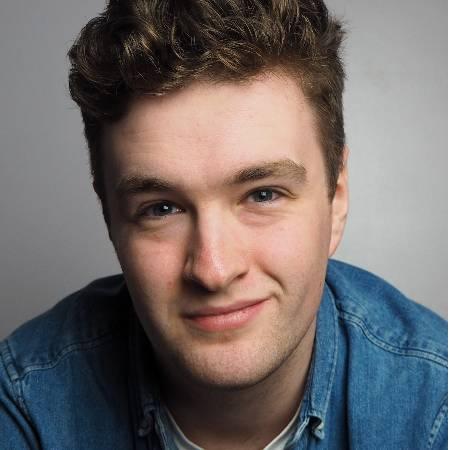 Jack Young - writer of Tenure
Jack Young is a writer and actor from South Shields. He is currently a student on the BA Acting programme at the Royal Conservatoire of Scotland. He completed Live Theatre's Playwriting course in 2021 and is also a performance poet, showcasing his own work at spoken word nights in Glasgow and the North East.
Cast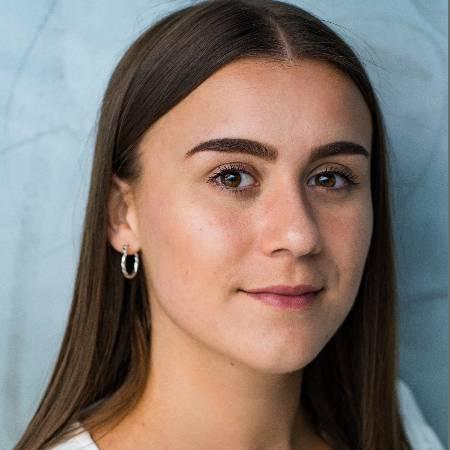 Chloe Jane Millar as Trix in Frubes, Creme Eggs and Massive Slags
Chloe Jane Miller is a performer from Gateshead who trained in Acting at ArtsEd and Musical Theatre at London College of Music. Theatre credits include: 'Into the Piggieverse', 'Rapunzel' and 'Cherryade Supernova' (The Customs House), 'Xposed' (Southwark Playhouse, London) and 'Bridges Apart' (Union Theatre, London). Other credits include; The Perfume Shop Christmas 2021 commercial (Spark Media), Yes Friends commercial (Candour), 'The Magic of Musicals' (The Customs House).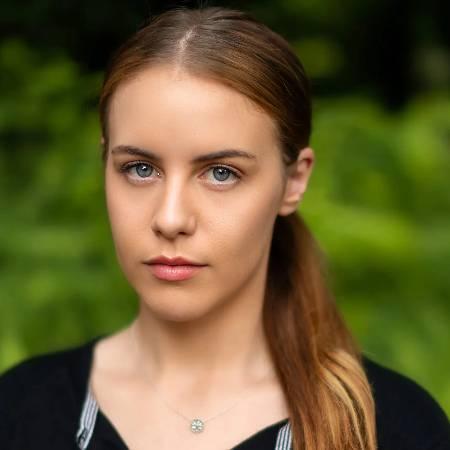 Beth Clarke as Sally in Frubes, Creme Eggs and Massive Slags
Beth Clarke is a North East actress, singer and dancer. Her current credits include 'Cinderella', 'Hedda Gabler', 'Rapunzel' (The Customs House), Lead Vocalist ('The Monocle' - Rendez-Vous Dance), Laura in 'Pay Back' (Unexplored Films) and Merina The Mermaid (Arbuthnot and Dennis in 'The Big Summer Treasure Hunt'). She is represented by NewTown Artist Management Ltd.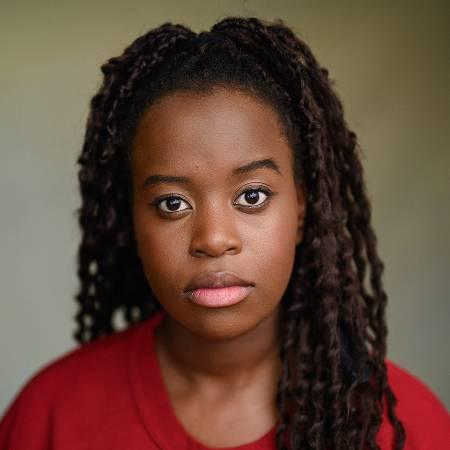 Tommi Vicky as Chelsea in Frubes, Creme Eggs and Massive Slags
Originally from Newcastle and now based in London, Tommi graduated from Goldsmiths, University of London in 2020 studying Drama and Theatre and she's about to graduate from The Royal Central School of Speech and Drama studying MA Acting for Screen.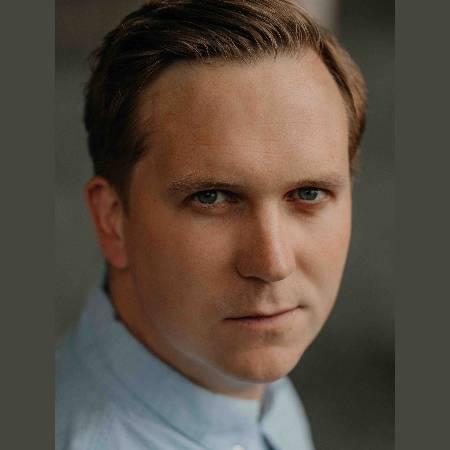 Adam Donaldson as Baz in The Southern Side of The Wall
Newcastle-based actor and writer Adam Donaldson trained at The Royal Conservatoire of Scotland. He has since performed in productions at Live Theatre ('Blyth Spirit'), Alphabetti Theatre, The Customs House and Queen's Hall Arts. On screen Adam has worked for the BBC, Channel 4 and created a short film which won the Ideastap BAFTA Film Showcase ('The Offshore Account'). Adam is an Associate Artist at Bard in the Botanics at Glasgow and is a Live Theatre Bursary winner.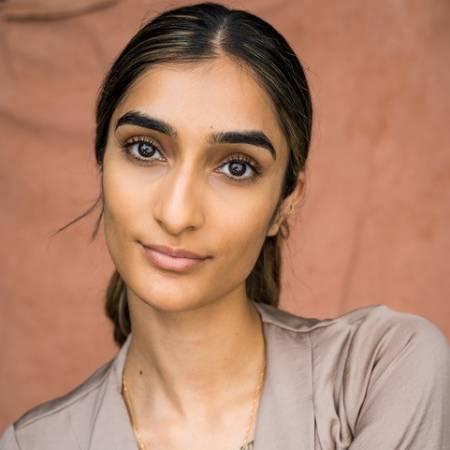 Simmie Kaur as Sal in The Southern Side Of The Wall
Simmie trained at Drama Studio London. Her acting credits include: 'SuperHoe' (BBC3), 'Emperor's New Clothes' (Northern Stage), 'HANG' (Alphabetti Theatre), 'A Midsummer Night's Dream' and 'The Comedy Of Errors' (Scoot Theatre).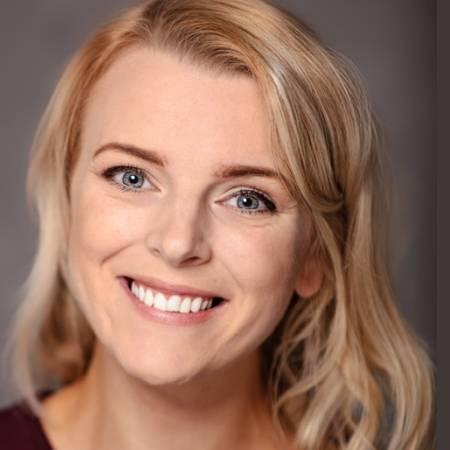 Becky Clayburn as Eva in Do You Know Who We Are
Becky is a North East actor-musician and since graduating from Sunderland University with a degree in Performing Arts she has enjoyed bringing local stories to life through characters, comedy and spoken word, leaning heavily towards queer and working class narratives. Her latest theatre credit was 'Gerry and Sewell' (Laurels, Whitley Bay).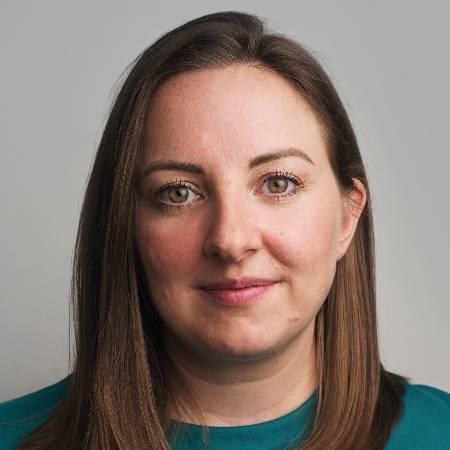 Hannah Wood unnamed character in Labels
Newcastle born Hannah graduated from the Royal Birmingham Conservatoire with a BA (Hons) Acting and she can most recently be seen in the film 'The Railway Children Return'. TV credits include 'Downton Abbey' (ITV) and theatre credits include 'Come Dance With Me' (UK Tour), 'The House of Bernarda Alba@ (Kings Head Theatre), 'Let There Be' (Riverside Studios) and 'Chocolate Bounty' and 'The Legend of Sleepy Hollow' (Brockley Jack Theatre). Hannah was a member of the BBC Radio Drama Company and featured in numerous radio plays including 'Home Front' and has narrated documentaries for Channel 5 including 'Don't Tell The Doctor'.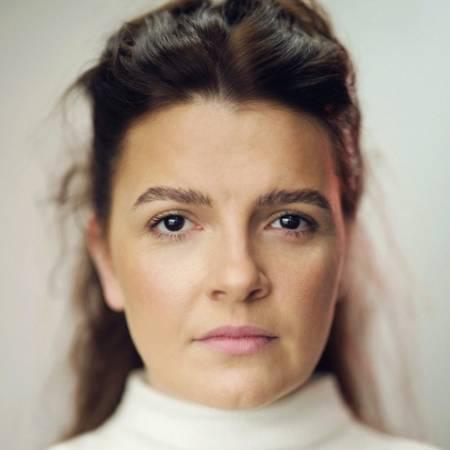 Catherine Dryden as Lucy in Wyrm
RADA trained Catherine Dryden was born in County Durham and is thrilled to be working back in the North East, Catherine's credits include 'The Play That Goes Wrong' (West End and UK No 1 Tour), 'Mary Stuart' (Almeida) 'The Pitmen Painters' (No 1 Tour) and 'Amazing Grace' (Wisecrack Productions) Film and TV credits include 'Vera' (ITV), 'Traces' (Red Productions) and 'Make My Boyfriend Better' (Channel 4). Radio credits include 'Home Front' (BBC Radio 4).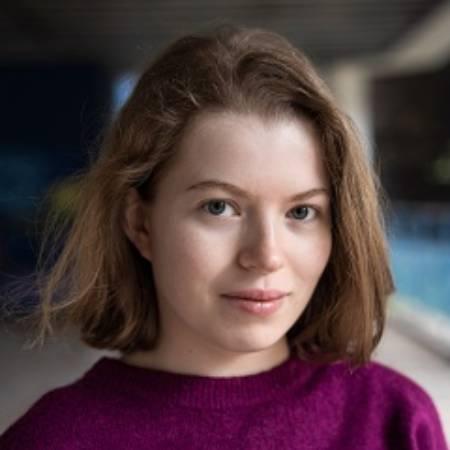 Eleanor Grainger as Jac in On The Edge
Eleanor recently graduated from Project A-Young Actors Programme Newcastle Theatre Royal. Eleanor's professional credits include 'Revolt. She Said. Revolt again' with Project A- Newcastle Theatre Royal, short film 'Eva' directed by Barbara Lervig for Northern Film School and 'Dark Forest' directed by Lee McShane for Dead Reel Films. Eleanor is a company member of BYMT and performed in their production of 'Cabaret Macabre' 2021.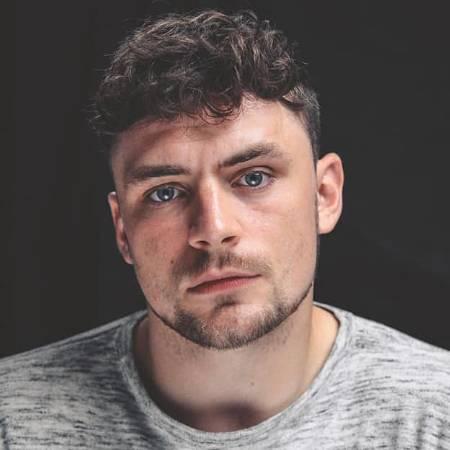 Anthony Wallace as Hafan in On The Edge
Ex-Royal Engineer Anthony Wallace graduated from Staffordshire University with a first and studied at Academy Of Live and Recorded Arts Drama school. Anthony's professional credits include playing: Doctor Joseph in 'Scarlet Fever', SPR John in 'Bluff Clove' directed by Jack Catterall and Mr Memory in 'The 39 Steps' at ALRA Drama School.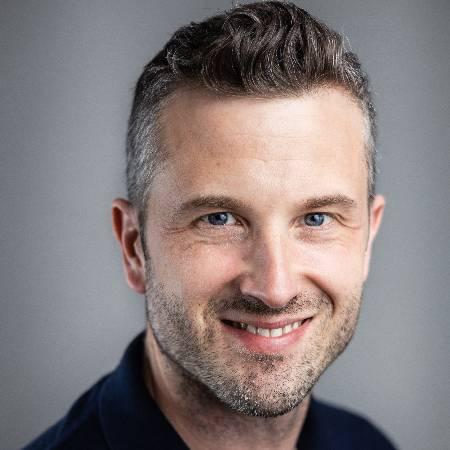 Gareth Richardson as Prime Minister in Tenure
Since training at Rose Bruford Gareth's credits include: 'Joking Apart' (Tour), 'An Inspector Calls' (UK Tour), 'Public Displays of Affection & Touch' (Soho), 'Happiness' (Theatre 503), 'Pedal Pusher' (Edinburgh, Tobacco Factory Theatre, Maihaugen Theatre Norway), 'The Diary of Anne Frank' (The Broadway Theatre), 'Divorce Me Darling' (Union Theatre), 'Breaktime' (The Pleasance), 'Romeo & Juliet' (Teatro Vivo) and 'A Rake's Progress' (Seattle USA).