tiata fahodzi and Wrested Veil in association with Leeds Playhouse, Soho Theatre and Tara Finney Productions present
Seeds
Written by Mel Pennant
Directed by Anastasia Osei-Kuffour
"What would you do to save your son? Everything? Anything? Lie?"
On Michael Thomas' birthday, his cake sits in his mother's living room, its candles burning undisturbed. Jackie wants to clear her conscience, whilst Evelyn's got a big speech to deliver on the 15th anniversary of Michael's fatal stabbing. Are some things better left unsaid?
Sensitively written by Mel Pennant and shortlisted for the Alfred Fagon Award, Seeds tells the story of two mothers united in sorrow, sharing the hardship of protecting their sons - one in life, and one in death. 
Brought to you by the producers of the critically-acclaimed production of good dog by Olivier Award nominated Arinzé Kene, led by a female creative team, Seeds explores the human story behind a tragedy through the eyes of those left behind.
Read an interview with writer of the play Mel Pennant on this link https://www.live.org.uk/blogs-resources/interview-seeds-writer-mel-pennant
Read an interview with director of the play Anastasia Osei-Kuffour on this link https://www.live.org.uk/blogs-resources/interview-anastasia-osei-kuffour-seeds-director
⭐️⭐️⭐️⭐️⭐️ 'Seeds is provocatively and evocatively powerful.' Fairy Powered Productions
Cast & Creative Team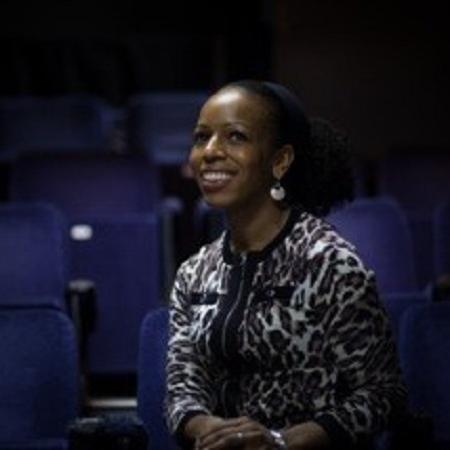 Mel Pennant - Writer
Mel Pennant is a playwright, screenwriter and novelist. In 2013, she won the Brockley Jack Write Now 4 award with her play No Rhyme. In 2017, Mel was shortlisted for the Alfred Fagon Award for her play A Black Fella Walks into a Bar.

Mel was recently commissioned by the Belgrade Coventry Theatre and Tamasha to collaborate on a project which will be available for Coventry's City of Culture in 2021. Mel has been involved with the Tamasha Theatre Company writing for the Barbican Box and has written a short play called Smile in collaboration with the National Archives. Smile was shown at Rich Mix and was turned into a radio play.

In 2018/2019, Mel was awarded a place on the Hachette/Tamasha pilot scheme for aspiring playwrights/ novelists and is currently developing her first novel, The Corpse on Bute Street.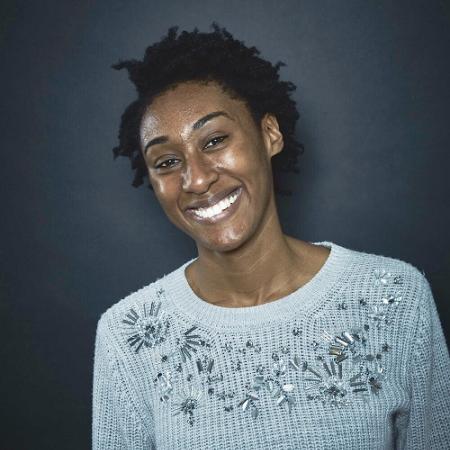 Anastasia Osei-Kuffour - Director
Anastasia Osei-Kuffour is a writer and director, trained through the Young Vic Directors Programme. She is currently Associate Director at Theatre 503, has just completed two years as Trainee Artistic Director at tiata fahodzi as part of the Artistic Director Leadership Programme and is Artistic Director of Wrested Veil theatre company.

Direction includes: Typical (Pleasance Courtyard Edinburgh Fringe & Soho Theatre); Cuttin' It (Royal Court, UK schools tour); Footprints on the Moon (Finborough Theatre); An Adventure (an excerpt, Bush Theatre ); Cell (Young Vic); Here Comes the Bride (Black Lives, Black Words at Bush Theatre); All the Ways to Say Goodbye (Young Vic); Hosea's Girl (Talawa Studio Firsts); Dishonour, You Know That I'll Be Back & Universally Speaking (Theatre 503); Pushers (Etcetera).

Associate and Assistant Director credits include: good dog (Spring 2019 National Tour); mixed brain (Roundabout, Summer Hall Edinburgh); Macbeth & Romeo and Juliet (National Theatre Dorfman, Stratford Circus, UK schools tour); Cuttin' It — Young Vic's Jerwood Assistant Director Programme, 14 supported by the Jerwood Charitable Foundation (Young Vic, Royal Court, Birmingham REP, Sheffield Theatres and The Yard); Flowering Cherry, Alpha Beta & Andy Capp (Finborough); Three Generations of Women (Greenwich); Plaques and Tangles (Royal Court); Idomeneus (Gate); Henry the
Fifth (Unicorn); and — as Boris Karloff Trainee Assistant Director — A Doll's House (Young Vic).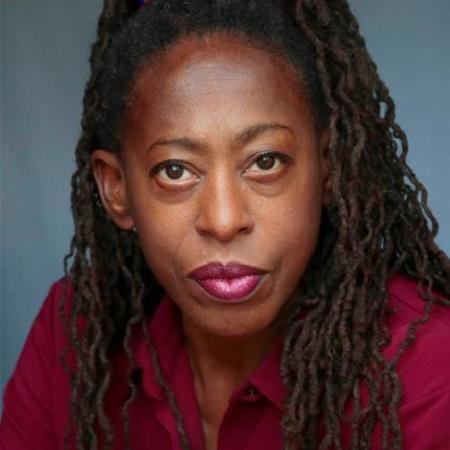 Judith Jacob - Actor
Television credits include: Dark Heart, British Rationals, Still Open All Hours, Rellik, The Five, Eastenders, Doctors, Holby City, Angels, My Family, No Problem, Provoked, Radio Roo, The Bill, The Queen's Nose and The Real McCoy. Film credits include: No Shade, Captain Philips and Respect.

Theatre credits include: The Interrogation Of Sandra Bland (Bush Theatre), Real McCoy (Heartbeat), An Evening With Gary Lineker (Hornchurch), Goldilocks (Hackney Empire) and On A Level (Stratford East).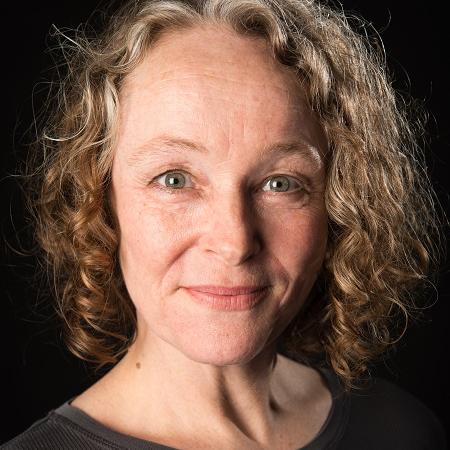 Penny Layden
Theatre includes: Jellyfish, Macbeth, My Country: A Work in Progress, Another World: Losing Our Children to Islamic State, An Oak Tree, Everyman, Edward II, Table, Timon of Athens (National Theatre); The Tempest, Roberto Zucco, Measure for Measure (RSC); Cleft (Rough Magic/Galway Festival), Sketching (Wilton's Music Hall), The Lorax, Cinderella (Old Vic), Bright Phoenix (Liverpool Everyman), Beryl (West Yorkshire Playhouse), Nora (Belgrade, Coventry), Lidless (Trafalgar Studios/Hightide Festival/Edinburgh), Draw Me Close, Vernon God Little, The Art of Random Whistling (Young Vic), The Bacchae, Mary Barton, Electra, Mayhem (Manchester Royal Exchange), Dancing at Lughnasa (Birmingham Rep), Romeo and Juliet, The Antipodes, Hamlet (Shakespeare's Globe), Comfort Me With Apples (Hampstead Theatre/Tour), Assassins (Sheffield Crucible), Seasons Greetings, Popcorn (Liverpool Playhouse), The Laramie Project (West End), A Passage to India, The Magic Toyshop, Jane Eyre (Shared Experience), Maid Marian and her Merry Men (Bristol Old Vic), What I Did In The Holidays, The Plough And The Stars, Hunchback Of Notre Dame, Dangerous Corner, A Midsummer Night's Dream (New Vic, Stoke).

Television includes: Belgravia, Casualty, My Country: A Work in Progress, Grantchester, Dark Angel, Prisoner's Wives, Call the Midwife, Land Girls, Sirens, South Riding, Silent Witness, Poppy Shakespeare, Bad Mother's Handbook, Waterloo Road, No Angels, Murphy's Law, Fat Friends, Outlaws. Film includes: Broken and The Libertine.