LIVE THEATRE AND BILL KENWRIGHT PRODUCTIONS PRESENT
SECONDS AWAY! (Staged Reading)
Starring JIMMY NAIL + further cast members to be announced
Music & lyrics by JIMMY NAIL
Written by IAN LA FRENAIS from an original idea by JIMMY NAIL
Musical Director PETER TICKELL
Drums & percussion RAY LAIDLAW
Acoustic guitars MICKY CRYSTAL
Acoustic/electro harps & vocals MARY MACMASTER 
We are thrilled to present an exclusive first staged reading of Seconds Away! an original play with songs starring celebrated actor and musician Jimmy Nail and written by legendary screenwriter Ian La Frenais. 
With music and lyrics by Jimmy these staged readings will feature a cast who will perform scenes and songs accompanied by a live band featuring local legend Peter Tickell (Musical Director) and Lindisfarne's Ray Laidlaw (drums and percussion).
Seconds Away! chronicles the gripping journey of Fighting Frankie Tanner - a once celebrated heavyweight boxing champion now navigating a life in reduced circumstances, struggling with personal grief, the wreckage of his marriage, and the disarray of his broken family. 
Deeply rooted in the city and culture of Newcastle Upon Tyne, this two-act play delves into the themes of man-to-man combat, old-fashioned values, familial bonds and regional pride. As Frankie confronts these daunting challenges, he must summon the strength for one final, monumental battle—the greatest of them all.
Seconds Away! reunites Jimmy with Ian La Frenais with whom he collaborated on TV series Auf Wiedersehen, Pet and Spender and the feature film Still Crazy.
This is an incredibly special opportunity to experience new work at the beginning of its journey.
 
Photo credit: Tony Mac.
"This Is Where I'm From" (short edit) - original song from "Seconds Away!" by Jimmy Nail with Scott Turnbull
Full version to be performed live as one of the songs of the staged reading.
Creative Team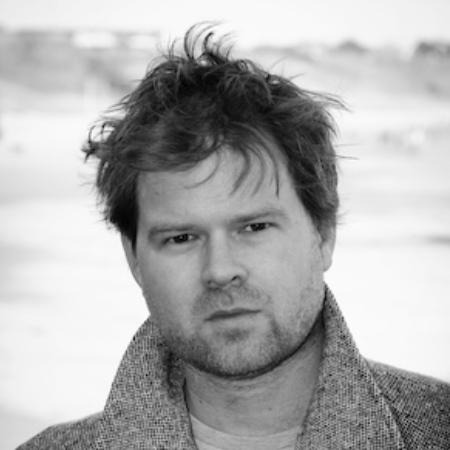 Peter Tickell - Musical Director
From Hexham via Longbenton, Peter's versatility and eclectic creativity have led to him collaborating extensively with some of music's biggest names, including Sting, Peter Gabriel, Paul Simon, Everything Everything, Birdy & Afro Celt Sound System.

After taking up instrumental music lessons at Goathland Primary School in Longbenton at the age of 5, upon turning professional at 17 Tickell performed and recorded with both his sister Kathryn Tickell & award-winning Scottish electro-folk pioneers Peatbog Faeries from 2004-2011. Through his work with Peatbog Faeries, Peter met virtuoso saxophonist Nigel Hitchcock and the late trombonist Rick Taylor, both of whom had a big influence on Peter's playing, steering him toward the music of Charlie Parker in order to enhance his ability to improvise.

Around the same time he could often be seen moonlighting in the bars and clubs of Newcastle with ramshackle psychobilly troubadours Maybe Myrtle Tyrtle, whose surreal performances at times spilled over into reality.

Following a televised performance in Durham Cathedral in 2009, and a series of recording sessions in 2011, Peter was subsequently invited to join Sting's band. Peter went on to perform alongside Sting in many of the world's most prestigious venues as featured soloist from 2011-2016, incorporating the use of electronic effects into visceral improvised solos.

After performing in Los Angeles at the Hollywood Bowl with Sting & Peter Gabriel in 2016, Peter was personally invited to appear on 'The Jimmy Kimmel Show' as guest of the house band, The Cletones.
Peter's playing has featured in numerous TV programmes and films, including Amber Films' 'The Pursuit of Happiness' for which he composed the soundtrack, & more recently 'Greyhound of a Girl',
Enzo D'Alò
's 2023 animated adaptation of a Roddy Doyle novel, with original soundtrack composed by David Rhodes.

Trained classically on both piano & violin, Peter is steeped in the traditional folk music of the North East, Scotland & his mother's heartland Ireland.

"Stunning musicianship " – The Guardian

"Charismatic fiddler" – The New York Times
Ray Laidlaw - Drums & percussion
As a young lad with a drum kit and dreams of rock & roll Ray set about hooking up with like-minded pals, setting him firmly on a course that would see him enjoy a varied professional life in the music business while along the way achieving international success and recognition in a band with a #1 album. That band was Lindisfarne. As a founder member, Ray's back-beat has been a part of the region's musical story over eight decades; before the mighty Lindisfarne Ray served time with The Aristokats, The Druids, Impact and Downtown Faction. After Lindisfarne there was Jack The Lad and more Lindisfarne. Ray moved into television and film, producing the Sunday for Sammy concerts and dvd's (while also making time to play drums at all the concerts!) since its very beginning. Theatre work includes 'Clear White Light' for Live Theatre. Ray currently tours 'The Lindisfarne Story' alongside Billy Mitchell. It's terrific - go see it.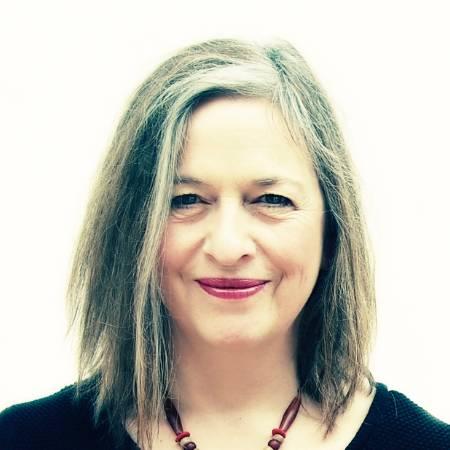 Mary Macmaster - Acoustic/electro harps & vocals
Inducted into the Scottish Traditional Music Hall of Fame in 2013 as part of the groundbreaking harp duo Sileas, Mary is best known for her pioneering work with the metalstrung clarsach and the fantastic Camac electro-harp. She is also a fine singer of Gaelic and English language songs.

During the last thirty years she has been at the forefront of the revival of the Scottish harp and has been an ambassador for Scottish music, touring throughout the world with Sileas, The Poozies, Shine, Macmaster/Hay and award winning project, Songs of Separation.

She has toured with Dogstar Theatre Company in a production of Hamish MacDonald's Seven Ages of Man, with Licketyspit's wonderful children's adventure tale Molly Whuppie and as part of Grid Iron's The Devil's Larder.

Mary has collaborated live and in the studio with many wonderful musicians including Scottish hero Dick Gaughan, Northumbrian pipe virtuoso Kathryn Tickell, English folk legend Norma Waterson and the amazing Sting.
Michael McCrystal (Micky Crystal) - Acoustic guitars
UK guitarist Michael McCrystal (Micky Crystal) made a name for himself on the North East circuit and quickly started landing professional touring gigs which saw him recording and performing all over the world from the age of 19. Alongside touring he has a passion for teaching having taught at various Universities and Colleges. He is currently a Music lecturer at Newcastle College and provides bespoke product demonstrations and lesson packages for guitar companies such as Bare Knuckle Pickups, JTC Guitar, Elixir Strings and Laney Amps.