A CURIOUS MONKEY Production
by HAMZEH AL HUSSIEN
Supported by D6: CULTURE IN TRANSIT
PENGUIN
Performed and co-created by HAMZEH AL HUSSIEN
Directed by AMY GOLDING
Movement Director NADIA IFTKHAR
Dramaturg LINDSAY RODDEN
Set and costume design JIDA AKIL
Sound design HAMZA ARNAOUT
Lighting and AV design SIMON COLE
Costume Supervisor LOU DUFFY
Assistant Director OLIVIA FURBER
Here's what you need to know...
I am Hamzeh. My favourite shisha flavour is double apple. I love dancing.
Here's what's going to happen...
There will be loud music. A wedding. My first time on a plane. A lot of moonlight.
This is the story of my life (so far). People have a lot of questions. The answer is
"Yes.
I can do anything."
Full of humour and beauty, Hamzeh Al Hussien's extraordinary story takes you on a personal tour of the places he knows best. His village in the Syrian mountains, Za'atari camp in Jordan, Gateshead and inside his mind: a place full of music, dancing, fantasies and marbles. Hamzeh invites the audience to be his childhood friends, to hold up the moon to light his way, and into his dreams, brushing the dust from his clothes...and taking the stage.
Cast and Creative Team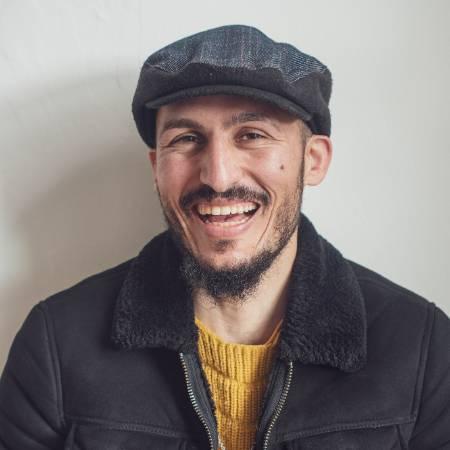 Hamzeh Al Hussien
Hamzeh Al Hussien is a disabled artist from Syria who arrived in Gateshead, North East England, five years ago as part of the UK's Syrian Resettlement Programme. He was first introduced to performing during his six years in Za'atari refugee camp where he trained with a Spanish NGO in physical theatre. He performed in various productions, and facilitated drama and theatre projects with disabled children. He says, "As a disabled man, I want to show the audience what I can do and that I am able to achieve whatever I want despite my disability. I hope people come away thinking 'don't give up, just keep trying'. I love music, so there's lots of dance and movement in the show. This is the story of a journey, my journey, and it's all true."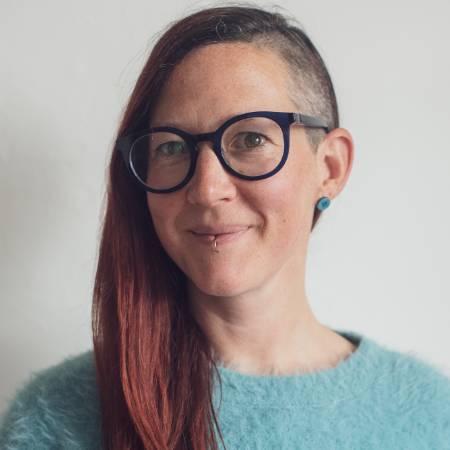 Amy Golding - Director
Amy Golding is Artistic Director and founder of Curious Monkey. Amy previously worked at Live Theatre (2006 – 2012) where her directing credits include: 'Here Come The Girls', 'Playing With My Heart', 'DNA', 'Girls on the Verge', 'Boys on the Edge', 'Blackout' and 'First Draft'. Amy graduated from Northumbria University with a BA(Hons) in Drama and has worked as an applied theatre practitioner, theatre maker and director for the last 19 years. She has worked with a number of other companies including Open Clasp, Them Wifies, Nabokov and The Sage. Amy was the Paul Hamlyn Clore Cultural Leadership Fellow 2014, completing a secondment at the Young Vic Theatre working on the Regional Theatres Young Directors Scheme.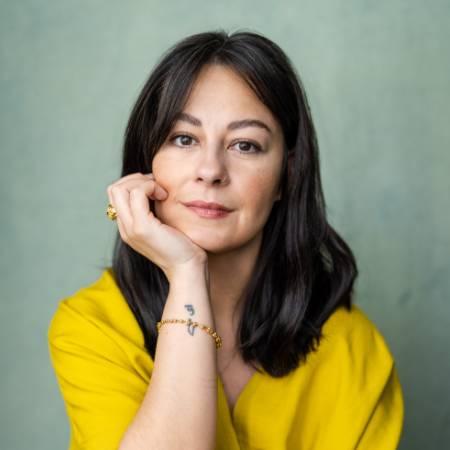 Nadia Iftkhar - Movement Director
Nadia Iftkhar is a professional dance artist and founding Artistic Director & CEO of Company of Others. She has over 20 years' experience working in a diverse range of settings, including work with companies such as; Talawa Young People's Theatre, Tyneside Women's Health, Luke Pell and Collaborators, Tara Theatre and Janice Parker Projects. To date she has made and collaborated on over 20 works that have been performed at Sadlers Wells London, Maltings Berwick, Tramway Glasgow, Dance City Newcastle, Konzerthaus Wien, Theatre Royal Newcastle, MuTh and SommerTheatre Detmold.
As a choreographer she is interested in how we physically unlearn, learn and share our stories. As an Artistic Director she is interested in how her work can create new realities and contribute to social justice movements. As a CEO she is interested in how we create organisations that are decolonized, hopeful and more human. Nadia serves on the Board of Directors for Company of Others and Newcastle East mixed multi Academy Trust.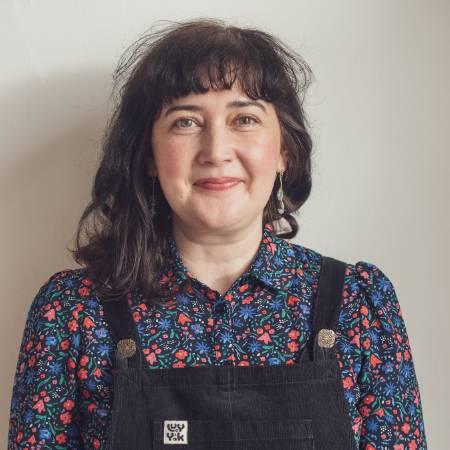 Lindsay Rodden - Dramaturg
Dramaturg Lindsay Rodden wrote Curious Monkey's critically acclaimed 'HERE'. She was selected for the Royal Court and Northern Stage's NORTH writers' group and is a former writer-in-residence at Live Theatre in Newcastle. Alongside 'HERE', her writing credits include 'The Story Giant' (Liverpool Everyman, adapted from the book by Brian Patten), 'Cartographers' (Theatre by the Lake), and 'The Odyssey' (National Theatre).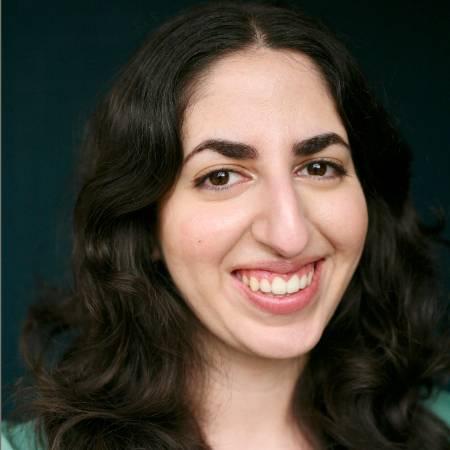 Jida Akil - Set and Costume Designer
Jida Akil is a Syrian/Lebanese theatre designer. Notably, her designs have been exhibited by the Prague Quadrennial and World Stage Design. She was also the Jerwood Assistant Designer at the Young Vic from 2021-2022.
Recent Credits: 'A Midsummer Night's Dream' (Stafford Gatehouse Theatre), 'Ruth & The Six of Calais' (both Pegasus Opera Company), 'Five Shorts' (Young Vic), 'How To Break Out Of A Detention Centre' (Riverside Studios), 'Boy' (Mountview), 'Holiday Inn' (Guildford School of Acting), 'Human Nurture' (UK Tour), 'For A Palestinian' (Camden People's Theatre/Bristol Old Vic), 'Trump L'Oeil' (Upstairs at the Gatehouse), 'Painkiller' (Theatre Royal Stratford East), 'The Poison Belt' (Jermyn Street Theatre), 'Give Me The Sun' (Blue Elephant Theatre), 'Funeral Flowers' (UK Tour), 'The 4th Country' (Park Theatre), 'Darling' (The Hope Theatre), 'Complicité Do A-Level Drama' (UK Schools Tour).
Assistant Credits: 'The Odyssey' & 'Middle' (both National Theatre), 'The Collaboration' & 'Hamlet' (both Young Vic), 'My Son's A Queer' (Turbine Theatre/West End).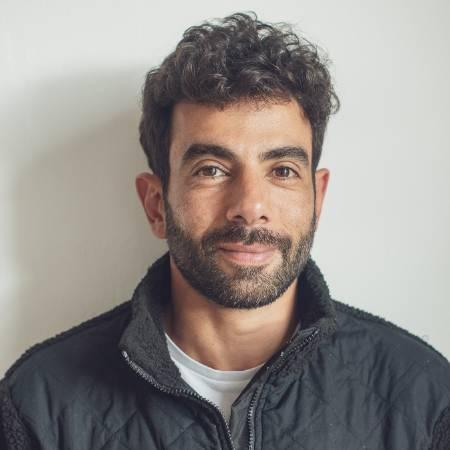 Hamza Arnaout - Sound Designer
Hamza Arnaout, also known as El Jehaz, is a Jordanian guitarist and music producer who has been involved with two popular Middle Eastern bands: Autostrad and 47soul. He joined Autostrad in 2008, and with his guitar playing, he contributed to the band's unique fusion of Arabic and Western music. With Autostrad, he released several albums and gained a large following in the Middle East and Europe. In 2013, Arnaout co-founded 47soul, a band known for their fusion of traditional Palestinian music, electronic beats, and hip-hop influences. Through his involvement with both bands, Arnaout has become a prominent figure in the Middle Eastern music scene, known for his innovative guitar playing and contributions to the fusion of traditional and modern music in the region.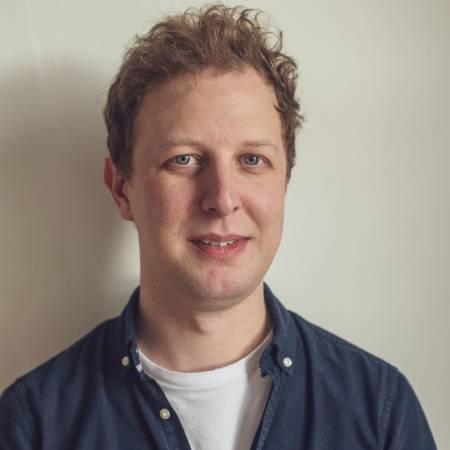 Simon Cole - Lighting & AV Designer
Simon is a Lighting Designer and AV specialist based in and from the Tees Valley. His practice is collaborative, participatory and narrative driven, using projection mapping with live responsive software and techniques. He has worked with companies including Live Theatre, Newcastle and OddManOut in Darlington and is an associate artist of Curious Monkey Theatre and a creative associate of Eden Arts. Recent credits include '10 Things To Do in a Small Cumbrian Town' (Hannah Sowerby, Alphabetti Theatre 2021), 'Here' (Curious Monkey, Northern Stage 2022), 'The Devil Danced in Our Eyes' (JonLuke McKie), 'All White Everything But Me' (Kemi-Bo Jacobs & Alphabetti Theatre), 'Whale of a Time' (Peach Plant Productions), 'A Way Home' (Christina Castling). Simon will design the lighting and bespoke projections with integrated captioning.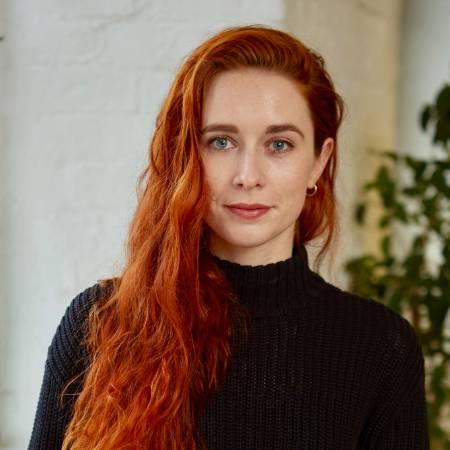 Olivia Furber - Assistant Director
Olivia is a theatre director and writer working across theatre and installation; indoors, outdoors and in places you weren't expecting to find her. She received a collaborative MA in International Performance Research from the Universities of Helsinki, Warwick & Amsterdam and went on to take up a movement director traineeship at Opera North in 2015. She has directed, assistant directed and dramaturged work for York Theatre Royal, London International Festival of Theatre, Ensemble52 and Theatre Hullabaloo.
Her work focuses on borders (both those which are written into the mind and drawn into the ground) and how humans find ever-ingenious ways to cross them.