ONE OFF
A LIVE THEATRE, PAINES PLOUGH & SYNERGY THEATRE PROJECT co-production
Written and performed by RIC RENTON
Starring RIC RENTON, RYAN NOLAN, RICKY SHAH & MALCOLM SHIELDS
Director JACK MCNAMARA
Assistant Director BEX BOWSHER
Designed by VERITY QUINN
Sound Designer ADAM P MCCREADY
Lighting Designer ALI HUNTER
Movement Director ALICIA MEEHAN
The most astonishing new voice you will hear this year. 
'One Off was all the dignity afforded to those who could take no more. No names. Not even their number. One off. 
I am DV7786. 
And I write this for all the dead boys, and for night watchman Jock, who, without his invisible, persistent presence, unseen in the corridors of HMP Durham, I too may have just been another One Off.' Ric Renton 
Born in Denton Burn, Ric Renton had a troubled upbringing that led to him spending his young adulthood in prison. Whilst in HMP Durham he learned to read and crucially to write. This is his story. Relived and performed by him. 
Three young men Knox, Brown and Shepherd pass their time in a prison with the highest suicide rate in the country. Energised by their friendship but with the walls around them getting smaller, haunted by the repeated pronouncements of another life lost, the arrival of a nightwatchman, Jock, offers Shepherd an unexpected way through the darkness. 
Rich with emotion but sizzling with high energy and the blackest humour, One Off is one of the most urgent pieces of new writing you will likely see. 
One Off is generously supported by The Hadrian Trust and The D'Oyly Carte Charitable Trust.
 
Reviews
⭐️⭐️⭐️⭐️ 'former inmate crafts a harrowingly authentic prison drama'
THE GUARDIAN
⭐️⭐️⭐️⭐️ 'a powerfully affecting, deeply humane production'
THE STAGE
'The play's raw intensity, its barbed wire humour, its characters' mix of brutality and vulnerability, the hot blood coursing through its veins and its sense of despair infused ultimately with a shot of hope make this—well, a one-off.'
BRITISH THEATRE GUIDE
'a show has been created at Live Theatre that stands up with the best that we have seen this year...The talented cast deliver a great story with a natural flare. 
Strongly recommended'
NORTH EAST THEATRE GUIDE
'It was raw, intense and still made time for humour…. it is a piece of theatre you won't get to experience too often.'
INNEWCASTLE.CO.UK
'All four performances are so believeable that when we gradually learn the characters' life stories during the course of this intense drama they really hit home.'
THE CHRONICLE
'A raw depiction of affection, humour and vulnerability, Renton's work is masterful and emotional, and will leave a lasting impression.'
THE NORTHERN ECHO 
'Ric Renton brings his knowledge of life 'inside' to Live Theatre's stage with stunning results'
CULTURED NORTH EAST
Cast & Creative Team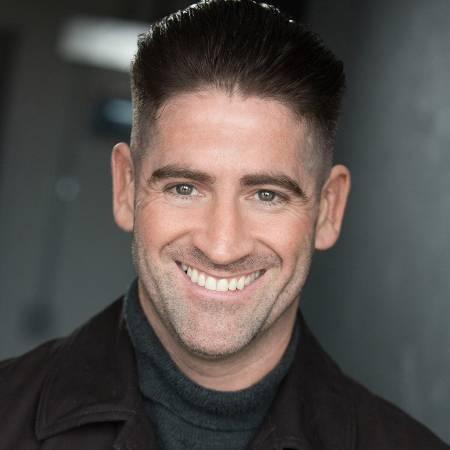 Ric Renton - Writer and actor - Shepherd
Born in Denton Burn Newcastle upon Tyne, actor and writer Ric Renton had a troubled upbringing that led to him spending his young adulthood in prison. Whilst in HMP Durham he learned to read and crucially to write.

He is delighted to be bringing One Off to the place it all began, Newcastle upon Tyne. This is Ric's second play of 2022, having opened his debut piece 'Nothing In A Butterfly' at Omnibus Theatre, London.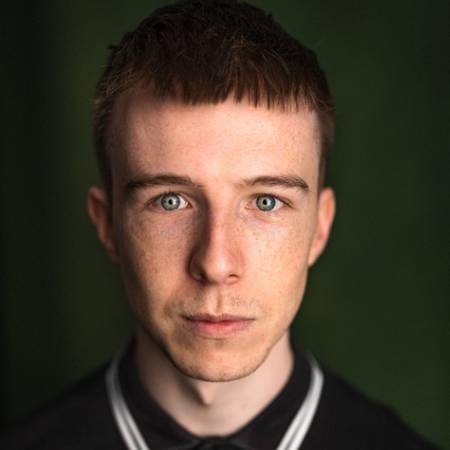 Ryan Nolan - Brown
Geordie native Ryan Nolan trained with Project A in Newcastle. He can currently be seen playing the role of Richard in 'Becoming Elizabeth' (Starz). On stage, Ryan was most recently in the 35th anniversary production of 'Road' at Northern Stage.

Ryan made his feature film debut as Private Malky in Sam Mendes' '1917' (Dreamworks). His further film, TV and stage credits include 'How To Build a Girl' (Film 4), 'Masters of The Air' (Apple TV), BAFTA winning 'The Left Behind', 'Casualty' (BBC) and 'Hyem' (Theatre503).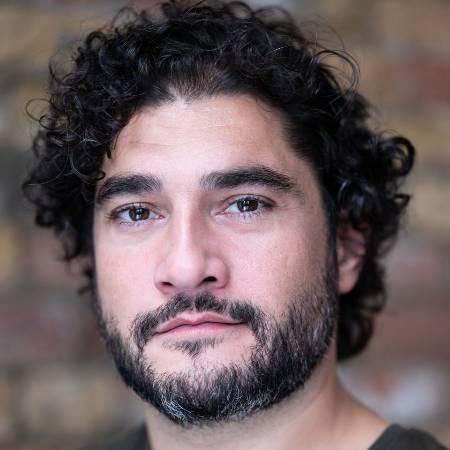 Ricky Shah - Knox
Originally from South Shields and born to a Pakastani father and Norwegian/English mother, Ricky didn't start acting until much later in life. Ricky initially trained in physical theatre at a LeCoq based school in Berlin then went on to train for an MA in acting at East 15 Drama School.

Ricky has mainly worked on immersive shows with the likes of Secret Cinema, has appeared in a host of adverts and earlier this year he filmed his first tv role for the Neil Gaiman series 'Anansi Boys' (Amazon).

Malcolm Shields - Jock
Credits include for TV recently 'Outlander' (Sony/Stars) and for film 'Undecliffe' (Parade Limited), 'I, Daniel Blake' (Sixteen Tyne Ltd) and 'Crying With Laughter' (Frisky Films). On stage Malcolm has worked extensively as both actor and movement director for Communicado, Lyceum Theatre Edinburgh and Citizens Theatre Glasgow to name but a few. His work at the National Theatre includes 'Peer Gynt' and he was in the original cast of 'Trainspotting' at Citizens Theatre, Traverse Theatre and Bush Theatre. Recently he performed the one man show 'Present' (Alphabetti Theatre) and was Movement Director for 'When The Boat Comes In' (The Customs House).
Jack McNamara - Director
Jack is Artistic Director of Live Theatre in Newcastle and his first Live production was 'We Are The Best!'. Previously he was Artistic Director of New Perspectives in Nottingham where productions included the multiple award-winning 'The Fishermen' (West End, Home Manchester, BBC RADIO 3), 'The Lovesong of Alfred J Hitchcock' (Off Broadway), 'The Boss of it All' (Soho Theatre, Office Nominated), 'Darkness, Darkness' (Nottingham Playhouse) and first national tours of plays by debbie tucker green and Athol Fugard among many others. A restless soul, he has made theatre for rural village halls to large concert halls , from podcast to vinyl, from WhatsApp to Zoom. He directed the epic audio book 'Voice of the Fire' by Alan Moore (Audible).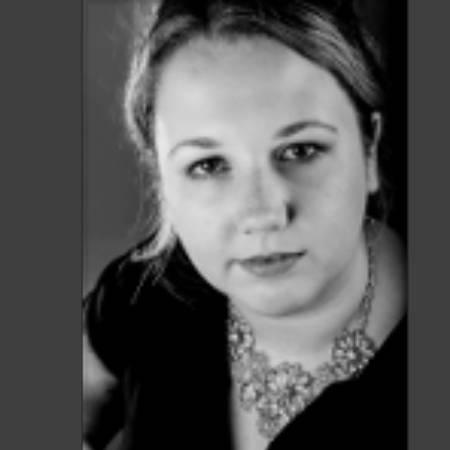 Bex Bowsher - Assistant Director
Bex is the RTYDS Assistant Director in Residence at Live and Northern Stage. Bex is dedicated to developing new voices and has worked with Graeae, BBC Writer's Room and theatre companies across the North East. She is the Chair of the Board of Unfolding Theatre, and is a playwright alongside her directing practice. Bex is dedicated to creating work that creates space for those who are typically othered by society.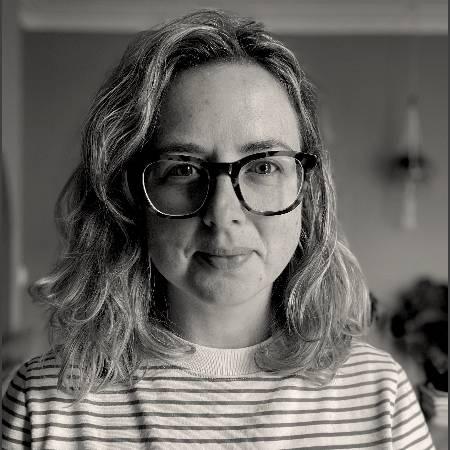 Verity Quinn - Set and costume designer
Verity is a set and costume designer for theatre, dance and exhibition.
Selected credits include: 'Baby Show', 'Seesaw', 'Laika', 'Septimus Bean', 'Once Upon A Christmas', 'When I Think About the World I Laugh For No Reason', 'Dora' (Unicorn Theatre); 'Ready Steady Go!', 'Chocolate Cake', 'The Borrowers', 'Under The Rainbow' (Polka Theatre); 'Victoria: A Royal Childhood' (Historic Royal Palaces); 'Muckers' (Caroline Horton & The Egg); 'Beasty Baby, Big Up!' (Theatre Rites); 'Lasagne', 'Sugar', 'Don't Forget The Birds' (Open Clasp); 'No Future' (Adam Welsh & Camden Peoples Theatre); 'Ballad of Maria Marten' (Eastern Angles); 'Nothing Happens Twice' (Little Soldier); 'The Forum', *untitled, 'Youthquake', 'What Once Was Ours' (Zest Theatre); 'The Tailor of Gloucester' (Salisbury Playhouse); 'How To Win Against History' (Young Vic & Aine Flanagan).

Ali Hunter - Lighting Designer
Ali is a Lighting Designer working across dance, theatre and opera. She trained at RADA and is the Young Associate Lighting Designer for Matthew Bourne's Romeo and Juliet. Ali regularly lights for London Contemporary Dance School. She is an Associate Tutor at RADA and is a mentor for Vital Stages at Studio 3 Arts.
Recent lighting design credits include:

Theatre: 'Beautiful Evil Things' (Ad Infinitum at The Tobacco Factory), 'Othello' and 'Brief Encounter' (The Watermill), 'Samskara' (The Yard Theatre), 'Red Pitch' (The Bush), 'Orlando' and 'The Marriage of Alice B Toklas' and 'Gertrude Stein' (Jermyn Street Theatre), 'Small Change' (Both Barrels and Clapham Omnibus), 'Sugar' (Open Clasp, BBC iPlayer), 'Don't Forget the Birds' and 'Rattlesnake' (Open Clasp at Live Theatre), 'Fix' (Pleasance), 'Cash Cow' (Hampstead Theatre).
Dance: 'Happyendingfication' (Yami Löfvenberg), 'Crabs in a Barrel' (Jamaal O'Driscoll), 'Inscribed in 'Me'' (Alethia Antonia), 'Happy Fathers' Day' (Dani Harris-Walters), 'Deuce' (Iona Brie).
Opera: 'A Kind Man' (New Palace Opera at Hoxton Hall), 'La Nonne Sanglante' (Gothic Opera at Hoxton Hall).
As Associate Lighting Designer: 'Lava' (The Bush), 'The Half God of Rainfall' (Kiln and Birmingham Rep), 'Hot Mess' (Candoco Dance).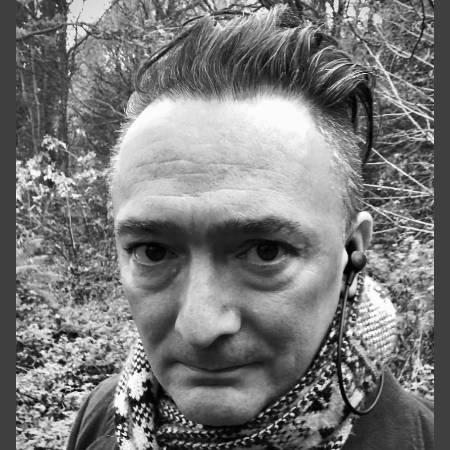 Adam P McCready - Sound Designer
Adam P McCready is a composer, sound designer and performer of neo-ambient electronic music. He has created sound designs and music scores for theatre, dance, radio/audio dramas, audiobooks, podcasts, film and installations for galleries and museums.
Theatre includes: 'Brighton Rock'; 'Noughts & Crosses' (Pilot Theatre) '71 Coltman Street'; 'The Beauty Queen of Leenane'; 'Abigail's Party' (Hull Truck); 'The Jungle Book'; 'We Should Definitely Have More Dancing' (Oldham Coliseum); 'Much Ado about Nothing' (1623); 'The Voice of the Fire'; 'The Great Almighty Gill'; 'trade'; 'The Fishermen' (New Perspectives).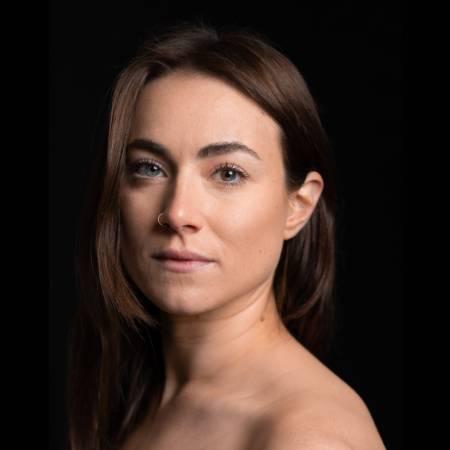 Alicia Meehan - Movement Director
Alicia Meehan is a Dance Artist, based in The North East, working as a Movement Director, Choreographer and Facilitator. Her training began in classical dance at Northern Ballet School. Alicia later progressed on to explore contemporary dance and choreography at Laban, gaining an MA in Creative Practise in 2013. Most recently Alicia has been awarded a DYCP Through Arts Council England to Develop her Movement Direction Practise. Her Movement Direction credits include: 'One Off', 'Redcoat', 'Brotherhood', 'Shine', 'We Are The Best!', 'W*nk Buddies', 'And She', 'The Ginger Bread Witch' & 'The Terminal Velocity of Snowflakes'. Alicia is delighted to be back working at Live theatre again this winter.