Adapted from the BENJAMIN MYERS novel by JANICE OKOH 
With additional material by PAUL ROBINSON 
Directed by PAUL ROBINSON  
"That distant stretch of sea where sky and water merge. It's called the offing." 
 
In a Britain slowly emerging from the horrors of the Second World War, 16-year-old Robert Appleyard sets out on an adventure - he leaves his Durham home to head South, where he hopes to find work.  
 
But he never gets there. On the clifftops at Robin Hood's Bay, a chance encounter with the bohemian and eccentric Dulcie Piper will change his path forever.  
Dulcie's world is a far cry from the one Robert left behind. She opens the door to the joys of art and literature, of good food and wine. But is this coastal bohemian escape as idyllic as it seems, and can Robert help her lay to rest the ghost that haunts her past? 
Paul Robinson directs this unforgettable story which captured the hearts and minds of many readers on its publication in 2019, when it was featured on the BBC Radio 2 Book Club. This new adaptation by award winning playwright Janice Okoh brings all the vibrant colour and warmth of Benjamin Myers' novel to life. 
Reviews
⭐️⭐️⭐️⭐️ 'Alluring and sharply witty...strong performances and lush design make for a compelling adaptation of Benjamin Myers' novel of unlikely friendship'
The Stage
'pitch-perfect performances...high production values and moving exploration of its characters' lived experiences.'
British Theatre Guide
⭐️⭐️⭐️1/2 'An entertaining evening, mixing laughter and tears and compellingly performed by a splendid cast'
The Reviews Hub
'Touching and absorbing'
Cultured North East
'funny, moving, poignant adaptation...The company of three are in perfect harmony in a piece that is beautiful, moving and evocative.'
The Scarborough News
⭐️⭐️⭐️⭐️⭐️'Watching the story unfold and watching these characters develop was mesmerising.  I felt every emotion...a great play and performance'
Fairy Powered Productions
'Realistic and totally magnetic performances...A hugely enjoyable production...Go see it!'
Number 9
'The play is an engrossing journey to a place of heart-warming connection.  It is full of life and full of love.  I can think of very few better ways to spend an evening.'
on: yorkshire magazine
⭐️⭐️⭐️⭐️⭐️ 'Fans of Ben Myers' gem The Offing can relax - Paul Robinson has taken the coming-of-age tale from page to stage, adapted by Janice Okoh, beautifully.'
The Yorkshire Post
The Offing Audience Feedback
Literary Reviews
'…an unexpectedly touching story of a friendship that conquers the barriers of age, class and gender.' 

THE GUARDIAN 
⭐⭐⭐⭐⭐'This quiet, lyrical novel confirms a powerful new voice.'

THE TIMES 
The Offing Creative Team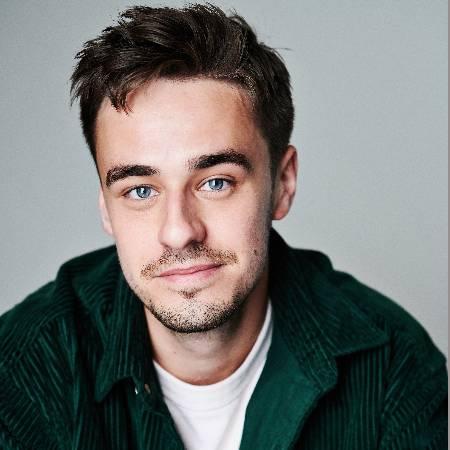 James Gladdon - actor Robert
James is an ArtsEd graduate, where he studied Acting for Film and TV for 3 years.
Credits include: Skeletons In Cullercoats (Live Theatre), The Hound of the Baskervilles (Northern Stage), Hamlet (Petersfield Shakespeare Festival), WORMTOWN (The Customs House), This Is (ArtsEd), The Futility of Hope (MBS)
Film: Benches (Selcouth Show)

He also co-runs a comedy sketch group called Selcouth Show who produce skits online. They filmed their first short film over the summer, the previously credited "Benches", due to release late 2021.

Cate Hamer - actor Dulcie
Theatre credits include: Eight Gigabytes of Hardcore Pornography (Orange Tree), Kindertransport (Nottingham Playhouse), Things I Know To Be True (Frantic Assembly/Lyric Hammersmith), House and Garden (Watermill Theatre), The National Joke, Just So Stories (Stephen Joseph Theatre), Suddenly Last Summer, Abigail's Party, Enlightenment (Theatre by the Lake), A Christmas Carol (Glasgow Citizens), A Bed Amongst the Lentils (West Yorkshire Playhouse), Crime and Punishment (Glasgow Citizens), The Heretic (Manchester Library Theatre), Way Upstream, The Country (Salisbury Playhouse), Arcadia (Manchester Library Theatre), Brighton Beach Memoirs (Watford Palace), A Midsummer Night's Dream (Shakespeare's Globe Tour), Rock 'n' Roll (Manchester Library Theatre), The Conservatory (Old Red Lion), The Swing of Things (Stephen Joseph Theatre), Indian Ink (Salisbury Playhouse), Scenes From An Execution (Hackney Empire Studio), The Beauty Queen of Leenane (Watford Palace), Larkin With Woman, Beyond Belief: Shipman Enquiry (Manchester Library Theatre), A Conversation, Across Oka, Rafts and Dreams (Royal Exchange Studio), Dona Rosita, The Tower, Volpone (Almeida), Machinal (National Theatre), The Love of the Nightingale, Mary & Lizzie, The Tempest (RSC).


Television: Eastenders, Holby City, The Town, Doctors, The Bill, Coronation Street, When I'm 64, Casualty, Inspector Lynley, Without Motive.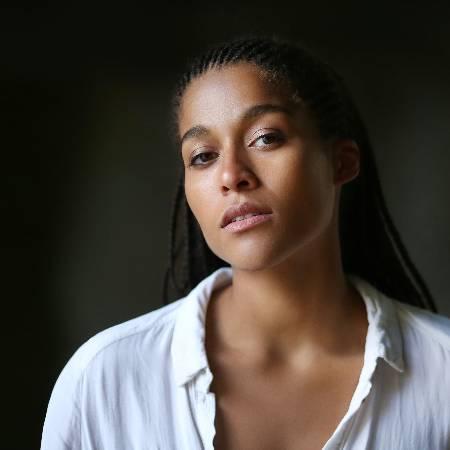 Ingvild Lakou - actor Romy
Ingvild Lakou is an actress from Norway. She trained acting at Guildford School of Acting for 3 years. Some of her previous stage work includes A Midsummer Night's Dream (directed by Ricky Dukes) where she appeared as Hippolyta/Titania at Greenwich Theatre and Here She Is at Theatre Peckham (Catherine Lord). Ingvild has also made several television appearances in Raised by Wolves (HBO Max), The Tempest (Cbeebies), Father Brown (BBC One) and Sister Boniface (BritBox America).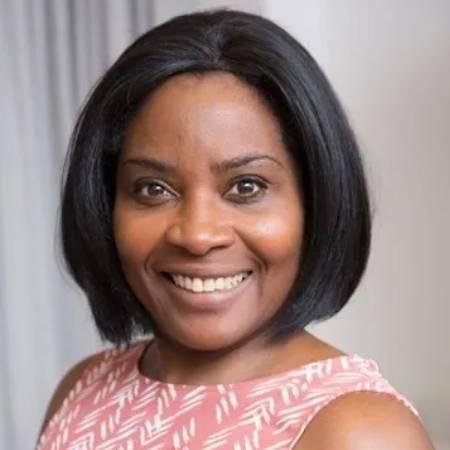 Janice Okoh - Playwright
Janice Okoh is a multi award-winning playwright. Plays include: Egusi Soup, produced in 2012 and 2014. Three Birds, produced in 2013. The Gift, produced in 2020. All have toured nationally. Janice won the Bruntwood Prize in 2011 and has been shortlisted for the Alfred Fagon Award and The Verity Bargate Award. She has been a finalist for the Susan Smith Blackburn Award and the recipient of a Channel Four Playwriting Bursary. Janice is an accomplished radio dramatist, winning the Most Outstanding Achievement Award at the BBC Audio Drama Awards (2019) for her part in the adaptation of all six of Maya Angelou's biographies and the award for Best Drama Production at the BBC Radio and Music Awards (2020) for her original drama Red Earth, Red Sky. Janice also writes for television and has several projects in development.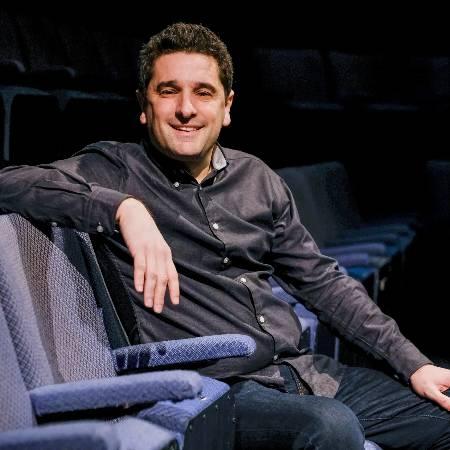 Paul Robinson - Director
Paul is Artistic Director of the SJT for whom he has directed Pinocchio, The Rise and Fall of Little Voice, Goth Weekend, A (Scarborough) Christmas Carol, The 39 Steps, Build a Rocket (Holden Street Theatres Award), Alice in Wonderland, Stepping Out and The Snow Queen.

He trained as a director at The Bristol Old Vic Theatre School, then won a directing bursary at the Manchester Royal Exchange. He was selected to attend the National Theatre's Advanced Directors' Course and was then Staff Director at the NT for three years.

Paul was Joint Artistic Director of Theatre503 from 2007 to 2012. Credits for Theatre503 include: Salt Meets Wound, They Have Oak Trees in North Carolina (also Radio 4), The Lifesavers (TMA nominated), This Charming Man, Desolate Heaven and The Life of Stuff.

He has been twice nominated for Best Artistic Director at the Off West End Awards. His productions of And Then Come the Nightjars, A Handful of Stars and Land of Our Fathers garnered a total of 12 Off West End Award nominations, including Best Director.

Other credits include Breakfast with Mugabe (Bath Theatre Royal), The Swallowing Dark (Liverpool Everyman and Playhouse – TMA Award winner), the much-lauded My Mother Said I Never Should at St. James' Theatre (starring Maureen Lipman) and Honour at The Park Theatre, London (starring Henry Goodman and Imogen Stubbs).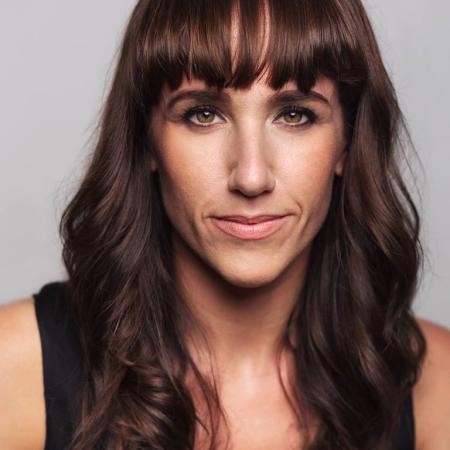 Gemma Payne - Movement Director
Gemma is a Choreographer and Movement Director working in theatre, opera, television and film. She trained at The Royal Ballet Upper School and Central School of Ballet.
Movement Director credits: Cat on a Hot Tin Roof (Leicester Curve/English Touring Theatre/Liverpool Everyman), The Windsor's Series 3 (Channel 4), Des Knaben Wunderhorn(RCM), Acis and Galatea (ENO), The Fateful Voyage R&D starring Alex Jennings.
Choreographer Collaborator/Staging: Pet Shop Boys - Monkey Business, live shows 2020BBC 1 The One Show & ITV NTAs. Waitress (Mountview), Return to the Forbidden Planet (Mountview).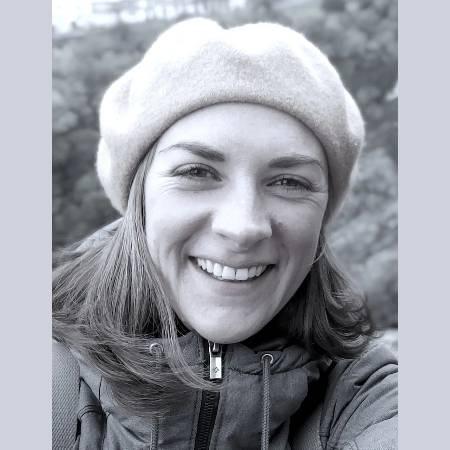 Helen Goddard - Designer
The Alchemist (RSC/Barbican) Dealer's Choice (Northampton Theatre Royal) Gas Light (Salisbury Playhouse), The Herd (The Bush), The Empty Quarter (Hampstead Theatre), Proof (Menier Chocolate Factory), A Dolls House, The Country Wife (Manchester Exchange), Werther (Scottish Opera), Steel Magnolias (David Ian Productions), Romeo and Juliet (Headlong), The Village Bike (Royal Court), Dublin Carol (Donmar / Trafalgar Studio Season), Dream Story, Lulu (The Gate Theatre), The Years Between (Northampton Theatre Royal), Let There be Love (Tricycle Theatre, Public Property, Lovely and Misfit (Trafalgar Studios) Comedians, Danny the Champion of the World, Looking for Buddy (Bolton Octagon), GBS, Lifesavers (Theatre 503), Knives in Hens (Bath Theatre Royal) James and the Giant Peach, The Siren's Call, Mira Mira, Mickey Salberg's Crystal Ballroom Dance Band (Watermill Theatre).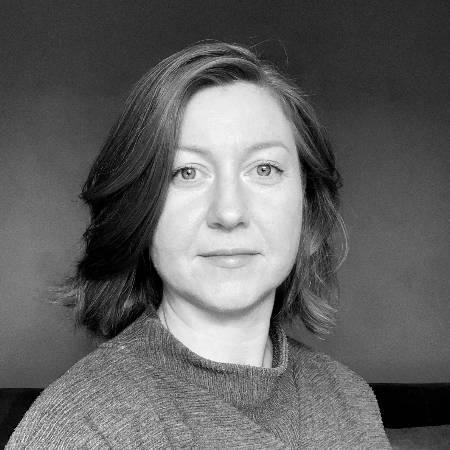 Sally Ferguson - Lighting Design
Theatre includes: Two (New Vic Theatre), Pippi Longstocking (Royal & Derngate), The Last King Of Scotland (Sheffield Crucible), The Importance of Being Earnest (Watermill Theatre), Strange Fruit, An Adventure (Bush Theatre), Snow White (The Wrong Crowd), End of the Pier,Honour, Building the Wall (Park Theatre), Carmen the Gypsy (Arcola Theatre), To See The Invisible (Aldeburgh Festival), Again (Trafalgar Studios), Richard III(Perth Theatre), 31 Hours (Bunker Theatre), Aladdin, Shiver (Watford Palace Theatre), Educating Rita (Queen's Theatre Hornchurch), While We're Here(Farnham Maltings), Sweet Charity (Manchester Royal Exchange), Jess and Jo Forever (Orange Tree Theatre/Farnham Maltings), We Wait in Joyful Hope, And Then Come The Nightjars (Theatre 503), Big Fish (Arts Ed Studio Theatre),The Sleeping Beauties (Sherman Cymru), As You Like It (Southwark Playhouse).

Ana Silvera - Composer and Sound Designer
Ana Silvera is a London-born singer-songwriter and multi-instrumentalist whose folk and bluegrass-tinged tunes are lyrical, intimate and emotive, works of 'magical story-telling' (The Guardian).

As a composer she's been commissioned to write original work for Royal Ballet, BBC Radio 3, Concerto Caledonia and Estonian Television Choir, among others, winning plaudits from press and radio including Artsdesk, BBC Radio 6, SWR Radiophon and NDR. Her new album, 'Fabulist', a collaboration with award-winning producer Gerry Diver, will be released in April 2022.