A Live Theatre Production
Written by D.C. Jackson
Directed by Max Roberts
Designed by Alison Ashton
Illustrations by Ben Holland
Starring Amy McAllister, Bryony Corrigan and Brian Lonsdale
Where do you meet people? Where are people meeting each other? Pubs? The Gym? Tinder? **** Off.
Tom's got a new job and zero love life. But after getting together on a Friday night drink with Amy from the office they start a whirlwind romance more like a category 5 hurricane.
As true love and calamity collide, can these two escape the memory of past relationship disaster? And can two lonely hearts finally make a match?
Live Theatre's production of this award winning play from writer D.C. Jackson (who also wrote for Channel4 series Fresh Meat) has been specially adapted and updated for the North East following its successful premiere at the Edinburgh Festival Fringe in 2010, where it won a Fringe First, and is directed by Emeritus Artistic Director Max Roberts.
Following three thirty somethings, this laugh out loud comedy shows that there's two sides to every story, especially when your romantic history is 'as complicated' as Tom and Amy's. 
Press Reviews
'Brilliantly funny... refreshingly honest...fizzes with energy'  ★★★★ The Stage
'firecracker of a play… this earthy reflection of now - a 21st Tyneside.' The Journal
'Fresh, funny and frank.' The Chronicle
'sharp, cool and very, very funny' The Northern Echo
'I haven't laughed so much in a theatre in a long time. And that is the absolute truth...you really should go and see it.' British Theatre Guide
'Rich, ingenious and completely hilarious.'  NARC
'Fast paced, well observed writing and a great cast combine for a great night at the theatre' ★★★★½  North East Theatre Guide
'memorable one-liners...very funny' ★★★★ Once Upon A Tyne
'Overall one of the best theatre plays I've seen in a long while, thoroughly believable and true to life...highly recommended.'
Spike Mike is Breaking  a Leg blog
'A hilarious production, full of energy, which hits the spot on all counts.' North East Theatre
'Spiced with hilarious observational detail…a comedy of bad manners and embarrassments.' ★★★★ The Guardian
Audience Feedback on Twitter
Check out some of the great audience feedback for the play on Twitter in a slideshow here
Audience Feedback
'Loved it! Great script, direction and performances! And will only get better! Best thing for quite a while, and we've seen some good stuff here!'
 

'Brilliant production. Excellently performed. Very relatable and insightful writing. Loved it.'
 

'Absolutely fantastic. I was captivated the entire way through and laughed non stop.'
Workers on Stage, Past, Present & Future - Post Show Talk Audio
Live Theatre's new Artistic Director, Joe Douglas and Emeritus Artistic Director, Max Roberts discuss workers on stage and work culture past, present and future, chaired by Creative Producer, Graeme Thompson in a talk to mark International Workers Day.
May contain strong language.
Recorded Tuesday 8 May 2018.
Women and Laughter - Post Show Talk audio
Writer, actor and poet Tracy Gillman chairs a discussion with guests including Actor Bryony Corrigan who plays Amy in My Romantic History looking at women and comedy on the stage.
Includes discussion of an adult nature and strong language.
Recorded Saturday 5 May 2018.
Meet The Cast Post Show Talk Audio
Please note this contains strong language.
Cast & Creative Team
D.C. Jackson - Writer
D.C. Jackson's plays include The Wall (Tron Theatre/Borderline 2008) , The Ducky & The Chooky Brae (Borderline 2009, 2010), Marriage of Figaro (Lyceum 2012), Threeway (Invisible Dot 2013), and Kill Johnny Glendenning (Lyceum 2014).

His television credits include Fresh Meat (C4), Cuffs (BBC1), Stan Lee's Lucky Man (Sky 1) and Loaded (C4).
Max Roberts - Director
Max is the Emeritus Artistic Director and a founding member of Live Theatre. Over the years Max has worked with some of the country's finest playwrights, all with strong connections to the North East region including C.P. Taylor, Tom Hadaway, Alan Plater, Julia Darling, Pater Straughan, Lee Hall, Michael Chaplin, David Almond, Shelagh Stephenson and Patrick Marber.

Max's recent productions for the company include The Red Lion, which premiered at Live Theatre before transferring to London's West End, and was nominated for an Olivier Award 2018 for Outstanding Achievement in an Affiliate Theatre, Harriet Martineau Dreams of Dancing by Shelagh Stephenson, The Savage by David Almond adapted from his novel, and Wet House by Paddy Campbell which won a host of Journal Culture Awards including Best Production, and transferred to London's Soho Theatre.

In 2014 Max was awarded an honorary doctorate of letters from Northumbria University as an acknowledgment of his work in theatre and in 2016 he was given a professorship at Sunderland University. In 2011 Max received the Journal Culture Award's Special Contribution Award which was given to honour his achievements in bringing national and international recognition to the work of Live Theatre.

Alison Ashton - Designer
Alison gained a 1st class degree in theatre design and has since designed a wide range of productions for numerous theatre companies throughout the country. After learning her trade at the Birmingham Rep, RSC, Young Vic and Half Moon, London she was Associate Designer at the Royal Theatre Northampton where one of her favourite designs was for the lavish restoration comedy The Way of the World.

Since moving to Newcastle she has designed for Open Clasp Theatre Co. and Theatre sans Frontiers.

Alison has created artwork and installations for Centrica and Newcastle Building Society and since she made the Storytelling Chair for Seven Stories has produced many more for schools, libraries, theatres and Durham Cathedral.

Last year she designed Freedom on the Tyne alongside director Tim Supple, a large scale community project which culminated in a procession through the city and a performance on the Tyne Bridge.

Alison designed The Savage and Harriet Martineau Dreams of Dancing at Live Theatre and is delighted to be designing My Romantic History.

Ben Holland - Illustrations
Ben Holland is a pen & ink illustrator from Newcastle upon Tyne. His hand drawn artwork, released under the moniker Low Moon Over High Town, concentrates on the region's less heralded architectural wonders, from the pub to the local barber shop. His work has been exhibited extensively in the very venues he draws, as well as on-stage at the Tyne Theatre & Opera House for his 2015 exhibition, Freeze Frame, featuring eight drawings of Newcastle's old cinema buildings.
Lucy Jenkins CDG and Sooki McShane CDG - Casting
For Live Theatre casting includes The Red Lion, Harriet Martineau Dreams of Dancing, The Savage, What Falls Apart, A Walk On Part, Flying into Daylight, Tyne, and Wet House.

West End casting includes The Play That Goes Wrong, Comedy About a Bank Robbery, Kite Runner, Bomber's Moon and War Horse (all also on Tour)
Other casting credits include The Last Ship, Frankie and Johnny (Northern Stage), Jekyll & Hyde (Tour), Railway Children (Tour), Home Truths (Cardboard Citizens) Damned United (Red Ladder), Alice in Winterland (Rose) and Short History of Tractors in Ukrainian (Hull Truck).
Film credits include Transience, For Love or Money, Widow's Walk and Comedian's Guide to Survival.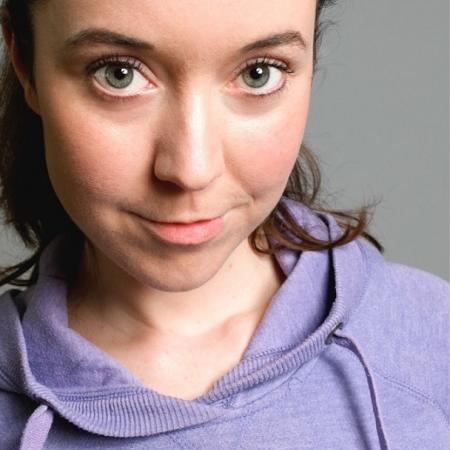 Amy McAllister - Actor
Amy trained at the Guildhall School of Music and Drama.

Amy has previously appeared in Harriet Martineau Dreams of Dancing, A Northern Odyssey and White Rabbit Red Rabbit at Live Theatre. Her other theatre credits include one-person show Scorch (Soho Theatre and International Tour) for which she won the Summerhall Best Actor Award, Hecuba (RSC), Forever Yours, Mary Lou (Theatre Royal Bath), Shadow of a Gunman (Abbey/Lyric Theatre) and Sons Without Fathers (Arcola)

Her television and film credits include Witless (BBC3), Philomena (Pathe/BBC/Canal+), The Great Fire (ITV) and Call The Midwife (BBC).

Amy is also a poet and her debut collection Are You As Single As That Cream? is published by Burning Eye.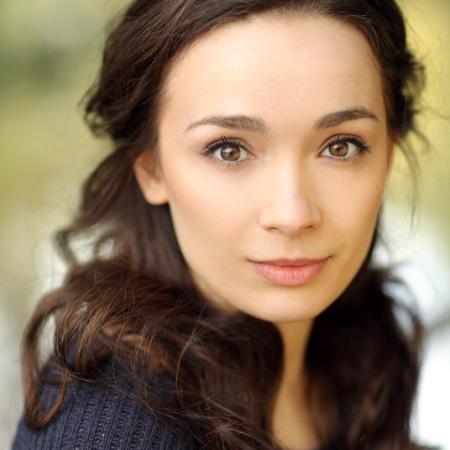 Bryony Corrigan - Actor
Bryony trained at LAMDA and is a member of Mischief Theatre Company.

Her theatre credits include Mischief Movie Night, (Arts Theatre), The Play That Goes Wrong (Broadway & West End), Peter Pan Goes Wrong (West End), How I Learned to Drive (Southwark Playhouse), Lights! Camera! Improvise! (West End/ Trafalgar Studios/Arcola Theatre/Edinburgh Fringe).

Her television credits include Good Omens (BBC), A Christmas Carol Goes Wrong (BBC), Peter Pan Goes Wrong (BBC), Inspector George Gently (Company Pictures), Holby City (BBC) and Downton Abbey (Carnival) and on radio Christmas Goes Wrong (BBC).

She has appeared in the short films Tiny Bible, Four-Sight and the video games: Squadron 42 (Cloud Imperium Games) and Dark Souls 3 (Bandai Namco Entertainment).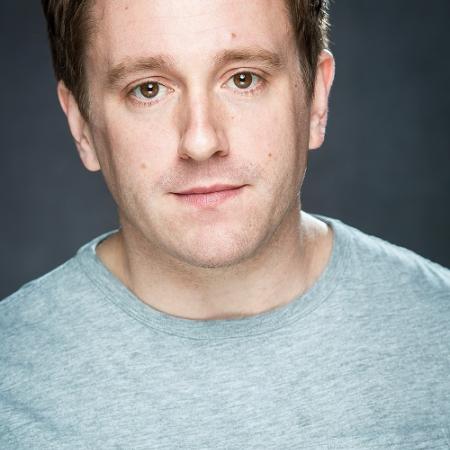 Brian Lonsdale - Actor
Brian trained at RADA.

Brian has previously appeared in The Pitmen Painters at Live Theatre, National Theatre and on Broadway New York. His other theatre credits include Othello at Tobacco Factory, Noises Off at Northern Stage, Martyr at Unicorn Theatre, War Horse in the West End and Bedroom Farce at West Yorkshire Playhouse.

His TV and film credits include Hustle and Doctors (both BBC), The Other Possibility (Pinball Films), Valiant (Vanguard Animation) and Goal (Sony Pictures).

His radio credits include The Pitmen Painters and Nowt to Look at (both on BBC Radio 3).