Written & Performed by Gary McNair
Directed by Joe Douglas
Music by Simon Liddell
I'm in love with a man from Dundee
Though he lived 100 years before me
His name was Sir William Topaz McGonagall
His life I will now attempt to chronicle.
A biography in 'almost rhyming verse' of the late Dundonian poet - Sir William Topaz McGonagall - the only way to honour the great Dundonian man who has come to be known as the 'World's Worst Poet'.
Expect a healthy dose of McNair's unique storytelling style as McGonagall, and the many other characters of his truly unique and fascinating story, are brought to the stage in a tragi-comedy, with music played live by Simon Liddell of Scottish Indie band Frightened Rabbit. 
 "a perfectly-pitched production"

The Scotsman
Cast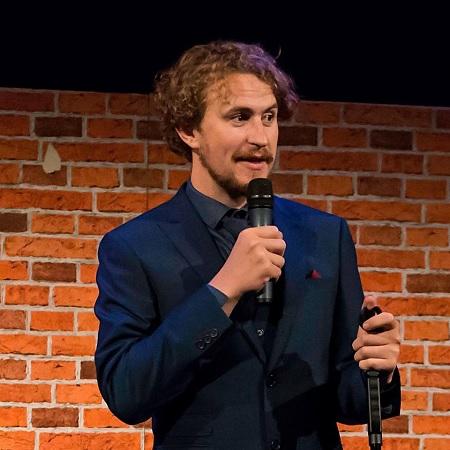 Gary McNair
Gary McNair is one of Scotland's inventive performers. He is Associate Artist at the Traverse in Edinburgh, Writer in Residence at the National Theatre of Scotland, and has sold out his last 7 shows at the Fringe, winning three Fringe First awards. He is under commission at the Tron in Glasgow and at Audible.com in New York.

His play Locker Room Talk was performed as a rehearsed reading at Live Theatre in April 2019.