Co-produced by Live Theatre and Stephen Joseph Theatre, Scarborough
Written by Ali Taylor
Directed by Paul Robinson
Designed by Helen Coyston
Lighting Design by Tigger Johnson
Sound Design by Paul Stear
"You can't be a Goth, Dad. Your name is Kenneth."
Anna wants her recently bereaved dad Ken to get out more. To meet people. To start dating again. Then Belinda comes along. She's a newly single singer in Belle Epoque, a Geordie Goth band, with her disgruntled teenage son Simon (a.k.a. "Bram") on keyboards. She's a disaster. For Anna.
Ken has had his head turned and his wardrobe will never be the same again. Worse for Anna, Belinda and Bram, arriving in a customised purple hearse, move in to rehearse for a gig at Goth Weekend in Whitby. In this hilarious and poignant comedy with music, Anna has to wrestle with her own dilemmas, decide whether to sabotage plans for the band, and Ken and Belinda's Goth happiness.  Can members of this new family have to learn to accept each other's identities and overcome more than just musical differences to live in harmony?Goth Weekend features Jessica Johnson, most recently seen in Key Change, and Live Theatre debuts by actors Sean McKenzie, Amy Trigg and Gurjeet Singh.
Goth Weekend Audience Feedback & Reviews
With just one week left to see Goth Weekend here's what audiences and reviewers have had to say so far.
The Reviews are in...
"Goth Weekend sees beige versus black in a riot of a night at Live Theatre."
The Journal
"A delightful frolic across the harbour with some likeable characters and a great cast."
North East Theatre Guide
"A thought-provoking and moving piece of theatre which is also great fun!"
British Theatre Guide
"refreshing, rich and relevant family play provides great humour and hubris"
Once Upon A Tyne
"A heartfelt and honest culture-clash comedy with impeccably thought-through and fleshed out characters."
NARC. magazine
"a canny comedy with a gentle tone that I thoroughly enjoyed"
The Blogging Goth
Goth Weekend - Goth Identity & Subcultures Post Show Talk
Listen to a panel discussion with Dr Claire Nally, Senior Lecturer in 20th Century English Literature and Tim Sinister, The Blogging Goth on Goth Identity and Subcultures following the performance of Goth Weekend.
Recorded on Thursday 19 October 2017
Goth Weekend - Meet the Cast Post Show Talk
Listen to the cast of Goth Weekend, Jessica Johnson, Sean McKenzie, Amy Trigg and Gurjeet Singh discuss bringing the play to the stage.
Recorded Tuesday 17 October 2017.
Goth Weekend Playlist
Enjoy some top tracks that writer Ali Taylor listened to when writing Goth Weekend.
Writer Ali Taylor talks about his inspiration for Goth Weekend
"I've always been hooked on the supernatural. When I was a kid every book I read had to have a vampire or werewolf in it. And it was the same with films. Me and my sister had a video shop at the end of our road and even though we were only about 11 and could barely see over the top of the counter, the man in AJ Video would lend us any 18 rated horror we took off the shelves..."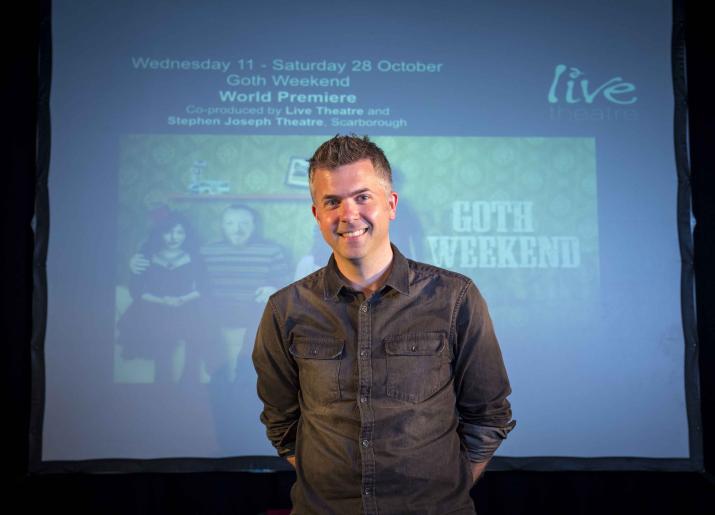 Meet the cast of Goth Weekend
Watch writer Ali Taylor talk about Goth Weekend
Cast and Creative Team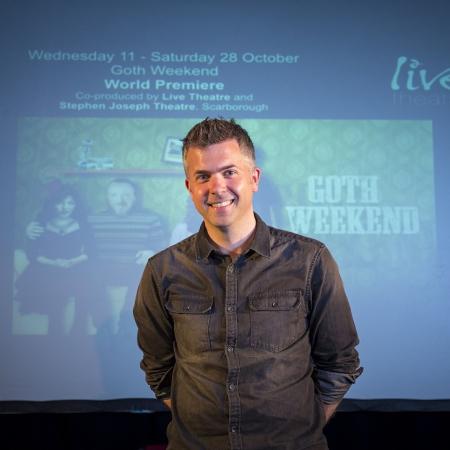 Writer - Ali Taylor
Ali is a playwright, screenwriter and teacher.

His plays include: Cathy (Cardboard Citizens, UK tour, Edinburgh Fringe); Conspiracy (RWCMD, Gate Theatre); Under My Skin (Pegasus Theatre, tour); Chill Yer Bones (Cardboard Citizens); Fault Lines (Hampstead Theatre); Sticks & Stones (Polka Theatre); Slick (National Youth Theatre); HIVE 9 (Islington Community Theatre); A Little Neck (Goat & Monkey); Cotton Wool (Theatre503, Berliner Festspiele) for which he won the eighteenth Meyer-Whitworth Award; Overspill (Soho Theatre), and The Machine Gunners (Polka Theatre) which was shortlisted for the Brian Way Award.

Radio plays include: Eight Feet High and Rising and Cinders for Radio 4's Afternoon Play.

His first TV script Pure Evil was developed during the 4Screenwriting programme at Channel 4.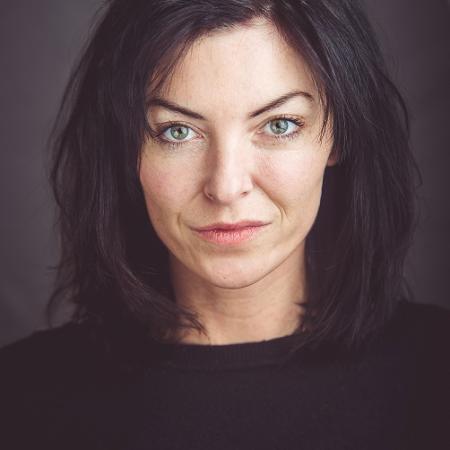 Actor - Jessica Johnson
Jessica has toured extensively with Open Clasp Theatre Company, working on a number of shows, most recently Key Change, at Live Theatre (also national tour, New York Theatre Workshop and Battersea Arts Centre).

Her theatre credits also include Educating Rita, The Fighting Bradfords (Gala Durham), Kings and Queens, Anti-Gravity (Live Theatre), The Rooms (Alphabetti Theatre), Frank Sumatra (Queen's Hall Arts Centre, Hexham) and Fifteen Streets (The Customs House).

Her television appearances include Girls' Club (Ipso Facto), Cuckoo and Hospital People (BBC), and Wire in the Blood and Coronation Street (ITV).

Her film roles include Almost Obsolete, GIRL and School for Seduction.

Jessica is also a punk poet and spoken word artist. She is the Artistic Director of Pink Lane Productions, producing poetry and cabaret events across the North East.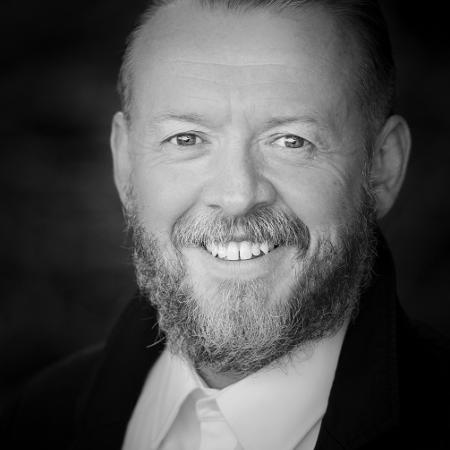 Actor - Sean McKenzie
Sean trained at RADA.

His theatre performances include The Rise and Fall of Little Voice (The Stephen Joseph Theatre) and Two Weeks with the Queen (The SJT and National Theatre), The Curious Incident of the Dog in the Night-Time (West End), Warhorse (UK, Dublin and South Africa), The Magistrate (National Theatre)), The Village Bike (Crucible Theatre), The Lady in the Van (UK No 1 Tour), The Glee Club (Hull Truck Theatre), Abigail's Party (Northcott Theatre) and On the Piste, The Wind in the Willows, Up n' Under (Derby Theatre).

His television roles include Emmerdale, Vera and Downton Abbey (ITV), Billionaire Boy, Birdsong, (BBC) and Shameless (Channel 4).

Sean's film appearances include Still Crazy, Vanity Fair, 24 Hour Party People, Go Now, Jude, Old New Borrowed Blue, Lucky Break, A Martial Kind of Men, Send Her Victorious and Girl Shaped Love Drug.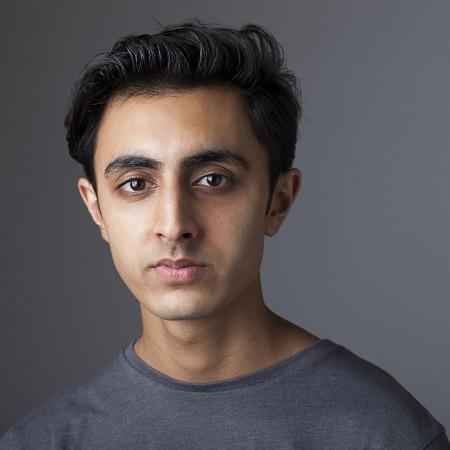 Actor - Gurjeet Singh
Gurjeet trained at the Manchester College and went on to join the Royal Exchange Theatre's young company as a performer and
leader.

He made his professional debut in Dara at the National Theatre in 2015. Other theatre credits include The Rise and Fall of Little Voice (The Stephen Joseph Theatre), Meat Pie, Sausage Roll (Oldham Coliseum), On Corporation Street (HOME, Manchester) and Punk Rock, Avenue Q, Grease and Romeo and Juliet (North West Theatre Arts
Company).

Television appearance includes Ackley Bridge (Channel 4), Three Girls (BBC) and Broken Biscuits (BBC).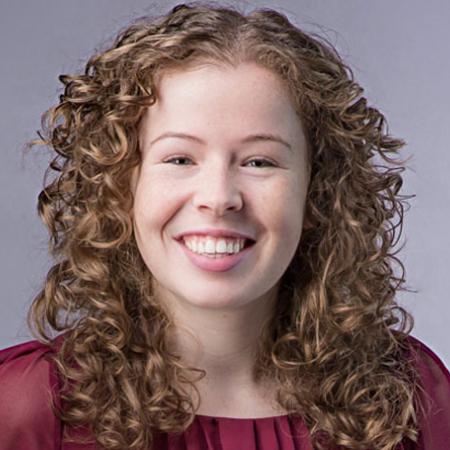 Actor - Amy Trigg
Amy trained at Mountview Academy of Theatre Arts.

Her theatre credits include The Who's Tommy (Tour) andThe Glass Menagerie (Nottingham Playhouse).

Her TV appearances include Doctors (BBC) and Stella (Tidy Production Limited).

She has taken part in many rehearsed readings and workshops including Stuck (Guilty Party Pictures), Teenage Dick (Bush Theatre) and Heidi (Nottingham Playhouse).

Amy is also a comedian (Colchester New Comedian of the Year 2016) and has trained in improvisation
with iO, The Second City, Hoopla and Improvable. She runs Essex based improv group 'Lady's Inconvenience'.
Max Roberts, Live Theatre's Artistic Director said:
"I am really looking forward to welcoming Goth Weekend by Ali Taylor, our co-production with The Stephen Joseph Theatre, to Live Theatre following it's hugely popular run in Scarborough.
It has been a real pleasure working with the SJT Artistic Director Paul Robinson and his creative team and I'm also delighted that writer Ali Taylor makes his Live Theatre debut. Paul has put together a wonderfully talented and diverse cast and created a funny, moving and at times bizarre world that allows Ali's humane, playful and ultimately uplifting family drama to unfold. Our audiences here at Live Theatre are in for a real treat''.