LAURELS AT LIVE
A LAURELS THEATRE, EASTLAKE PRODUCTIONS & HELENA DOUGHTY PRODUCTIONS presentation
Adapted & directed by JAMIE EASTLAKE
Performed by DEAN LOGAN, JACK ROBERTSON & BECKY CLAYBURN
GERRY & SEWELL
Antony Gormley's Angel looked down on the lads. 'She'll see us through, she'll help us. The guardian angel of f*****g toe rags.'
TWO LADS. ONE MISSION. BELTA.
Based on Jonathan Tulloch's The Season Ticket, adapted by Jamie Eastlake. Sewell and Gerry live in Gateshead. Theirs seems the perfect partnership. Sewell is physically strong, Gerry is small but crafty. Neither has attended school for a long time. Both are broke, and both love one thing, Newcastle United. An exciting adaptation featuring puppetry, live music and a purely belter tale of epic proportions.
Transferring after two sell out runs at Laurels, Whitley Bay. Making the production the first ever North East fringe theatre transfer in 50 years of Live Theatre.
Winner 'Best North East Fringe Production'
ChrisOnTheatre
'Engaging performances, sharp writing and smart design in an adaptation that balances darkness and laughter to great effect.'
THE STAGE
Reviews for production at Live Theatre - Nov 2023
⭐️⭐️⭐️⭐️⭐️'Eastlake's writing oscillates between the poetic rhythms chanted by the narrator, to the rich melody of the dialogue, to create a wonderful piece that is both artistic and raw combined, yet highly entertaining and humorous....comedy gold, with an underlying edge of dramatic realness'
THEATRE & TONIC
⭐️⭐️⭐️⭐️⭐️ 'There are laugh out loud moments and extremely poignant and tragic moments, which stun the audience into complete silence...You don't need to follow football or be a Geordie to appreciate and enjoy this play and I highly recommend this fantastic piece of theatre which closed to a standing ovation at Live Theatre.'
FAIRY POWERED PRODUCTIONS
'a visceral production that is full of energy and pathos, a show that triggers reactions from the audience at regular intervals. This is a quality piece of fine theatre...this is a wonderful play...Theatre has the power to be transformative - and this is one such production.  Highly Recommended.'
NORTH EAST THEATRE GUIDE
'This play is fantastic. It's now on its hat trick of runs and it certainly hit the back of the net. It's a show about friendship and ultimately hope. The kind of belief and hope that things will and can be better even if you can't see it...this show is going to be a huge success and don't think it'll be the last we see of Gerry and Sewell...Grab your ticket now and you won't be disappointed.'
IN NEWCASTLE
'Full of heart, brimming with laughs and tackling darkness too, Gerry and Sewell deserved its promotion.'
CULTURED NORTH EAST
Cast & Creative Team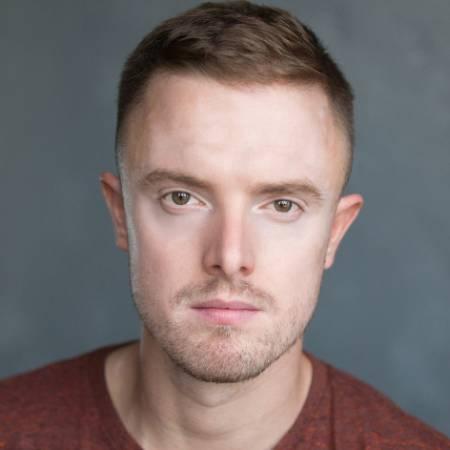 Dean Logan - Gerry
Dean was born and raised in Wallsend and has worked as a professional actor on stage, tv and radio since he was 16.
His theatre credits include: 'The Wind In The Willows' (NTC), 'Gerry & Sewell' (Laurels Theatre), 'How Did We Get To This Point' (Alphabetti Theatre), 'The Man & The Donkey' (Customs House); 'Death At Dawn' (Linskill Centre, Newcastle); 'No Border' (Theatre 503); 'Alf Ramsey Knew My Grandfather' (Theatre Royal Newcastle/Darlington Civic/Gala Theatre); Skellig (Bloomsbury Theatre, UK tour & New Victory Theater Broadway)
TV credits include: 'Coronation Street' (ITV), 'Doctors' (BBC), 'Boy Meets Girl' (BBC); 'Tracey Beaker Returns' (BBC) & 'Inspector George Gently' (BBC).
Radio/Voiceover credits include: 'Homefront; Tommies & The Ferryhill Philosophers' (all for BBC Radio4).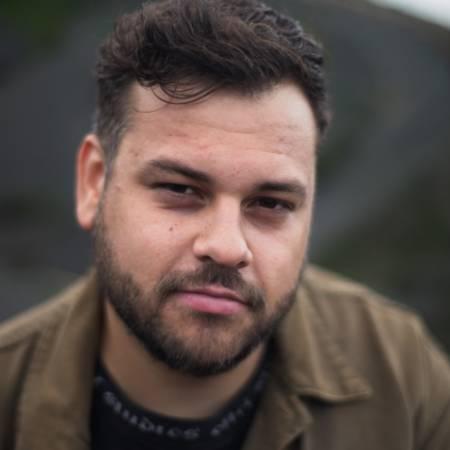 Jack Robertson - Sewell
Jack was born and raised on the coast of Newcastle in Whitley Bay. He started making student films before studying acting at Gateshead College. Since graduating, Jack has recently written and starred in his own BBC short 'Where It Ends' made with Tiger Aspect. He's also had roles on BBCs 'Hospital People', 'Danny & Mick' for CBBC and ITVs 'Inspector George Gently'. Jack has also created and performed in an ensemble sketch show, 'Metroland Comedy'. Gaining viral success on social media with three series on YouTube, the group have performed numerous sell-out runs at 'Laurels' in Whitley Bay. Also winning 'Best Comedy' at Sunderland Shorts Film Festival.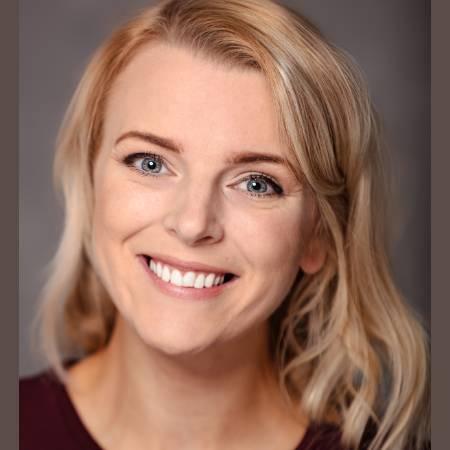 Becky Clayburn - Tyneside
Becky is a North East actor based in Newcastle. She returned to the stage in 2022 after a lengthy hiatus and was lucky enough to originate the role Tyneside in 'Gerry and Sewell' at Laurels Whitley Bay. She's absolutely buzzing for the opportunity to bring Tyneside back to life, bigger and bolshier at Live Theatre, with a cracking cast and production team!
Other credits include: 'Anti-christmas' (Laurels), 'Your Voice North East' (Live Theatre), 'Juggling' (Laurels), 'Ghosts of Metroland' (Live Theatre Elevator Festival) and most recently a sold out run of 'Error at the Big Market' at Durham Fringe Festival (Chaff Productions).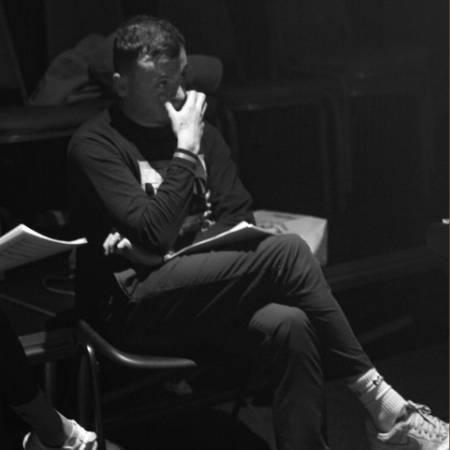 Jamie Eastlake - writer & director
Originally from Blyth, Jamie built his career down in the big smoke forming Theatre N16, a ground breaking small scale theatre that programmed over 300 new pieces of new work. He has produced nearly 100 pieces of work that have ranged across the UK and Europe including 'This is Not Culturally Significant' by Adam Scott Rowley at The Bunker Theatre, 'The Tailor-Made Man' by Claudio Macor at The White Bear Theatre which was nominated for 5 OffWestEnd Awards and 'Flesh & Bone' at Soho Theatre in 2018 which won an Olivier award.
On returning back to his beloved North East, Jamie founded Laurels Theatre in Whitley Bay that has grown from strength to strength in the two years since its formation focusing on telling stories from lower socio-economic voices and cemented in the region.
His directing credits include: 'Bottleneck' by Luke Barnes, (Old Red Lion Theatre). 'Your Ever Loving' Underbelly and 'Ghosts of Metroland' by Reece Connolly, (Live Theatre).
His writing credits include 'The Mountain Bluebird', The Courtyard Theatre, 'Monkeys Blood', Vault Festival & 'Harold and Keith discuss the potential takeover of Newcastle United over Zoom-An Opera' OperaVision.