Presented by The Six Twenty in association with Live Theatre 
Written by Nina Berry 
Directed by Melanie Rashbrooke 
Musical Direction by Chris Foley
Set Designed by Luke W. Robson
Production Management, Lighting and Sound by Craig Spence 
Starring Andrew Bleakley, Charlie Raine, Chris Foley and Alex Tahnée
Part gig. Part theatre. Fans is a powerful mix of new writing and raucous live music. 
Full of emotion, humour and musical pulse, it's a show for anyone who's ever loved music. 
Inspired by real music fan confessions and crammed full of classic hits and original tunes, this is a heart-warming tribute to music lovers written by Nina Berry (The Terminal Velocity of Snowflakes). With music played live on stage from Green Day to Madonna, and Beyonce to the Beatles, Fans is the latest show from The Six Twenty, the company behind hugely popular quiz sketch show Mixtape, and commissioned by Live Theatre following their residency as a Live Theatre Associate Company in 2017. 
Should be enjoyed at maximum volume!
Fans is supported using public funding from Arts Council England, Live Theatre and the Sunday for Sammy Trust and was originally created as part of the Bridging the Gap initiative. 
Fans at Live Theatre Trailer
Fans Cast & Creative Team
L - R, Andrew Bleakley, Nina Berry, Craig Spence, Melanie Rashbrooke, Chris Foley, Charlie Raine and Alex  Thanée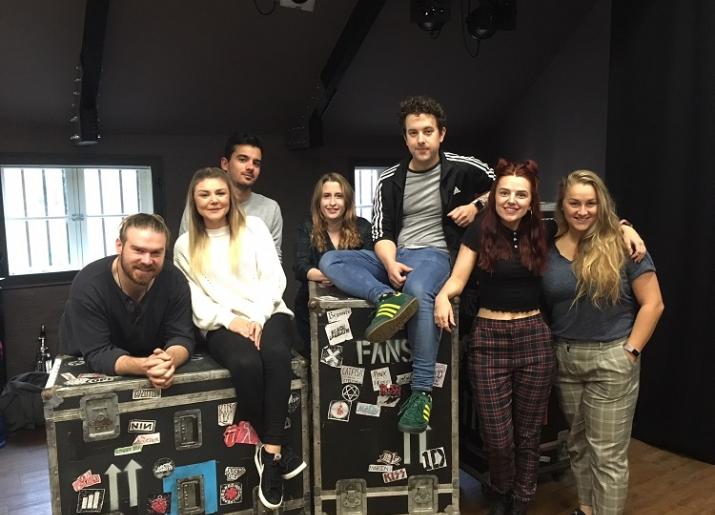 FANS Cast Biographies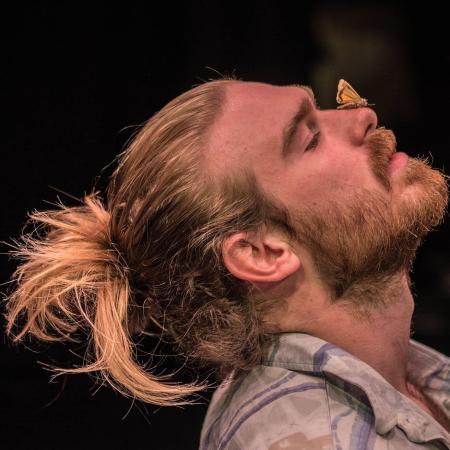 Andrew Bleakley
Actor Musician from Bangor, Northern Ireland - began his career recording and performing with a rock band before appearing as The Outcasts drummer, Colin Cowan, in the Bafta nominated 2012 feature film Good Vibrations, about the punk scene in 70s Belfast. He relocated to Newcastle, studying Theatre and Performance at Northumbria University from undergrad through postgrad (2012-2017) and since graduating has enjoyed roles in gig-style theatre, most recently; 'No Miracles Here' - The Letter Room, 'Alice in Wonderland' - Northern Stage.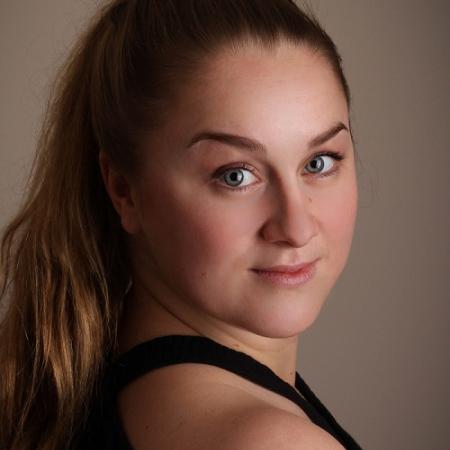 Alex Tahnée
Alex trained at RADA before studying Stage Combat at East 15. Theatre credits include: Alice in Wonderland, The Christmas Grump, The Man Who Thought The Moon Would Fall Out of the Sky, Taking Care of Baby (Northern Stage), No Miracles Here, Five Feet in Front, Bonenkai (The Letter Room), Pride and Prejudice, The Bard on Board, Our Country's Good, King John (RADA), Personal Development (Hexham Queen's Hall), The Next Train to Depart (The Six Twenty/Hexham Queen's Hall), Breakfast Hearts, Choirplay (The Six Twenty), Tom and Catherine, Sleeping Beauty (The Customs House). TV credits include: Boy Meets Girl, Byker Grove, Raven (BBC). Alex is also a founding member of The Letter Room theatre company.
Chris Foley
Chris graduated from Newcastle College in 2009 with a Degree in Contemporary Acting. He went on to perform in 'Peter Pan' and 'The Little Boy Who Lost The Morning' (both Northern Stage). He has also performed at Live Theatre ('10 Minutes To'and 'Write Stuff'), as well as with The Six Twenty ('Parklife' and comedy sketch show 'Mixtape').Musically, Chris has been writing and performing original material since 2007, his debut single 'No Love' in 2014 on Boomchang Records - winning Beat100.com's single of the week upon release. He then went on to co-found 'The Sandboys' - releasing 4 EP's and performing at The Cluny 2 supporting Janet Devlin, The Head of Steam supporting James Cottriall, Think Tank? and Tynemouth Food Festival. Chris is excited to get back to being Musical Director on Fans and touring the show.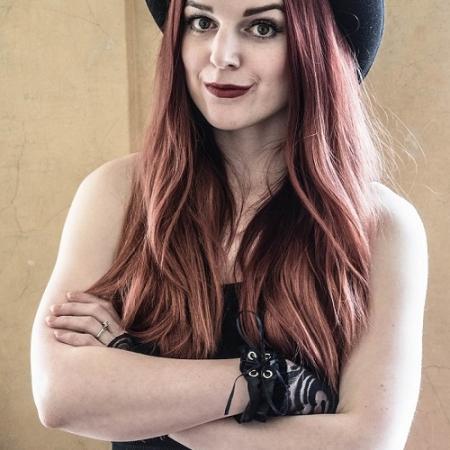 Charlie Raine
Charlie Raine is a northern actress based in London. She trained at Rose Bruford with a Masters in 'Theatre for Young Audiences'. Since graduating she has toured the UK with various family shows including 'Treasure Island' (LP Creatives) and 'In the Night Garden Live' (Minor Entertainment). Charlie is also a member of London gospel choir 'Enchorus' and has worked as a residential backing singer for The X Factor, Britain's Got Talent and The Voice UK. A highlight of her career has been performing in "Richard Thomas' Wrong Songs for Christmas' at National Theatre directed by Evan Ensign.
"Filled with heart-warming humour, poignant emotion, and an all-encompassing feel-good vibe. We're most definitely fans" 

NARC
Fans Tour
CAST, Doncaster Thu 1 Nov 
Canada Water Theatre, London Fri 2 Nov
N16, London Wed 7 & Thu 8 Nov 
The Peacock, Sunderland Fri 16 Nov