SHYBAIRN THEATRE PRESENT
BURNOUT
Written by NICOLE ACQUAH (she/her)
Directed by CAITLIN EVANS (she/her)
Performed by LEKHANI CHIRWA (she/her) & CHLOE WADE (she/her)
'Your bamboo toothbrush won't save us, you don't recycle it anyways!'
Amara meets Bridgette at a protest, one of those, 'hippy, green, save-the-planet' things. She's just popped out to grab some milk and now she's late - and there's a flood coming.
Bridgette's a committed activist. Amara's about to finish her GCSEs. Their town's been flooded. Again.
But how's getting arrested going to help anything? They can't afford to do that.
BURNOUT invites audiences to interact if they want at moments throughout the play. This could involve reading text, holding an object, or coming up on stage. You can join in if you want, or watch from your seat. 
BURNOUT is devised by ShyBairn Theatre (BREACH Theatre Associate Company 2021/2022), written by Nicole Acquah (Women's Playwriting Prize Shortlist 2022 for SANKOFA) and created with climate activists across the UK.
Kindly funded by Arts Council England with development supported by Live Theatre, artsdepot and New Diorama Broadgate.
BURNOUT TRAILER - FILMED BY TJMOV
Audience Feedback
"Made me think differently about privilege, climate justice & activism but also laugh so much I nearly spilled my beer"
"Was glorious, clever storytelling that was as funny as it was necessary.  Absolute winner 🔥"
"Great, thought-provoking, moving, funny, polished and heartfelt"
Creative Team
Nicole Acquah - Writer
Nicole is a Writer, Actor and Educator.
Her show SANKOFA was shortlisted for the Women's Playwriting Prize in 2022. Nicole is a part of The Bush Theatre's Emerging Writers Group.

Nicole's work for theatre is extensive, including her own semi-autobiographical show For a Black Girl (Vault Festival 2017, The Curve Slough, Camden People's Theatre).

In 2019, she was seed commissioned by Nouveau Riche Theatre Company, to write a new show called Caste-ing which was developed by and performed at The Barbican.

Nicole has taught Playwriting at Royal Holloway University and is a resident playwright and visiting lecturer at The Royal Central School of Speech & Drama (RCSSD). Nicole has been commissioned by RCSSD to write several plays for MA Advanced Theatre Practice, including Infomania (also selected for The Miniaturist's new writing night) and Ophelia. Her work has been recommended by Lyn Gardner on Stagedoor, and she is a staff writer for Whatsonstage.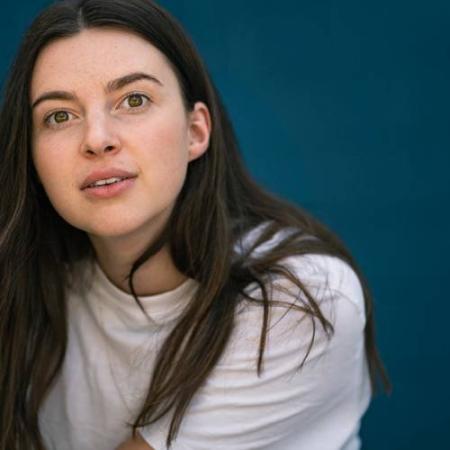 Caitlin Evans - Director
Caitlin is a Director and Theatre Maker from Newcastle, making collaborative theatre that is politically and socially driven.

She graduated from The MFA Advanced Theatre Practice at The Royal Central School of Speech & Drama with a Distinction.

Caitlin founded SHYBAIRN in her final year, mentored by Abbi Greenland (RASHDASH) and Billy Barrett (BREACH Theatre).

She is Assistant Producer at Dante or Die.
Lekhani Chirwa - Actor
Lekhani is an actor-writer from Cumbria and based in Manchester. She is a queer, working class and nuerodivergent woman. Lekhani trained at London South Bank University and Identity Drama School. She is also a member of Anti-Racist Cumbria.

Chloe Wade - Actor
Chloe Wade is an actor, writer and proud northerner from Huddersfield, West Yorkshire. She trained at The International School of Screen Acting and is an alumna of WoLab's Actor-Writer course. Chloe's passions include female driven narratives, stories that give a voice to the voiceless and work that utilises humour to explore serious issues. Chloe is the reigning champion at Birmingham Rep Theatre's Monologue Slam with her self-penned comedy piece 'May I Take Your Order,' and has just completed her new play As SHE Likes It, inspired by the story of #MeToo pioneer Patricia Douglas, which is currently being developed for a 2024 tour.
Post Show Discussion Participants
Post Show Discussion Participants
The Post Show Discussion participants are: Director Caitlin Evans, Performers Lekhani Chirwa & Chloe Wade, Shabnam Anam, Ellen Clarke & Kate Mukungu.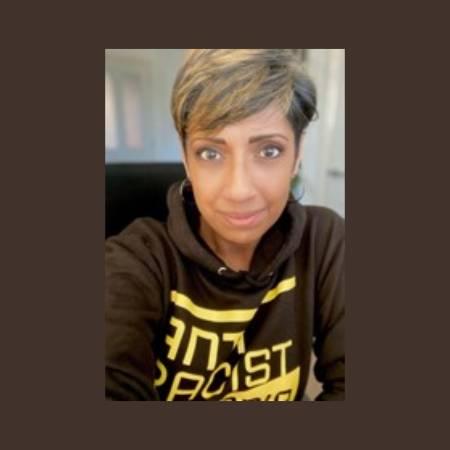 Shabnam Anam, Education Officer, Anti Racist Cumbria
Shabnam is a lecturer in Teacher Education at Leeds Beckett University where her specialist areas are, Race, Gender and Inclusion. She is a coach for the Centre for Race, Education and Decoloniality, supporting schools across the country in achieving their Antiracist School Award. Shabnam is a member of Disability Ed UK and a founder member of BAME Ed Northwest. She identifies as Autistic and has ADHD.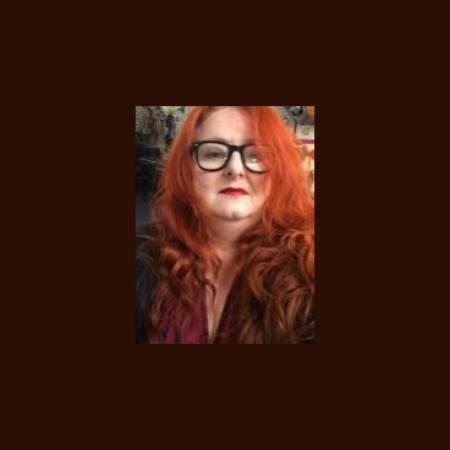 Ellen Clarke, primary school teacher and National Education Union workplace representative
Ellen Murphy-Clarke was raised on a council estate in Hexham and the granddaughter of a Jarrow Marcher. She's worked as a teacher in Newcastle Primary Schools for 30 years and been an NEU rep for 30 years also. She's a proud advocate of disability rights in the workplace with lived experience as an autistic adhd woman. Ellen is also a singer and musician and sings with The Chorus of the Royal Northern Sinfonia.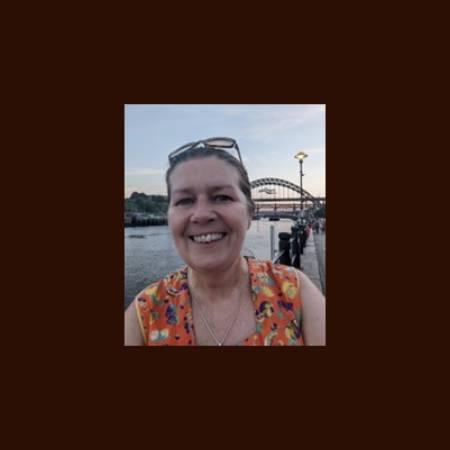 Kate Mukungu, CEO Riverside Community Health Project
Kate has been involved in activism at various points over the last 35 years, usually in supporting rather than highly visible roles. She has been particularly active on the issues of peace and reconciliation, violence against women and girls, and sexual and reproductive rights. Kate has also recently completed a doctorate on women's activism, which reinforced for her how strong relationships between women activists help them withstand the backlash they face.