A Live Theatre, Tamasha and Kiln Theatre co-production
Written by Ishy Din
Director Pooja Ghai
Designer Rosa Maggiora
Lighting Designer David Plater
Composer & Sound Designer Arun Ghosh
Dramaturg Lin Coghlan
Casting Director Polly Jerrold
Costume Supervisor Sydney Florence
Voice & Dialect Coach Edda Sharpe
Fight Director Lisa Connell
Assistant Director Heather Carroll 
Forget friendship! This is business.
In a scruffy minicab office, Mansha decides it's time to create his own destiny and offers to buy the business from his lifelong friend Raf. As the realities of the state of the company slowly unravel, these two best friends must confront the difficulties of going into business with those closest to them.
Set in the North of England in the aftermath of Margaret Thatcher's death, Approaching Empty is a compelling drama by award-winning playwright Ishy Din (Snookered, Best New Play at Manchester Theatre Awards), which lays bare the everyday struggles of a post-industrial generation of British men. 
Reviews
'a timely tale which pitches decency against cut-throat capitalism and wonders where we go from here' Only In Newcastle 
'at times it reminded me of Chekhov…(the) self-destructive nature of close-knit families and friends. Here the setting is not a small estate far from Moscow, but a small taxi firm in an unnamed northern town…(The play) marks an important new generation of theatre works and a coming of age. British Theatre Guide
'Sameena is a tough cookie and one source of the black comedy which makes Ishy Din's play so entertaining…. real life, with all its setbacks, conflicts and disappointments, is the stuff that fuelled Approaching Empty.'
Dave Whetstone, Former Arts Editor of the Journal
'compelling comedy-drama... paints a persuasive picture of friendships torn apart by cutthroat capitalistic individualism.' Narc magazine
⭐⭐⭐⭐ 'engaging new play...strongly-performed portrait of post-Thatcher Britain'
The Stage
⭐⭐⭐⭐ 'An entertaining, well-crafted drama'
BritishTheatre.com
⭐⭐⭐⭐ 'Proceedings were absorbing to watch'
LondonTheatre1.com
⭐⭐⭐'Din is a man to follow'
What's On Stage
⭐⭐⭐ 'An interesting insight into a profession we think we know so much about'
Broadway World
'Din anchors his debates so firmly in character'
Exeunt Magazine
Audience Vox Pops at Live Theatre
Find out what audiences at Live Theatre thought about Approaching Empty.
Ishy Din, Meet the Writer Post Show Talk
Writer of Approaching Empty, Ishy Din started writing whilst working as a cabby in Middlesbrough. His first play John Barnes Saved My Life was selected for BBC Radio 5 Live, and he has gone on to write more plays, and for Channel 4's Ackley Bridge.
Listen to his story and advice for aspiring playwrights in this Meet the Writer Talk (recorded at live at Live Theatre on Sat 9 Feb).
Creative Team
Ishy Din, Writer
Ishy's first radio play was John Barnes Saved My Life for BBC Radio 5 Live. Radio credits since include Life's Like That and Parking and Pakoras. His play Snookered was produced by Tamasha in 2012 and toured to the Traverse Edinburgh and a four-week run at the Bush Theatre, London. Ishy was the 2012 Pearson Writer in Residence at the Manchester Royal Exchange, and in 2013 Snookered won Best New Play at the Manchester Theatre Awards. In the same year, he wrote short film Perfume for Eclipse Theatre's 10 x 10 online project. In 2013, Ishy's half hour standalone comedy drama Doughnuts was broadcast on C4 as part of its Coming Up season, and short film Our Lad was produced, directed by Rachna Suri, which was selected for multiple international festivals. In 2014, Ishy's monologue for Company TSU played in a double bill called Beats North at Edinburgh Festival Fringe and on tour, and he took part in the Bush/Kudos new writing scheme.

In 2016/2017, Ishy wrote on C4 series Ackley Bridge, eps in series 1 & 2 and took part in the prestigious Media XChange Advanced Writing For Television Drama Programme.  In 2016, his play Wipers, a Leicester Curve/Watford Palace/Belgrade, Coventry co-production toured to those three theatres. In 2015/16 Ishy developed Midnight Dreams, an original drama pilot under the BBC TV Drama Writers Programme.  Other original projects in development include feature film, Fraud, through Gurinder Chadha's company Bend It Networks and Paak United, with producer Paul Kewley, both projects development funded by Creative England. In 2018 Taxi Tales, produced by Tamasha, was broadcast on BBC2 as part of BBC LIVE, (BAC/ACE/BBC) live theatre broadcast.
Pooja Ghai Director
Theatre credits include: Hobsons Choice (Royal Exchange); Lions and Tigers (Shakespeare's Globe, Wanamaker); Blue Stockings (East 15); Rapunzel, Counting Stars, The House of In Between (Theatre Royal Stratford East); The Empress (Embassy Theatre); The Accordion Shop (Leicester Curve / Warwick Arts Centre); As You Like It (Ellen Terry Theatre); 13 (Corbett Theatre); The Difference (Rich Mix / Soho Theatre); Bobby & Gina (Pavilion); Female of the Species (Global Café); Top Girls (Edinburgh Fringe Festival); Metamorphosis (Burton-Taylor Theatre / Edinburgh Fringe Festival); Getting On (Burton-Taylor Theatre Studio). Dance credits include (as dramaturg for Wayne Parsons): Meeting (The Place); Vestige (Wilton's Music Hall / UK tour).

Rosa Maggiora, Designer
Her Theatre credits include: Lions & Tigers (The Sam Wanamaker, London); Nina, A story about me & Nina Simone (Young Vic, Traverse, Edinburgh Festival, Unity Theatre Liverpool, Rikstearten, Stadstearten Stockholm & Swedish Tour, regional UK tour); The Bubbly Black Girl Sheds Her Chameleon Skin (Theatre Royal Stratford East, Belgrade Theatre Coventry); The Wiz (Birmingham Rep, West Yorkshire Playhouse); A Midsummer Night's
Dream (Almeida Theatre, Edinburgh Festival); Freeoutgoing (Royal Court, Edinburgh Festival); The Penelopiad (RSC, National Arts Theatre, Canada); Anansi & the Magic Mirror (Hackney Empire); Mother Courage (Nottingham Playhouse, Hackney Empire, regional tour); Everyman (RSC, USA tour); A River Sutra (Three Mills Island Studios); Shakuntala (Gate Theatre); Making the Future (Oxford Stage Company, Young Vic); Easter (RSC, Barbican); No Boys Cricket Club, Party Girls (Theatre Royal Stratford East); Happy Days (Citizens Theatre Glasgow). For Tricycle THeatre: Starstruck, Not Black & White, Women Power & Politics, Stones In His Pockets. Dance and opera includes: Awakening, Another America, Fire (Sadlers Wells).

Arun Ghosh, Composer & Sound Designer
Arun Ghosh is a British Asian clarinettist, composer and multi-instrumentalist. He has released four albums: Northern Namaste, Primal Odyssey, A South Asian Suite, and But Where Are You Really From? A renowned innovator of modern IndoJazz, he tours nationally and internationally as a bandleader. As a composer for theatre, he has worked on over 100 productions since his professional debut in 2002, Storm by Lemn Sissay at Contact, Manchester. Arun regularly composes music for Tamasha: previous productions include Child of the Divide, My Name Is..., Blood and Made In India.

Cast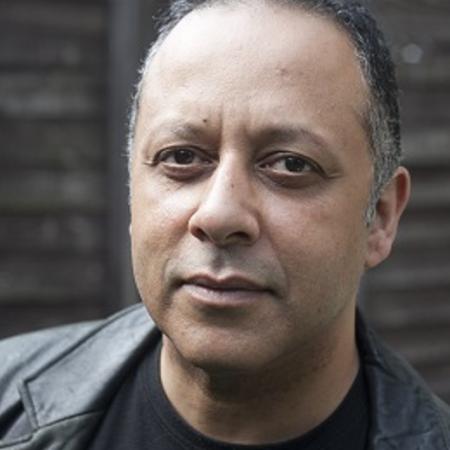 Kammy Darweish - Mansha
Kammy trained at the Arts Educational Schools. Theatre includes: All My Sons (Nottingham Playhouse), East is East (Nottingham Playhouse & Northern Stage), Wild Honey (Hampstead Theatre), East is East (ATG UK Tour), Antony & Cleopatra, Holy Warriors (Shakespeare Globe), City Madam, A Midsummer Night's Dream, Marat Sade (RSC), Blood & Gifts (National Theatre), Mirror for Princes, The Bottle, Pericles, Midnight's Children (Cardboard Citizens / RSC), Dance Like a Man (Tara Arts), Conduct Unbecoming, Romeo & Juliet, Hiawatha, Peer Gynt (National Theatre), The Merchant of Venice (Peter Hall Company), The Snow Queen, Don't Drink the Water, Julius Caesar, Woyzeck (Bristol Old Vic). Television includes: Ackley Bridge, 50 Ways to Kill Your Lover, Hollyoaks, Doctors, Taggart, Holby City, Britz, Rome, Saddam's Tribe, The Bill, Casualty, The Message, 55 Degrees North, My Life as a Poppat, Outlaws, Spooks, White Teeth, EastEnders, Murder in Mind, London's Burning, The Glass, Crusades. Film includes: Skyfall, 31 North 62 East, The Omen, Pleasure Marriage (award-winning short), Colour Me Kubrick. Radio includes: Romantic Friction, The Curse of Sultan Tipu, Rama & Sita, Bird of Fire, Ali Baba and the Forty Thieves. Other credits include the internet series, Living with the Infidels.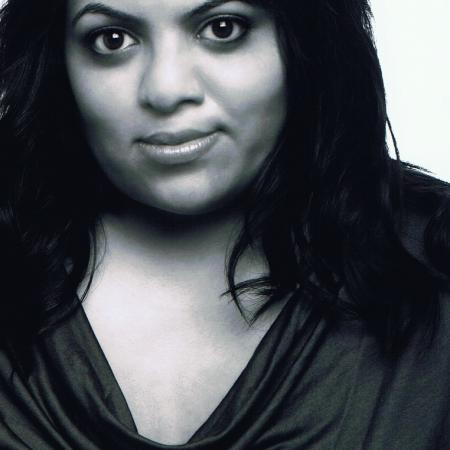 Rina Fatania - Sameena
Rina trained at Central School of Speech and Drama. This is Rina's sixth production for Tamasha, having also appeared in The House of Bilquis Bibi, Wuthering Heights, A Fine Balance, Child of the Divide, and Strictly Dandia. Theatre includes: The Village, Sinbad the Sailor, Anita & Me, Love N Stuff (Theatre Royal Stratford East); The Tin Drum, Dead Dog in a Suitcase (Kneehigh); Oliver Twist (Regents Park, Open Air Theatre); Roller Diner (Soho Theatre); Paradise of the Assassins (Tara Arts); Mummyji Presents (Birmingham Rep); Aladdin (De Montford Hall, Leicester); The Empress (RSC); Dick Whittington, Cinderella (Hackney Empire); Wah! Wah! Girls (Sadler's Wells); Guantanamo Boy (Brolly Productions); Britain's Got Bhangra, It Ain't All Bollywood, Meri Christmas, The Deranged Marriage (Rifco Arts); The Vagina Monologues (Alchemy Festival, Southbank); Bombay Dreams (Apollo Victoria, West End); Arabian Nights (Midland Arts Centre). TV includes: Wanderlust (BBC, Netflix); People Just Do Nothing (BBC). Film includes: Raabta (Bollywood film); Digital-Mummji Presents (BBC Space); Mumbai Charlie (Pukkanasha Films); Agent in the Travel Londoner (Painting Pictures). Radio includes: Bindi Business; Baby Farming (BBC Radio 3); We Are Water, Oceans Unite Us (BBC World Service); Silver Street (BBC Asian Network).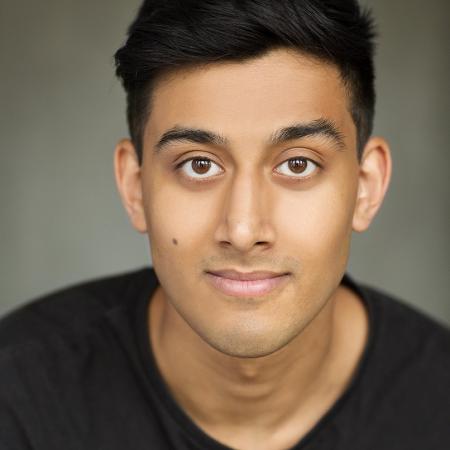 Karan Gill - Shazad
Karan trained at the Royal Central School of Speech and Drama. Theatre includes: Ray Singh in The Lovely Bones (UK Tour); Asaph Chawn in The Captive Queen (Shakespeare's Globe); Pali in Child of the Divide (UK Tour). Film includes: Rama in Boogieman (MGMM). Roles whilst training include: Dash in A Serious Case of the F*ckits; Spanish Gentleman in The Heresy of Love. Other credits: Swiss Cheese in Mother Courage (Royal Exchange Theatre); Sweet Love Remember'd and All Places That the Eye of Heaven Visits (Shakespeare's Globe).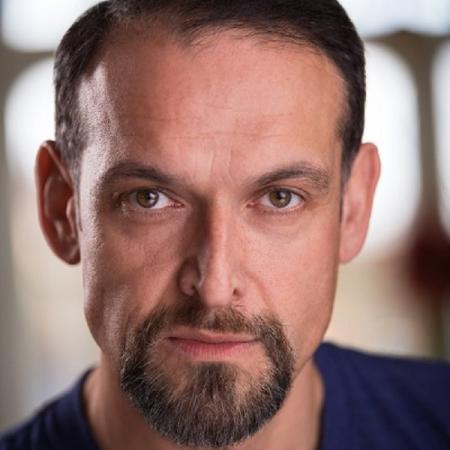 Nicholas Khan - Raf
Theatre includes: Wonderland (Nottingham Playhouse), Our Town (Royal Exchange Theatre), A Tale of Two Cities (Regent's Park Open Air Theatre), The Kite Runner (Wyndhams Theatre & National Tour), Love n Stuff (Theatre Royal Stratford East), The Beaux' Stratagem & Dara (National Theatre), Nur Du (Pina Bausch/Barbican), The Resistible Rise of Arturo Ui (Liverpool Playhouse), Mincemeat (Cardboard Citizens), Meet the Mukherjees (Bolton Octagon), Ramayana (Lyric Hammersmith), Gaddafi: A Living Myth (ENO/Coliseum), A Passage to India (Shared Experience), Messiah (Steven Berkoff Co/ Europe Tour), The Lion, the Witch and the Wardrobe, The Winter's Tale, Romeo & Juliet, The Comedy of Errors, Henry V (RSC), Arabian Nights (Young Vic), Animal Crackers (Royal Exchange), Maa! (Royal Court). Television includes: The Man, Coronation Street, Doctors, Gigglebizz (series 4 & 5), 24: Live Another Day, Justin's House, The Fades, Outnumbered, Get Out Alive: Hijack On Flight 73, Spooks, Law & Order UK, Trial & Retribution, Holby City, Genie in the House, The English Harem, Eastenders, Casualty. Film includes: Transformers 5: The Last Knight, Exodus: Gods and Kings, Star Wars: The Phantom Menace.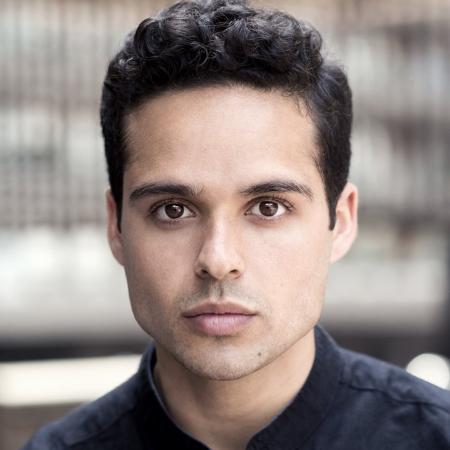 Nicholas Prasad - Sully
Nicholas trained at London Academy of Music and Drama (LAMDA) and Bristol University. Theatre includes: Henry V (The New Generation Festival), Much Ado About Nothing (Rose Theatre Kingston), Miss Meena and the Masala Queens (Watford Palace Theatre), Treasure Island (Birmingham Repertory Theatre), Ross (Chichester Festival Theatre), The BFG (Birmingham Rep), A Mad World, My Masters (Royal Shakespeare Company & Barbican), Titus Andronicus (Royal Shakespeare Company), The Wind in the Willows (Birmingham Rep), Maydays (Royal Shakespeare Company), The Tempest (Tobacco Factory), Baghdad Wedding (Soho Theatre), Colours (Bloomsbury Theatre), Mustard (Bristol Old Vic), And Be My Eyes (Edinburgh Fringe Festival). Television includes: Krypton, Drifters, The Five and Eastenders. Film includes: Boogie Man, Monday, and Hearts & Minds.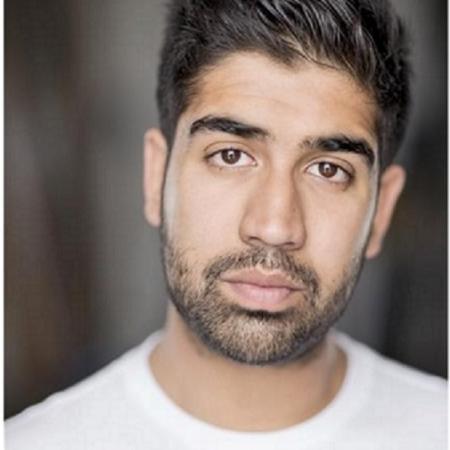 Maanuv Thiara - Tany
Maanuv is a Bristol Old Vic graduate and after finishing he was part of their anniversary performance of King Lear alongside Timothy West. After this Maanuv was cast in BBC2's The Boy with the Top Knot, directed by Lyndsey Miller. Last year, Maanuv appeared alongside a star cast, including Andrew Scott, in Hamlet in the West End transfer directed by Rob Icke. Most recently he appeared in A Passage to India at Park Theatre, directed by Sebastian Armesto, as well as Trojan Horse, which was awarded an Edinburgh Fringe First and the Amnesty Freedom of Expression Award.