At Live Theatre we believe everyone is a potential artist. Your Voice Your World: North East flings the doors open and asks writers who have never written for our stage to share their unique visions with our audience.
These writers and artists are the future of our theatre. Be there at the very beginning and see the world afresh through these seven short pieces.
PLEASE NOTE The performance on Fri 8 Sep is now SOLD OUT!
SHED LOADS OF TROUBLE
Written by EMILY ASH
Directed by BECKY MORRIS
Performed by BEN GETTINS & JEMMA MARTIN
Layla just wants to have a relaxing Easter break and to pass her A Levels, but waiting anxiously in her IT Teachers shed with a balaclava on her head is not how she saw this going. Because Billy knows things, and has got himself into a situation that he can't escape without the help of his best mate.
AHH WOMEN
Written by CLARE BAKER
Directed by ROSIE BOWDEN
Performed by BRIDGET MARUMO
Orla's at church seeking solace and guidance. She lights a candle, pulls up a pew and engages in a heartfelt conversation with God about her upcoming date with Sam.
PEASE PUDDIN' SANDWICHES
Written by RACHAEL BLACK
Directed by TRACY GILLMAN
Performed by MEENA AL-NAWRASY, CHLOE MILLAR & JESS DAWSON
On face value Leah and Zeenat are very different. Leah was born and raised in Newcastle. Zeenat in Afghanistan. As two worlds meet a friendship is born, strengthened by it's common ground and enriched by it's distinctions. But in an unbalanced system there are some differences that Leah simply cannot understand.
WHERE WE BELONG
Written by SARAH DAVY
Directed by TRACY GILLMAN
Performed by JOE CAFFREY, STEPHANIE PUTSON & JESS DAWSON
Gwen lives and works on her family farm that her landlord wants to sell. Having hid the truth for so long and hoping to ride out the storm, an unwelcome visitor forces her to confront the truth... but Gwen would do anything to hold on, anything to stay, anything to keep the life she loves.
IN TOO DEEP
Written by BETH ELLIS
Directed by BECKY MORRIS
Performed by CHRIS CONNEL & BEN GETTINS
The banks of the Tyne river, Mason and Bailey are tasked with burying the body of a man accused of having an affair with their boss' wife. With both men feeling the world is constantly against them, they argue and wrestle with their inner turmoils and how their family and upbringing has contributed to their bad choices.
BRUTUS REX
Written and performed by WAMBUI HARDCASTLE
Spoken word monologue.  A coffeshop meet with old friends reveals itself to be modern day Roman coup. Et tu Brute indeed.
IMPULSE
Written by LOUISE MARIE POWELL
Directed by ROSIE BOWDEN
Performed by JEMMA MARTIN & MIA TAYLOR
It's Prom Night, and Luce, 16, has legged it to the bog! She's pouring with sweat and boiling with fury at her sister Chez, 17, for buying her a dress without pockets – or so it seems.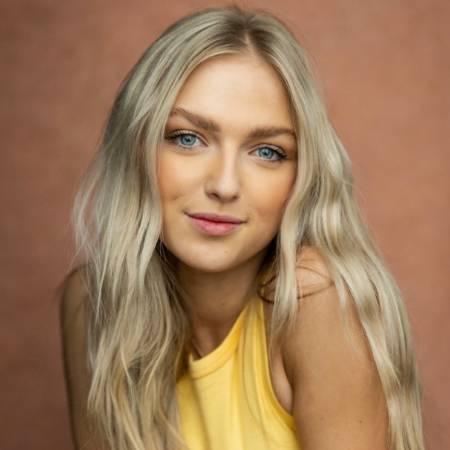 Emily Ash - Writer of Shed Loads of Trouble
Emily trained at the Arden School of Theatre in Manchester, graduating last June, and is now represented by UrbanTalentActors. A native Geordie, some of Emily's recent credits have included performing at Alphabetti Theatre and The Customs House. I'm super excited to have my first piece of writing performed at Live!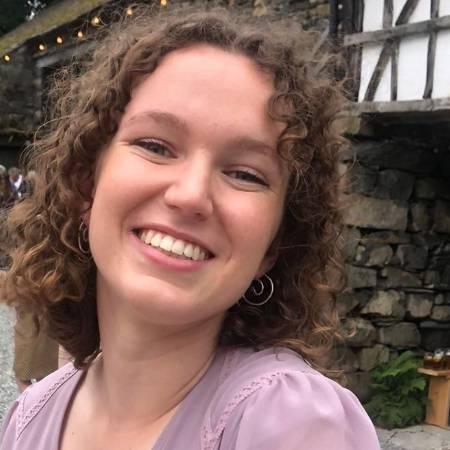 Clare Baker - Writer of Ahh Women
Clare is currently studying for her BA in French and English at Newcastle University. She is a member of the National Youth Theatre, has taken directorial roles and devised plays for young people as well as being a ballet dancer and choreographer. With a strong love for choral music, she is often conducting or singing with various choirs, the University Gilbert and Sullivan society and she was thrilled to have been chosen to perform a solo at the Royal Albert Hall. Clare is also a keen cellist and triathlete, she can be found swimming at King Edwards Bay all year round and has recently completed her first marathon. This is her first time turning her hand to writing for stage and it most certainly won't be her last.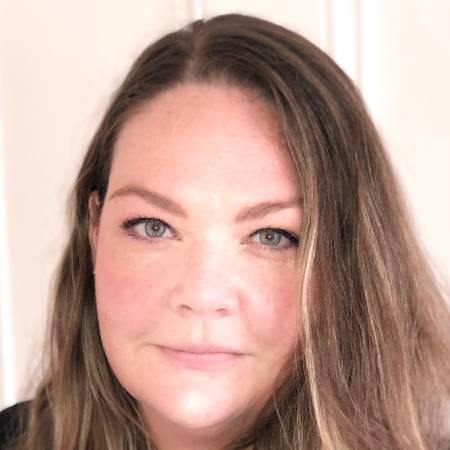 Rachael Black - Writer of Pease Puddin' Sandwiches
Rachael is a writer, community director and creative practitioner from Peterlee, County Durham. She was part of the Royal Court Young Writers Programme and Soho Theatre Playwrighting Lab, as well as a participant in the Old Red Lions closed writers group. Her plays have had staged readings at Soho Theatre, Kiln Theatre and the Brockley Jack Theatre. Her first full length play was performed at the Edinburgh Fringe Festival and she co-wrote and performed in several sketch shows with Soho Theatres Comedy Lab. She often writes plays and short films for community groups and tries to use her writing to serve the stories they want to tell. Alongside writing Rachael leads workshops in drama, comedy and creative writing for multiple theatres and charitable organisations, specialising in working with ESOL participants (English for Speakers of Other Languages). She is currently working with Wicked the Musical to design a brand new creative engagement project.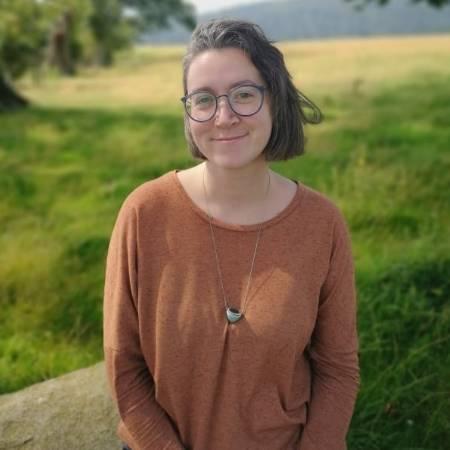 Sarah Davy - Writer of Where We Belong
Sarah is a writer, facilitator and mentor living and working in rural Northumberland. Her short fiction is published online and in print, and her short plays have been performed in Newcastle, Manchester and London. Sarah won the Finchale Award for Short Fiction for her short story 'Shepherd' at the 2023 Northern Writers Awards.

Sarah is working on a short story collection set against a backdrop of climate change, a full length play exploring rural working class life and a comedy TV series exploring life as a child free woman.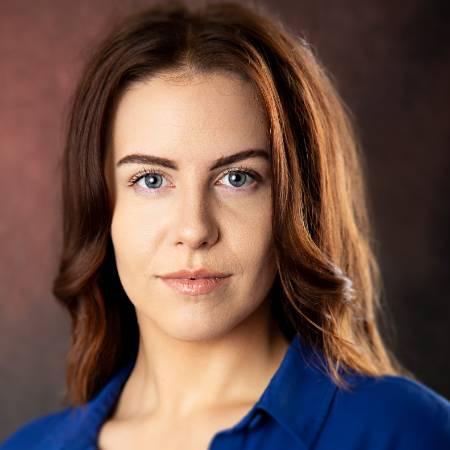 Beth Ellis - Writer of In Too Deep
Beth is a geordie girl born and bred and has trained in dance, singing and acting from the age of three. After completing a BA Hons Degree in Musical Theatre in 2018, Beth has been lucky enough to work professionally in the industry, gaining credits in Pantomime, Theatre, Short Film and Commercial.

Recently, Beth was inspired to write and is extremely excited to see this work performed live onstage.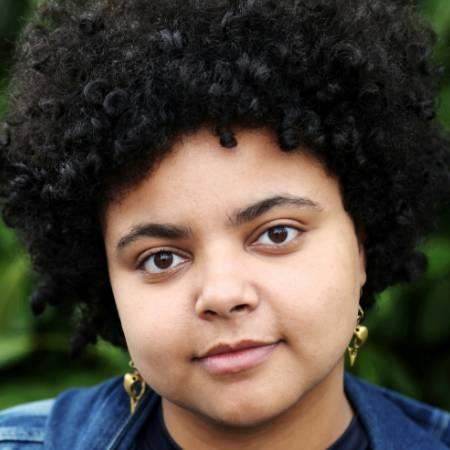 Wambui Hardcastle - Writer & performer of Brutus Rex
Wambui Hardcastle is a Northern Creative, making as a Writer, Performer, and Director, and is all about making bold work with good people. Since 2022, they've been a proud Creative Associate over Unfolding Theatre, and grateful to have been supported in their development by other companies, such as RTYDS, Greyscale, Frantic Assembly through their Ignition scheme, and Tmesis Theatre. Wambui was also a member of both Northern Stage's Young Company and Live Theatre's Youth Theatre, and is one of the recipients for the North East Emerging Artist Award 2023/24.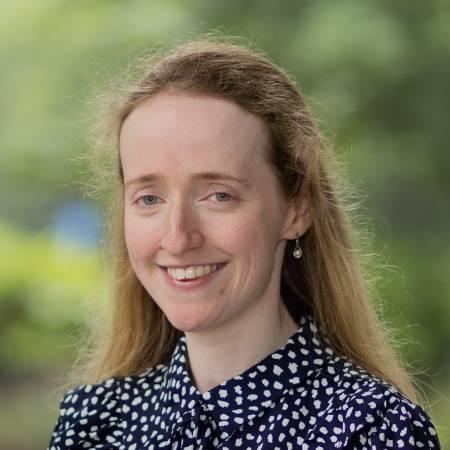 Louise Marie Powell - Writer of Impulse
Louise Powell is an award-winning writer who writes for theatre, short film, audio drama, podcast and prose. She is the recipient of the Sid Chaplin Northern Writers' Award 2023 for her novel-in-progress, and her play GROWN UP WRITIN' was one of the joint winners of the Peter Lathan Prize for New Writing 2022. Her scripts have been broadcast on BBC Radio 4 Extra and performed at eight theatres, with GROWN UP WRITIN' due to be performed at The Customs House in September 2023. Louise has written for three commissioned short films and a podcast, and is a three-time recipient of Arts Council funding. Her current commissions include COAL FACE (Redhills Durham), FIRST STAGE (Tees Valley Combined Authority) and DOGPEOPLE (East Durham Creates / Arts Council England National Lottery Project Grant). She is Writer-in-Residence 2023 at Josephine Butler College, Durham University, and has a short film under option.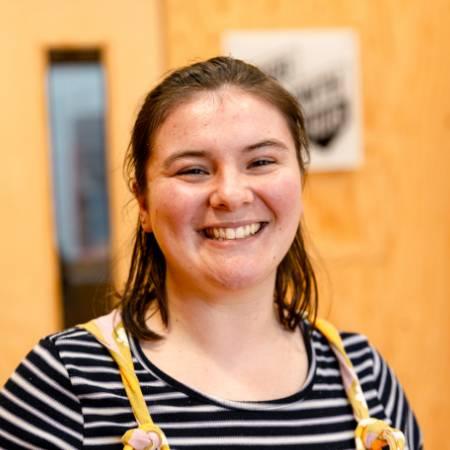 Rosie Bowden - Director Ahh Women & Impulse
Rosie Bowden is a Theatre Maker based in the North East, passionate about working with young people and telling women's stories on stage. Rosie has worked primarily as a Director, Facilitator and Stage Manager across venues such as Alphabetti Theatre, Newcastle Theatre Royal, Live Theatre, Northern Stage and The Customs House. Rosie also created theatre company, Girl Next Door, who took their show, Head Girl, to the Edinburgh Fringe Festival in 2022.

Credits include: ;Soapbox Racer; (Alphabetti Theatre, 2023), 'The Wasp (Assistant Director' (The Customs House 2022), 'Head Girl '(Live Theatre, Edinburgh Fringe, 2022).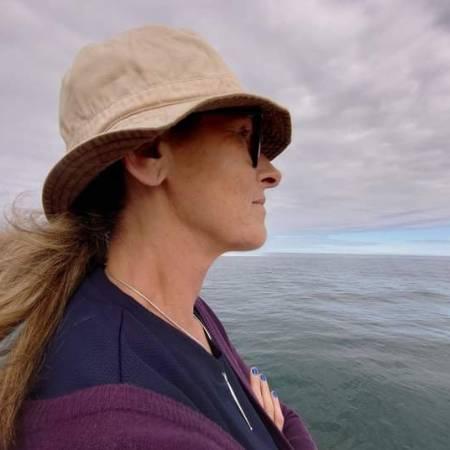 Tracy Gillman - Director Where We Belong & Pease Puddin' Sandwiches
Tracy is a Live Theatre Associate Artist with lead acting roles in main house and studio productions. including 'The Lovers' (2005), 'Me and Cilla' (2008) and 'A Walk On Part' (2011 – 2013) Live Theatre, Soho Theatre & Arts Theatre, London. She is also a director and facilitator working as part of Live Theatre's Writers' Development and Outreach programmes.
Recent directing and writing credits include 'The 'Whale Washed Up On Christmas Eve' (Live Theatre online November 2020), 'Mam Tackles The Climate Crisis' (Northern Stage June 2021) and 'Biscuit Tins and A Memory for Forgetting' (Blowin' A Hooley Theatre November 2021). 'Nelly's Letter' (The Cultural Spring January 2023). 'Stand By Your Fan' for Workie Ticket Theatre and 'Mosaic' a short film for Young Women's Film Academy.
Tracy is currently developing a solo performance project - 'The Bastard Seam' which explores the effects on a local community of a protest campaign against the fossil fuel industry.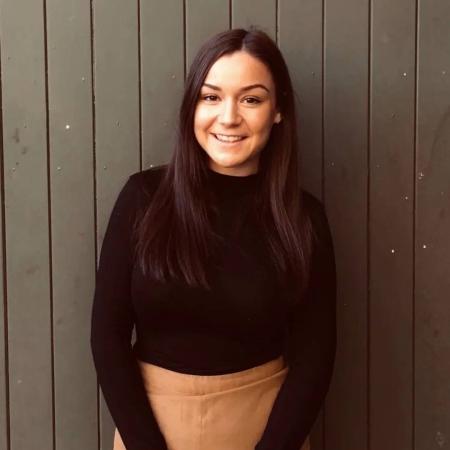 Becky Morris - Director of Shed Loads Of Trouble & In Too Deep
Becky Morris is a creative practitioner and director from and based in the North East. Since graduating from her Performance degree Becky has performed as an actor with Curious Monkey, The Customs House, South Shields and Hull Truck. Then went onto facilitating a number of creative community projects around the North East. Becky now currently works at Live Theatre as the Live Tales Creative Lead, a creative writing centre for children and young people. Also directing show at Live Theatre, including 'Watching and Waiting' & 'Invisible Boundaries' (Live Wired, Live Theatre), 'Pints' (Your Voice North East, Live Theatre), 'Shards' (Elevator Scratch Night, Live Theatre) 'Wintry Tales' (Live Theatre) and coming up 'Wintry Tales: Snow Covered Maps and Mountainous Mayhem' (Live Theatre).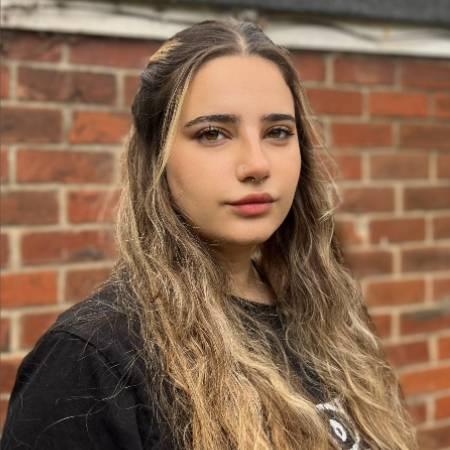 Meena Al-Nawrasy - Actor Pease Puddin' Sandwiches
Meena is a Kurdish actor from Newcastle Upon Tyne who has recently graduated from Project A's Actor Training Company at Newcastle Theatre Royal with her most recent credit being Julia Darling's 'A Manifesto For a New City' (Theatre Royal). She is very excited to be a part of this years Your Voice Your World and to help share this story that illustrates the efforts and battles that thousands face today.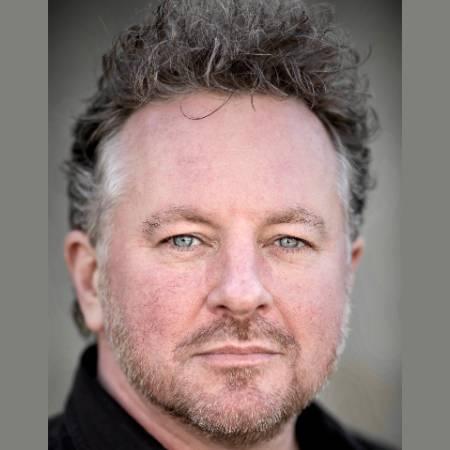 Joe Caffrey - Actor Where We Belong
Joe trained at LAMDA. His first acting job was in 'Kiddar's Luck' at Live Theatre more than 35 years ago and he has subsequently appeared in more than two dozen Live productions including 'Clear White Light', 'Iris', 'Wet House', 'Cooking with Elvis', 'Charlie's Trousers', 'The Last Post', 'Dirty Nets', 'Keepers of the Flame' (with RSC), 'Your Home In the West', 'Cabaret' and 'Close the Coalhouse Door'. His other theatre work includes: 'Billy Elliot' the musical at the Victoria Palace, 'The Last Ship' at Northern Stage/UK/US tour and Toronto; 'Saint George and the Dragon', 'Light Shining in Buckinghamshire' at the National Theatre; 'The Pitmen Painters' for the National Theatre/Live Theatre at the Duchess Theatre, and UK tour; 'Love's Labour's Lost', 'Much Ado About Nothing', 'We the People', 'The Globe Mysteries' at Shakespeare's Globe; 'The Calendar Girls Musical' at the Phoenix Theatre, London; 'Noir', 'Season Ticket' for Northern Stage, 'Wet House' at Soho Theatre; 'A Walk on Part 'at the Arts Theatre, London; 'Studs' for Hull Truck.
TV work includes: 'Vera'; 'Wolfblood'; 'Clay'; 'Doctors';' Heartbeat'; 'Holby City'; 'The Bill'; 'Distant Shores'; 'Byker Grove'; 'Attachments'; 'Badger'; 'Hetty Wainthropp Investigates'; 'Soldier Soldier'; 'Colour Blind' and 'Spender'.
Film work includes: 'Captain Marvel 2 - The Marvels'; 'Victoria and Abdul', and 'Bridget Jones: The Edge of Reason'.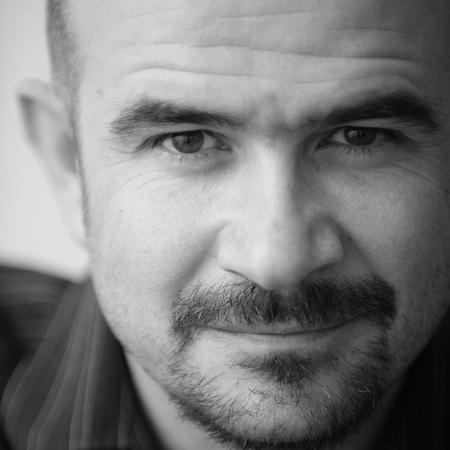 Chris Connel - Actor In Too Deep
Theatre credits include: 'The Pitmen Painters' (Friedman Theatre Broadway New York and National Theatre/Live Theatre); 'Brassed Off' (Wolverhampton Grand Theatre;. 'Bouncers' (Ambassadors Theatre Group); 'And A Nightingale Sang' (Cheltenham Everyman); 'The Steal' (York Theatre Royal); 'Aladin' (Durham Gala); 'Close The Coalhouse Door' (Northern Stage/ Live Theatre); 'Wet House' (Soho Theatre/Live Theatre), 'Bouncers' (Hull Truck Theatre); 'Loot' (Hull Truck Theatre); 'Shooting The Legend' (Theatre Royal Newcastle); The Premiere of 'Cooking With Elvis' (Live Theatre); 'Toast' (Live Theatre); 'Nativities' (Live Theatre; 'Studs, Up On Roof', 'A kick in the Baubles', 'Cooking With Elvis' (Hull Truck Theatre); 'Black on White Shorts' (Paines Plough); The Girls of Poppy Field Close' (Live Theatre); 'Peer Gynt' (Three Over Eden Theatre Company); 'Cuddys Miles' (Customs House); Your Really Couldn't Make It Up' (Live Theatre); 'The Fighting Bradfords' (Gala Theatre Durham). Television and Film credits include: Feature Films 'Goal' and 'Purely Belter','Emmerdale', 'Crocodile Shoes', 'George Gently', 'The Round Tower', 'Coronation Street', 'Badger', 'Quayside', 'The Bill', 'Byker Grove', 'King Leek', 'Heartbeat', 'How We Used to Live', 'Finney', 'The Block', 'Take Me', 'Breeze Block', ' Steel River Blues', 'Lawless', 'Navy of the Damned'. Chris is also very proud to have presented many features for BBC North East and Cumbria and is the host of The Journal Culture Awards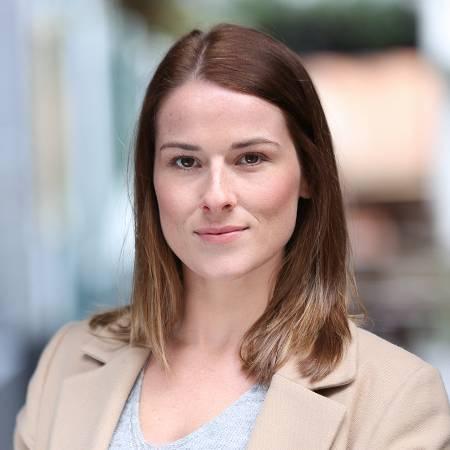 Jess Dawson - Actor Pease Puddin' Sandwiches & Where We Belong
Jessica Dawson is a performer and deviser based in the North East. She is a founding member of theatre company Camisado Club and has worked with companies such as Northern Stage, Alphabetti Theatre and The Six Twenty. She's a regular performer with Mixtape, a comedy quiz sketch show and is a regular performer at Live Theatre having performed as part of Live Theatre's '10 Minutes to...'seasonal new writing event. She is excited to be part of 'Your Voice Your World: North East'.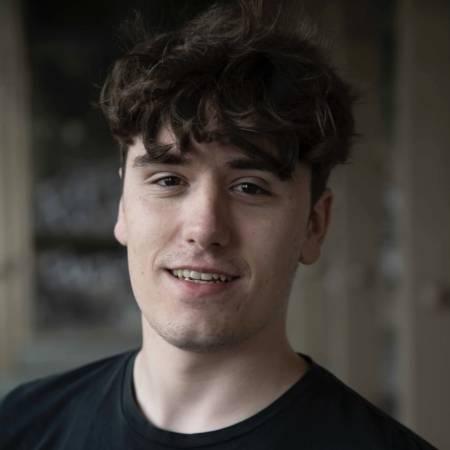 Ben Gettins - Actor Shed Loads of Trouble & In Too Deep
Ben is a 23 year old actor/writer from Sunderland. His theatre credits include 'Down The Lines' at The Customs House and 'Sugar Baby' over at Alphabetti. He recently featured as "Harry" in 'Brain Training' as part of Live Theatre's 'Elevator Festival' Scratch night. Ben is thrilled to be performing back on Live's stage!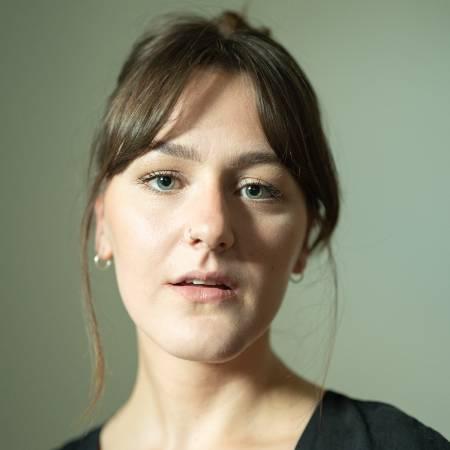 Jemma Martin - Actor Impulse & Shed Loads of Trouble
Jemma Martin is an emerging queer creative and actor from Newcastle-upon-Tyne and has currently graduated from the Acting CDT course at The Royal Central School of Speech and Drama. She enjoys developing new writing and working within an ensemble to create something special. Her main passion is comedy and telling honest stories. Some of her credits include: 'Wild Crumb' (Alphabetti Theatre), 'GUNK' (Etcetera Theatre Camden), 'White Girls Gang' (NDT Broadgate), 'promiscuous/cities' (RCSSD), 'Threepenny Opera' (RCSSD), 'A Disturbance in Mirrors' (RCSSD) and 'The Riot Act' (National Theatre).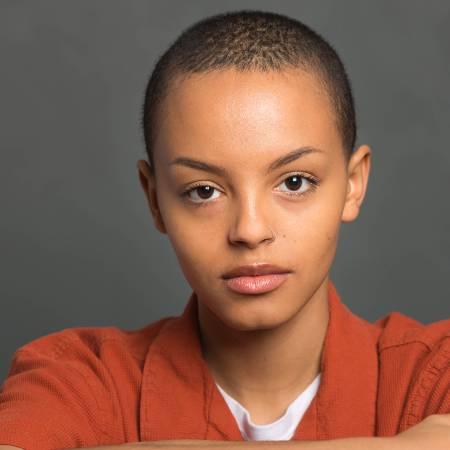 Bridget Marumo - Actor Ahh Women
Bridget was born in Botswana and came to the UK when she was five years old. A performer since she was a tot, Bridget trained in several skills at Dance City, SA Performing Arts School and Circus Central as part of the troupe.
Theatre credits include; 'We Are The Best!' (Live Theatre), 'Godspell' (SA Performing Arts School), directed by Lee Proud and 'In the Black Fantastic' (South Bank Centre London).
TV credits include: 'Danny and Mick' (CBBC), 'A Kind of Spark' (BBC) and 'Casualty' (BBC)
On BBC Radio 4 Bridget played Bonnie in 'I Must Have Loved You' by Michael Chaplin with music by and starring Sting.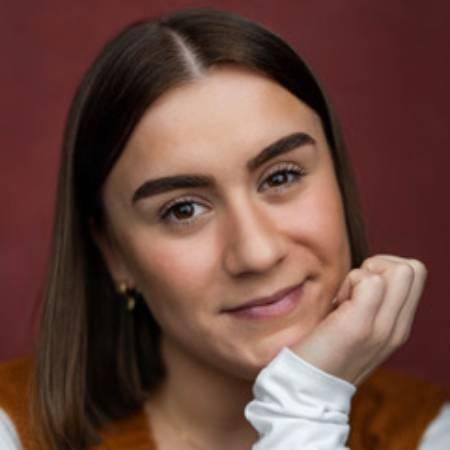 Chloe Millar - Actor Pease Puddin' Sandwiches
Chloe is a performer from Gateshead who trained in Acting at ArtsEd and Musical Theatre at London College of Music.  Her most recent credits include: 'Cigarette Stop' (Motif Pictures), 'Geordie Priest' (SoreSlap, Alphabetti), 'On Love' (Tyneside Cinema), 'Where did all the Magpies go?' (Customs House), 'Sleeping Beauty' (Gala Theatre) 

Chloe is buzzing to be involved in 'Your Voice Your World: North East' alongside some amazing NE talent!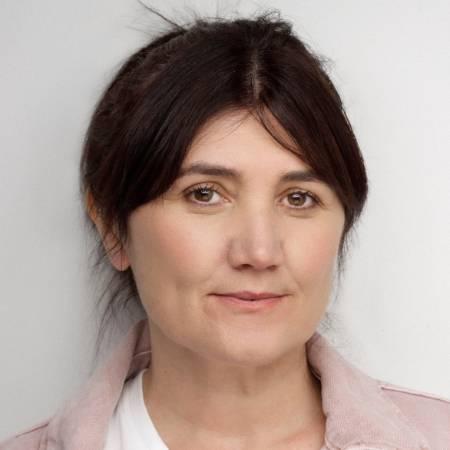 Stephanie Putson - Actor Where We Belong
Originally from Middlesbrough, Stephanie trained at LAMDA 
Theatre includes: 'The Crooked Spire' (Pomegranate Theatre Chesterfield) 'Billy Elliot The Musical' (Original Cast West End), 'Martin Guerre' (Original Cast West End), 'Me Myself and I' (Orange Tree Theatre),  'The Memorandum' (Orange Tree Theatre), 'Talk To Me' (The National Theatre Studio), 'They're Playing our Song' (Northampton Theatre Royal). 'Cabaret' ( Derby Playhouse).

TV includes: 'The Hunt for Raoul Moat' ITV), 'Doctors' (BBC), 'Casualty' (BBC), 'Holby City' (BBC), 'Playing the Field' (BBC),  'Our Friends in The North' (BBC), 'A Touch of Frost' (ITV),  'The Marc Parc Story', 'That Peter Kay Thing' (Channel 4,) 'Heartbeat' (ITV),  'The Bill' (ITV), 'The Gambling Man' (ITV).

Film: 'King Arthur' (Touchstone Films), 'Mirror Signal Manoeuvre' (short film)  .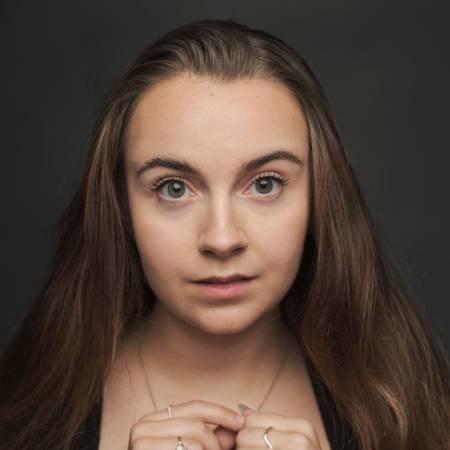 Mia Taylor - Actor Impulse
Mia is thrilled to be performing at Live Theatre for the first time in 'Your Voice, Your World: North East'. She is very excited to play the role of 'Luce' in 'Impulse' and can't wait to bring the character to life on stage. She has just finished performing at the Edinburgh Fringe Festival in the role of 'Megan' in the jukebox comedy musical 'One Week In Magaluf' from ERA Productions, and is now looking forward to performing in the city she grew up in.