A LIVE THEATRE production – World Premiere 
THREE ACTS OF LOVE 
Written by LAURA LINDOW, NAOMI OBENG, VICI WREFORD-SINNOTT  
Directed by JACK MCNAMARA 
Composed by JAMES ATHERTON 
A brand-new musical odyssey through that very deepest of human feelings 
Love. One of the most overused words in our language. But what does it truly mean? What unexpected places can it be found? And why might we need it now more than ever? 
Three of the most original voices in contemporary theatre come together to create a truly epic evening of drama, song and love love love. 
Three characters, three interlinked stories , each one full of passion and politics, delivered through the glorious singing voices of an expert cast, swinging through different worlds and music styles, each exploring a different aspect of this endlessly complex word. And what's more some delicious finger food will be served between each of the three acts. It will be quite an evening….. 
This brand new production made just for Live will be a true act of love for our audience and for the wider region that spawned it. Cutting edged new drama served on a glorious plate of music to feed the soul.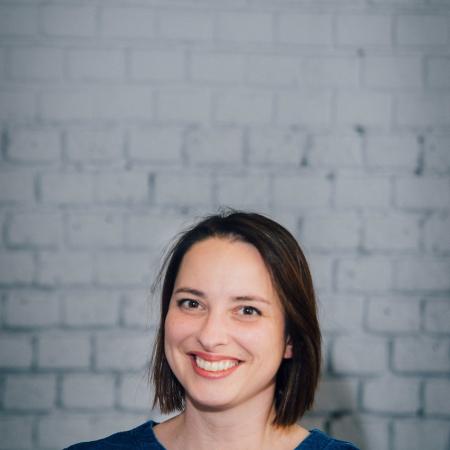 Writer - Laura Lindow
Laura is a Scottish Writer and Director who has proudly lived and worked in the North East for over 20 years. She was the Journal Culture Award's Writer of the Year 2019. Laura is Associate Director for Open Clasp Theatre Company. She also regularly performs as Clown Doctor, Dr Lulu McDoo, for Tin Arts, working with hospitalised children and their families. Additionally Laura was a member of Royal Court Writers' Group (North) 2018.

Writing credits include: The Ultimate Pickle (Paines Plough); Baba Yaga (Theatre Hullabaloo); Pause (Alphabetti Theatre); Credit, Woven Bones (Cap- a-Pie); The Sorcerer's Apprentice, The Snow Queen, The Emperor's New Clothes, The War Of The Worlds, Up and Out Christmas Sprout, (Northern Stage); The Christmas Tree (Durham's Gala); Beyond The End Of The Road (November Club) Journal Culture Awards' Performance of The Year 2018; Stitched: a Hip Hopera, Hey Presto theatre adaptation (New Writing North;.Heartbreak Soup (Laura Lindow/The Empty Space)

Theatre Directing Credits include: Key Change (Open Clasp) winner of Carol Tambor 'Best of Edinburgh Award' 2015 with New York Transfer, Critics' Pick in New York Times and Winner of Best Overall Event Journal Culture Awards 2017, Don't Forget The Birds (Open Clasp/Live Theatre) Journal Culture Awards' Performance of The Year 2019; Preggers (Curious Monkey); The Important Man (Cap a Pie); Pearl (rehearsed readings for Estate of Julia Darling/ New Writing North); Donna Disco (Chickenpox Fox); Heartbreak Soup (Laura Lindow/The Empty Space)

Film/TV Directing Credits: Don't Forget The Birds, Lasagna and Sugar (Open Clasp).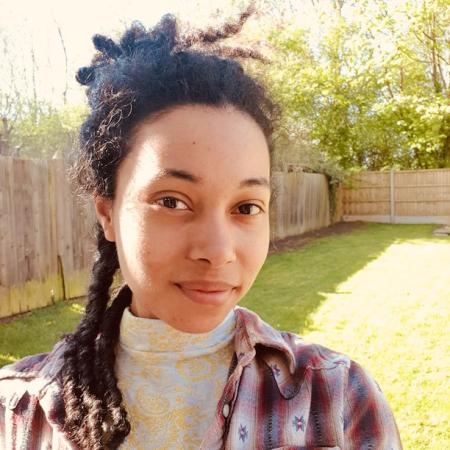 Writer - Naomi Obeng
Naomi Obeng is a writer, playwright and critic.

She believes in theatre's unique power to construct new worlds in order to ask otherwise invisible questions. Through her writing she wants to twist thought processes and upset social apathy. She is currently one of English Touring Theatre's Nationwide Voices cohort 2021-2022. Her work for the stage includes A Distance Between (Paines Plough, Come to Where I'm From), Jack and the Beanstalk (Nottingham Playhouse), Where It Lands (Nottingham Playhouse Unlocked Festival) and New Town Cry (New Perspectives).

Her first full-length play We'll Be Who We Are was shortlisted for the Women's Prize for Playwriting (2020).

She is part of the Royal Court's NO BORDERS international political theatremaking group and has been supported as a playwright by Soho Writers Lab, Royal Court Introduction to Playwriting Group, Leicester Curve as a resident writer and New Perspectives as a New Associate.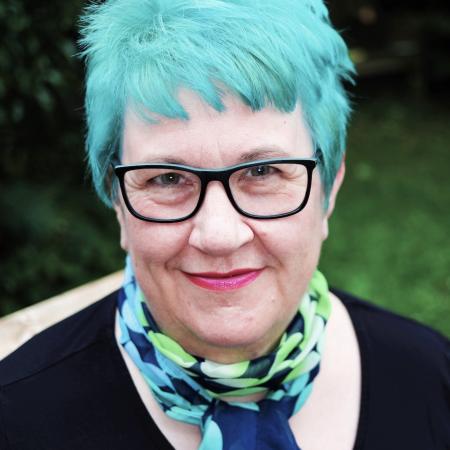 Writer - Vici Wreford-Sinnott
Vici is an award-winning disabled theatre and screen writer/director from the North East and is a long term campaigner for the vibrant and dynamic cultural voices of disabled people. A leading figure in the UK Disability Arts movement for almost thirty years, Vici's recent work includes the BBC commissioned short film Hen Night and Funny Peculiar starring BBC Silent Witness star Liz Carr which was commissioned by Northern Stage and ARC Stockton.

Vici created other digital works during the pandemic including the radio drama The UnSung about older disabled women, commissioned for Durham International Book Festival by New Writing North and ARC Stockton. Her short film Siege and a series of conversations, The Wrong Woman Discussions, were commissioned by Home Manchester and ARC Stockton. All are still available at www.littlecog.co.uk

Vici's original theatre work includes Butterfly (Best One Person Play 2018 British Theatre Guide, National Tour), Lighthouse (bilingual piece in English and BSL, British Premiere ARC Stockton), Another England (National Tour), The Art Of Not Getting Lost (ARC Stockton and Northern Stage), Vote for Caliban (Northern Stage), Deadly Devotchka (Edinburgh Fringe), Moll Cutpurse: A Comedy for the 21st Century (UK and Ireland Tour). Vici has many directing credits and has mentored many disabled writers to bring their work to the stage. In 2021 Vici was awarded the Journal Arts and Culture Award for Outstanding Contribution to the arts in the region.