Written and performed by KEMA SIKAZWE  
Directed by GRAEME THOMPSON  
Designed by EMMA BAILEY 
Kema Sikazwe's ground-breaking debut play returns to Live Theatre. 
'The music is always present, you just have to hear it.' 
What makes us who we are? Do the choices in our lives determine who we become? Are we in control of our own story, or is it in our DNA?  
Kema is three years old when his family move from Zambia to Newcastle's West End. It's not easy. It starts with a story of new surroundings, about making a new life, and then watching that life fall apart. About growing up in a world that doesn't always accept you, but gaining self-belief, trusting your head, your heart and always chasing your dreams.  
Actor, rapper, singer, rising star and Live Theatre Associate Artist Kema Sikazwe (I, Daniel Blake), performs a new version of this bittersweet coming of age story with an electrifying live soundtrack and heartfelt words. 
Shine Reviews 2019
⭐⭐⭐⭐ 'The unmitigated joy of seeing Sikazwe telling it how things are is something to be savoured.'

HERALD SCOTLAND
'It's impossible to resist Sikazwe's warmth and positivity.'

EXUENT MAGAZINE 
'Undeniably uplifting.'

THE STAGE ​​​​​​​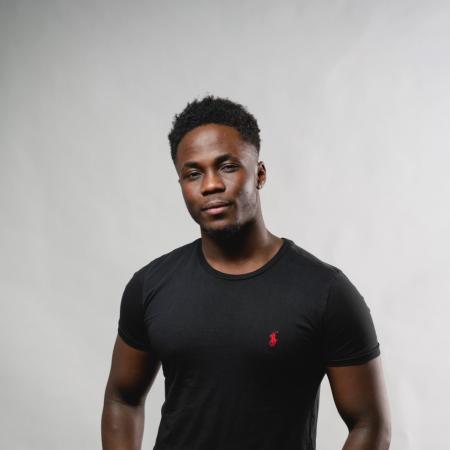 Kema Sikazwe
Kema Sikazwe also known as Kema Kay was brought up in the West End of Newcastle. Kema came from a musical background with passion for rap, singing and song writing which he developed in a local youth project where he spent most of his time as a teen. It wasn't until his early 20s he got interested in acting where he went on to land a main role in BAFTA, BIFA Palme D'or award winning film I, Daniel Blake. Eager to learn and build his craft he attended Live Theatre regularly, becoming an associate artist, which led to writing and performing his debut show Shine. This first production played at Live Theatre before transferring to Edinburgh, receiving a 4-star review in the Herold. Since then, he's gone on to explore radio presenting where he was commissioned by the BBC world service to present a three-part radio documentary series called "Finders Keepers" about the looting and return of ancient artifacts as well as booking roles in shows on ITV & Netflix which are due to air in 2022.
Graeme Thompson - Director
Graeme is a theatre director and dramaturg as well as the Interim Executive Producer for Live Theatre. For Live Theatre he has directed Gutter Weeds, Skeletons in Cullercoats, Shine (Live Theatre & Traverse Theatre), Grounded, Home for Christmas, The Terminal Velocity of Snowflakes & Red is the New Blue. He has previously directed at Theatre503, Soho Theatre, Leeds Playhouse, The Jack Studio and University of Leeds.