Written and performed by LEWIS JOBSON 
Created by LEWIS JOBSON and MELANIE RASHBROOKE 
Meet Lewis. He's a Redcoat. He's living the dream and living it large in Bognor Regis. He likes to smile and show you a good time. But what happens when you're having an 'off day'? And you tell Barney the Dinosaur to p*ss off (in front of a load of kids)?  
Featuring banging tunes, dance routines, balloon modelling and that extra special bit of Redcoat sparkle. Redcoat is an honest and human show that's loosely inspired by Lewis' experience as a Redcoat. 
First performed as a work-in-progress show as part of Live Theatre's Elevator Festival (in Mar 2020). Redcoat returns for its larger than life UK premiere. 
On the Six Twenty production FANS
⭐⭐⭐⭐⭐'How modern theatre should be, it's live, it's immersive and it makes you want to jump out of your seats and dance.' 

NIGHTS OUT
⭐⭐⭐⭐'Energetic, loud and tremendous fun.'

EVERYTHING THEATRE
Redcoat Creative Team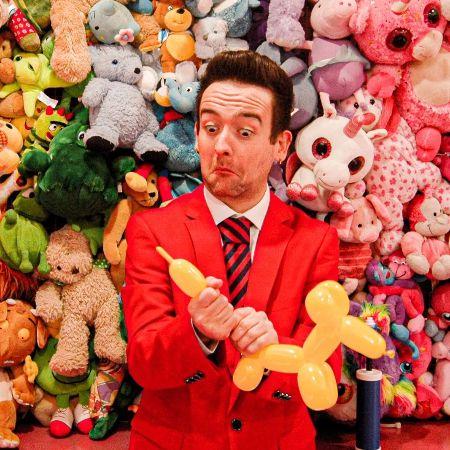 Lewis Jobson - Writer and Performer
Lewis is a theatre maker & entertainer from the West End of Newcastle. He has performed at high-profile venues across the UK & internationally inc. Sunday For Sammy (Metro Arena), Mixtape (Live Theatre and the Underbelly), Dora The Explorer (Saudi Arabia & China) & BRAINIAC Science (UAE & Norway).

As a former Butlin's Redcoat, he worked on the internationally renowned The Little Big Club as an onstage presenter & young person's workshop leader.

In 2019 he won a Live Theatre bursary to develop Redcoat, his first solo show, examining the role of the entertainer and our relationship to happiness, performing a work-in-progress sharing at Live's Elevator Festival in 2020. The show is being created in collaboration with Newcastle based theatre company The Six Twenty and returning to Live Theatre for it's larger than life Premier in 2021.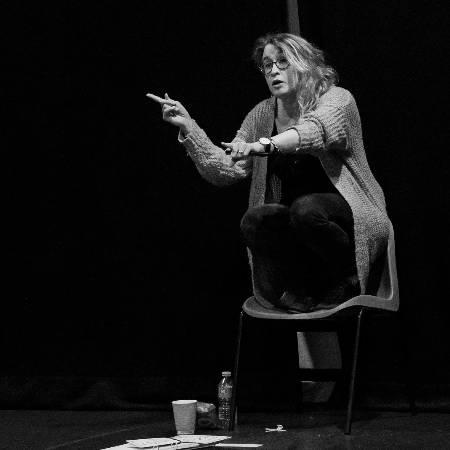 Melanie Rashbrooke - Co-Creator
Melanie is the founder and Artistic Director of theatre and creative projects company The Six Twenty who bring people together for a great night out.


Credits with The Six Twenty include Club Six Twenty, Redcoat, Mixtape, I Made You A Playlist, Fans and Breakfast Hearts / Choirplay.
She is a theatre director, producer and creative consultant based in Newcastle Upon Tyne.

She's created work with partners including Live Theatre & Northern Stage (Newcastle), Traverse & The Underbelly (Edinburgh), Soho Theatre & the Albany (London) and ARC (Stockton).

She also works as a producer for GIFT: Gateshead International Festival of Theatre and was producer for verbatim theatre company The Paper Birds until 2020.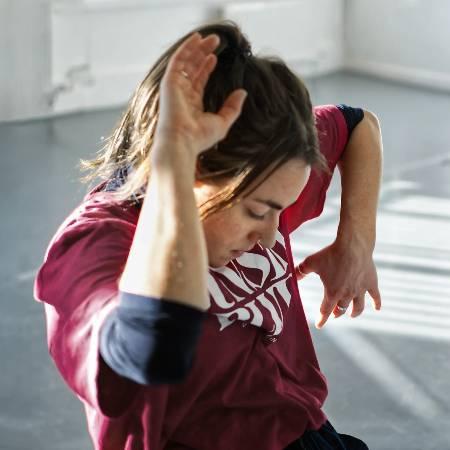 Alicia Meehan - Movement Direction
Alicia Meehan is a dance performance artist, based in Newcastle Upon Tyne. Working as a movement director, choreographer and performer. Her training began in classical dance at Northern Ballet School. Alicia later progressed on to explore contemporary dance and choreography at Laban, gaining an MA in Creative Practise in 2013.

Her choreographic work is driven by a fascination towards the complexities of human behaviour and the surreal everyday stories we all live and share. To date she has been involved in projects at Live Theatre, Southpaw Dance, Company of Others, Rosie Kay, Lo- Giudice Dance, and Curious Arts LGBTQIA+ festival amongst many others. Most recently Alicia has been awarded a Choredrome Commission through The Place to develop her first theatre work When Saturn Returns.

Alicia has movement directed for a variety of plays and shows at Live Theatre, Northern Stage and The Sage since 2017, inc. Shine, Redcoat, The Terminal Velocity of Snowflakes, Christmas Crackers, W*nk Buddies, And She, The Ginger Bread Witch & Stitched a Hip-opera.