A LIVE THEATRE production – World Premiere 
THREE ACTS OF LOVE
By LAURA LINDOW, NAOMI OBENG & VICI WREFORD-SINNOTT
Score & live music performance by ME LOST ME aka JAYNE DENT
Starring IMOGEN STUBBS, LAILA ZAIDI & REBECCA GLENDENNING-LAYCOCK
Passion. Obsession. Acceptance. Betrayal. It's time for a massive bowl of love soup!
Three ground-breaking female playwrights have cooked up a feast for you, with a trio of short plays with music that explore love in all its glorious, sticky complexity.
A young runaway finds unexpected shelter in a local social club from a world that doesn't understand her.
A surgeon who lectures on matters of the heart confesses a dark and unexpected truth of her own.
An obsessive fan will do anything to protect her idol's reputation, including posing as him online. 
From the boozy warmth of the social club to the endless labyrinth of the internet, this is a show about the communities we form, the care that we show each other and the love that we hope never tears us apart. 
Come in out of the cold and enjoy a three-course play to warm the soul. 
Live Theatre in Partnership with Smart Works
#ActsofLove
As part of Three Acts of Love, Live Theatre is proud to be supporting Smart Works by holding a Clothing Drive for the entirety of the production run.
Smart Works Newcastle is a UK charity that dresses and coaches unemployed women in preparation for a job interview.
When you come to see the show we would love for you to bring along your quality clothing donations.  You will be helping Smart Works to change the trajectory of a woman's life.
Find out more via link here
Reviews
⭐⭐⭐⭐'Three Acts of Love, linked by a haunting original score, celebrate and explore love in its various forms...A feast of new writing.'
THE REVIEWS HUB
⭐⭐⭐ 'Often compelling...Powerfully written stories...Elegantly linked by a live score.'
THE STAGE
Three Acts Of Love Teaser Trailer
Cast member Imogen Stubbs on Three Acts Of Love
Cast member Laila Zaidi on Three Acts Of Love
Cast member Rebecca Glendenning-Laycock on Three Acts Of Love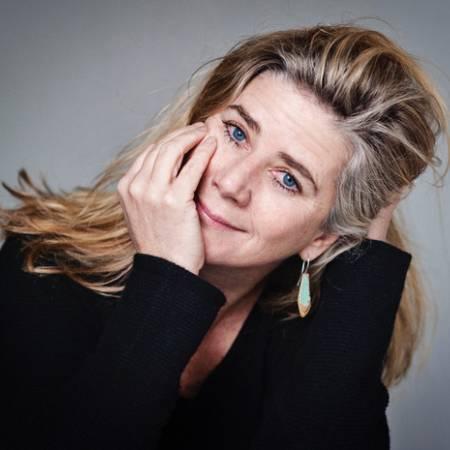 Imogen Stubbs
Born in Rothbury, Imogen's extensive TV credits include: D H Lawrence's 'The Rainbow', the BBC's very silly 'Big Kids', 'Anna Lee', Terence Rattigan's 'The Browning Version' and 'After the Dance', Alan Ayckbourne's 'Relatively Speaking', and a role in the final series of Netflix's 'The Crown'.

Her many credits in the West End and many and varied wonderful Regional Theatres include:
'A Street Car Named Desire', 'St Joan', 'Closer', 'Uncle Vanya', 'Heartbreak House', 'Three Sisters', 'The Glass Menagerie', 'Orpheus Descending', 'Private Lives', 'Mum's the Word', 'The Boyfriend', 'A Marvellous Year for Plums', 'The Hypochondriac', 'A Blast from the Past'.

Recent stage credits include: 'Clybourne Park' (Park Theatre), 'Honour' (Park Theatre), 'The Be All and End All' (York Theatre Royal), 'Things I Know To Be True' (Frantic Assembly - The Lyric), 'Communicating Doors' (Menier Chocolate Factory), 'Elephants' (Hampstead Theatre), 'Alecky Blythe's Little Revolution' (Almeida Theatre), 'Strangers On A Train' (The Gielgud) , 'The Children' (Theatre Royal, Bury St Edmunds), 'Salt,Root and Roe' (The Donmar), 'Third Finger Left Hand' (Trafalgar Studios).
For the Royal Shakespeare Company, she appeared in 'Othello', 'Two Noble Kinsmen', 'The Rover' and 'Richard II'. For the National she appeared in 'The Relapse' and 'Betrayal'.

Film credits include: 'Jack & Sarah', 'Twelfth Night', 'True Colors', 'Fellow Traveller', 'Deadline', 'A Summer Story', 'Erik the Viking', and 'Sense and Sensibility'.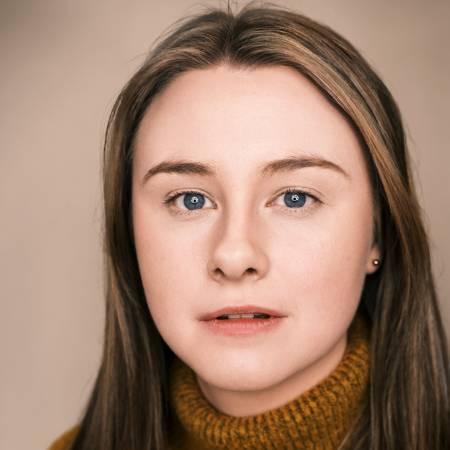 Rebecca Glendenning-Laycock
Rebecca is an actor, writer, and theatre maker based in Newcastle Upon Tyne. As a maker Rebecca's work is funny, and refreshing with a tender middle. As a performer Rebecca has most recently worked with The Customs House, Live Theatre, Alphabetti Theatre, and Curious Monkey. Rebecca was also a founding member of queer theatre company Bonnie and The Bonnettes, and made shows with them from 2016 until their close in 2022. These shows included: 'Drag Me to Love', 'And She', 'Bonnie and Fanny's Christmas Spectacular'.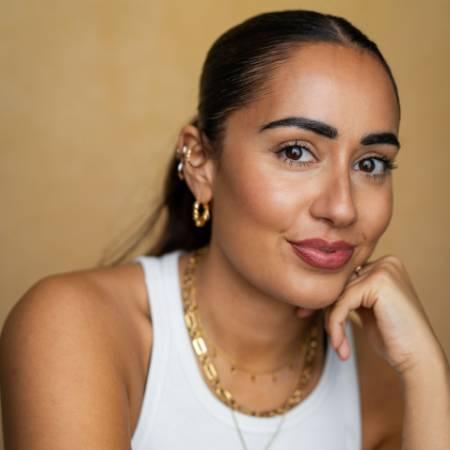 Laila Zaidi
Theatre credits include: Clem - 'Little Bits of Light' (National Theatre); Maria - 'West Side Story' (Kilworth House and RSC); Charlie - 'The Selfish Giant' (Vaudeville Theatre); Tassita - 'Starlight Express' (The Other Palace Theatre); Jess - 'Bend It Like Beckham' (Toronto); Polly - 'The Boyfriend' (Menier Chocolate Factory); Sashi - 'Invisible' (Bush Theatre); Clare - 'The Season Ticket' (Northern Stage); Frankie - 'Frankie Goes To Bollywood' (Rifco Theatre).

TV credits include: 'Ackley Bridge' S5 (Channel 4); 'Benidorm' S10 (ITV); 'Mood' (BBC); Doctors (BBC); 'Dog Days' (Comedy Pilot); 'Holby City' (BBC).

Short Films Include: 'The Everlasting Club' (Jeva Films Productions); 'Hayley Allen' (Rebel Park Productions).

Voiceover credits include: BBC Radio Summer of Sport; BBC Sounds – Young Writers Awards Shortlist narration; Audiobook 'The Nutcracker' by Alex T Smith (Audible); Sky Radio Christmas advert.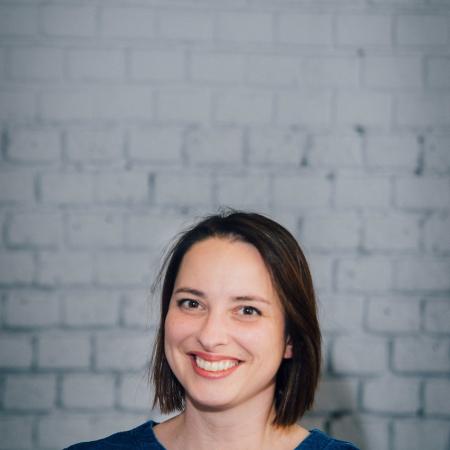 Writer - Laura Lindow
Laura is a Scottish Writer and Director who has proudly lived and worked in the North East for over 20 years. She was the Journal Culture Award's Writer of the Year 2019. Laura is Associate Director for Open Clasp Theatre Company. She also regularly performs as Clown Doctor, Dr Lulu McDoo, for Tin Arts, working with hospitalised children and their families. Additionally Laura was a member of Royal Court Writers' Group (North) 2018.

Writing credits include: The Ultimate Pickle (Paines Plough); Baba Yaga (Theatre Hullabaloo); Pause (Alphabetti Theatre); Credit, Woven Bones (Cap- a-Pie); The Sorcerer's Apprentice, The Snow Queen, The Emperor's New Clothes, The War Of The Worlds, Up and Out Christmas Sprout, (Northern Stage); The Christmas Tree (Durham's Gala); Beyond The End Of The Road (November Club) Journal Culture Awards' Performance of The Year 2018; Stitched: a Hip Hopera, Hey Presto theatre adaptation (New Writing North;.Heartbreak Soup (Laura Lindow/The Empty Space)

Theatre Directing Credits include: Key Change (Open Clasp) winner of Carol Tambor 'Best of Edinburgh Award' 2015 with New York Transfer, Critics' Pick in New York Times and Winner of Best Overall Event Journal Culture Awards 2017, Don't Forget The Birds (Open Clasp/Live Theatre) Journal Culture Awards' Performance of The Year 2019; Preggers (Curious Monkey); The Important Man (Cap a Pie); Pearl (rehearsed readings for Estate of Julia Darling/ New Writing North); Donna Disco (Chickenpox Fox); Heartbreak Soup (Laura Lindow/The Empty Space)

Film/TV Directing Credits: Don't Forget The Birds, Lasagna and Sugar (Open Clasp).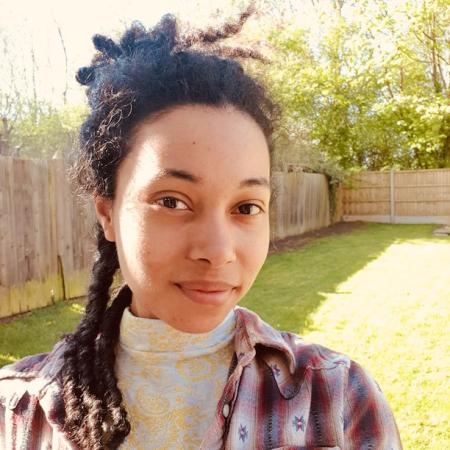 Writer - Naomi Obeng
Naomi Obeng is an artist and playwright interested in creating new worlds on stage that help us to better understand our own. She embraces the strange and the absurd in order to twist familiar thought processes, upset social apathy and ask difficult questions about our contemporary status quo.

Her recent work includes: 'We'll Be Who We Are', her first full-length play which was shortlisted for the Women's Prize for Playwriting (2020) and previewed at VAULT Festival (2023); 'Where it Lands' for Nottingham Playhouse; 'New Town Cry' for New Perspectives; 'A Distance Between' for Paines Plough's 'Come To Where I'm From'.

She has developed work as part of NO BORDERS at the Royal Court and English Touring Theatre's Nationwide Voices. She has been supported as a playwright by Soho Writers Lab, Royal Court Introduction to Playwriting Group, Leicester Curve as a resident writer, and New Perspectives as a New Associate.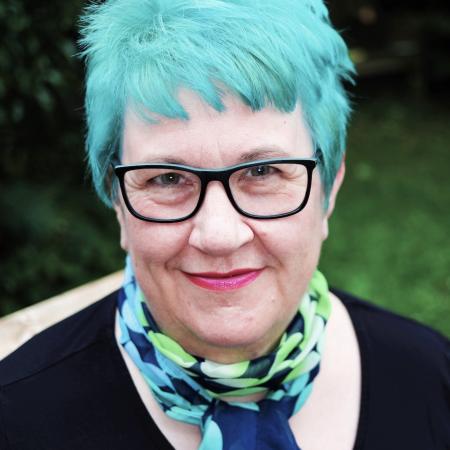 Writer - Vici Wreford-Sinnott
Vici is an award-winning disabled theatre and screen writer/director from the North East and is a long term campaigner for the vibrant and dynamic cultural voices of disabled people. A leading figure in the UK Disability Arts movement for almost thirty years, Vici's recent work includes the BBC commissioned short film Hen Night and Funny Peculiar starring BBC Silent Witness star Liz Carr which was commissioned by Northern Stage and ARC Stockton.

Vici created other digital works during the pandemic including the radio drama The UnSung about older disabled women, commissioned for Durham International Book Festival by New Writing North and ARC Stockton. Her short film Siege and a series of conversations, The Wrong Woman Discussions, were commissioned by Home Manchester and ARC Stockton. All are still available at www.littlecog.co.uk

Vici's original theatre work includes Butterfly (Best One Person Play 2018 British Theatre Guide, National Tour), Lighthouse (bilingual piece in English and BSL, British Premiere ARC Stockton), Another England (National Tour), The Art Of Not Getting Lost (ARC Stockton and Northern Stage), Vote for Caliban (Northern Stage), Deadly Devotchka (Edinburgh Fringe), Moll Cutpurse: A Comedy for the 21st Century (UK and Ireland Tour). Vici has many directing credits and has mentored many disabled writers to bring their work to the stage. In 2021 Vici was awarded the Journal Arts and Culture Award for Outstanding Contribution to the arts in the region.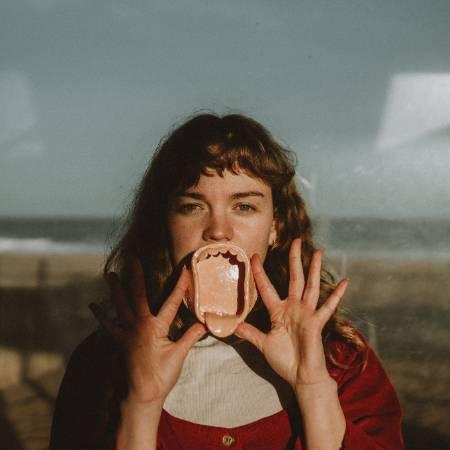 Jayne Dent (Me Lost Me) - Composer and Musician
Jayne Dent is an interdisciplinary artist, musician, composer and facilitator based in Newcastle upon Tyne, predominantly working with sound; recording, improvising and performing with electronics and voice, while additionally incorporating elements of textiles, writing, digital art, interactive installation, moving image and print. History, mythology and landscape are common themes throughout her work, with a particular focus on exploring the intersection between folk art and developing technology: what stories will be told and how will we tell them in the future? Her work often highlights and connects through-lines from ancient cultures to the present day and uses this as a basis to dream and speculate on what is to come, with a keen interest in experimenting with modes of storytelling, from the literal to the surreal and the abstract. Her experimental songwriting project under moniker 'Me Lost Me' has been described in The Guardian as "stripping folk back to its bones while letting its future echoes bleed out", a beguiling mix of soaring vocals and atmospheric electronics that playfully push the boundaries of genre. With her prolific writing and extensive touring schedule, her unique sound has won much support across the musical spectrum. Dent has notably performed live for BBC Radio 3's After Dark Festival and as part of the 2022 BBC Proms alongside Spell Songs, Royal Northern Sinfonia and the Voices of the Rivers Edge Choir. She received the prestigious Paul Hamlyn Foundation Award for Composers and was 2020-2021 Artist in Residence at Sage Gateshead. Her third album 'RPG', released in July 2023 on Upset the Rhythm, was MOJO Magazine's 4* Folk Album of the Month, who described the release as "Incomprehensible/Irresistible", while The Quietus dubbed it ""A celebration of the essentially human playfulness of gaming, storytelling and songs".
Set & Costume Design - Amy Watts
Amy graduated from Wimbledon College of Art with a BA (Hons) in Theatre Design:
Associate Designer credit: 'Wet House' (Live Theatre). Assistant Designer credit: 'Othello' (ENO). Designer credits: 'The Bat With No Bite' (Northern Stage); 'Much Ado About Nothing' (Creation Theatre); 'Hedda Gabler' (Reading Rep); 'Jack, Mum and the Beanstalk' (Hull Truck); 'The Massive Tragedy of Madame Bovary' (Jermyn Street Theatre); 'The Unlocked Door' (Seaton Delaval Hall with November Club); 'The Wasp' (Customs House); 'A Midsummer Night's Dream' (Reading Rep); 'Hound of the Baskervilles' (East Riding Theatre); 'The Remarkable Robin Armstrong's Extraordinary Christmas Adventure' (Hexham Theatre); 'Legend of Sleepy Hollow' (UK Tour); 'Hound of the Baskervilles' (Northern Stage); 'Good Timin', 'West End Girls' (Live Theatre); 'Story Project Rage', 'Romance and Resolution, 'Miss Havisham's Wedding Night' and '12 Poems of Emily Dickinson' (Arcola Theatre); Grand Hotel, 'Lend Me a Tenor', '9 to 5', 'King of Hearts' (London School of Musical Theatre), 'Spaced 2014' (Touchpaper Theatre).