A Live Theatre Production 
Written by Olivia Hannah, Henry Lawrence, Jamie Morren and Tamsin Daisy Rees
Directed by Joe Douglas & Graeme Thompson
Designed by Anna Robinson
Original Music by Beth Brennan
Ensemble Cast Sarah Balfour, Micky Cochrane, Dale Jewitt, Katie Powell and Daniel Watson
A city at Christmas. A time of happiness and joy. But look a little closer behind the advent calender door and there is a world of festive stories untold. 
This December, Live Theatre's Associate Artists take us on a journey through all things Christmas with a wry, funny and alternative look at the festive period.  Four tales of Christmas present look at what happens when a drunken Santa gate-crashes a Christmas get-together, when the festive TV schedule takes over your life, the secret lives of four siblings are unwrapped, and when all that stands between one family and Christmas heart break is a pigeon in a chip box.
Expect laughter, turkey, tears and sarcasm. Four plays by four writers celebrating this special time of year. The perfect Christmas boxset. 
Clementines
Written by Tamsin Daisy Rees
Starring Sarah Balfour, Dale Jewitt and Katie Powell
Meet Tess, Sam and Charlie. The siblings are attempting to leave the house, but without mam the process is proving a slog. The school Christmas show is about to start and Charlie has a starring role, not to mention, Tess's manager will be there, a fireman love interest and the PTA tombola. All very nice, right?
Nut roasts, tricky chats and unveiled surprises later, they might just make it out the door.
Grounded
Written by Henry Lawrence
Starring Micky Cochrane and Daniel Watson
Eddie a bit of a lost boy. After a big Christmas family bust-up, he's sat in the rain at midnight, with a surprise in a chip box. But at least it stops him having to face Dad. How did he get here?  Something needs to change. The trouble is, Eddie doesn't know what he wants. Can a Christmas wish list and an injured pigeon really bring a family back together?
Home for Christmas
Written By Olivia Hannah
Starring Sarah Balfour, Dale Jewitt, Katie Powell and Daniel Watson
A classic story of drunk Santa coming in the front door and crashing your Christmas party. That traditional tale from Christmas gone by? No? It wasn't quite what Amy and Lex were expecting either.
A ghost from the past, catfishing and acts of kindness might help them reveal their secret Santa.
Marbles
Written by Jamie Morren
Starring Sarah Balfour, Micky Cochrane, Dale Jewitt, Katie Powell and Daniel Watson
Uncle Pat isn't just a neighbor, he's family. Round for Christmas dinner, buying presents, reminiscing about the good ol' days of Christmas past. Or at least his version of Christmas past. His 'grandkids' Ralph and Elisabeth are glued to their phones, but Uncle Pat's games require their full attention.
Expect bananas, flux capacitors, John Mclane and a good dose of festive mayhem.
Tamsin Daisy-Rees, Olivia Hannah, Henry Lawrence, and Jamie Morren are all playwrights based in the North East and were discovered through Live Theatre's artist development programme.
Reviews
'this is a great night of theatre. All are well-observed dramas about human nature and, thanks to the quality of performances from all five in the cast, they ring true'
The Chronicle
'Four plays inspired by Christmas, each taking a different viewpoint and leading us on different, albeit in some ways quite similar, emotional journeys, performed by an excellent company of five who squarely face up to the challenge to their versatility and succeed...Happy Christmas indeed!'
British Theatre Guide
'Christmas Crackers represents four golden nuggets of Christmas.'
North East Theatre Guide
'Christmas Crackers are four tales of an imperfect Christmas. Grounded in reality, they give the essence of the Christmas message without the saccharine sweetness of the TV commercials.'
Mike Spike Is Breaking a Leg
'a thought-provoking conclusion to an alternative festive night out and just the sort of thing that makes Live Theatre a place full of delightful surprises.'
David Whetstone
'a warm-hearted quartet of short plays from emerging writers'
Exeunt Magazine
'Four short stories provided both humour and humanity to an exceptional evening's entertainment.'
Narc Magazine
Cast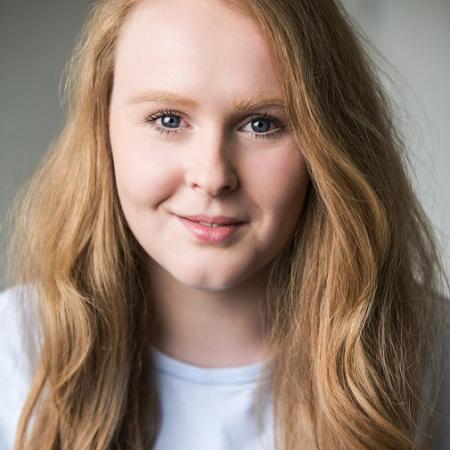 Sarah Balfour
Sarah trained at the Academy of Live and Recorded Arts (ALRA) South.

Sarah's theatre credits are ReAct:The Woods (Royal Court), Rapid Writer's Response (Theatre 503), When the Boat Comes In (The Customs House), Mary Stuart (Duke of York's Theatre, West End), Hyem (Theatre 503/Northern Stage).

Sarah is excited to be making her debut at Live Theatre as it's always held a special place in her heart.
Micky Cochrane
Micky trained at University of Northumbria.

He previously appeared at Live Theatre in A Nightingale Sang, Rat Boy, Anti-Gravity, 10 Minutes To… and First Draft.

Other theatre credits include Pitmen Painters (Oldham Coliseum), Beyond The End Of The Road (November Club), The Fighting Bradfords, (Gala Durham), The Great Joe Wilson (Wisecrack Productions), and Peter Pan, (Northern Stage).

His TV / Radio and Film include Man Down (Channel Four/Avalon), George Gently (BBC), Electricity (Stone City Films), The Dumping Ground (BBC).

Micky is thrilled to be returning to Live Theatre and being part of a special new writing project.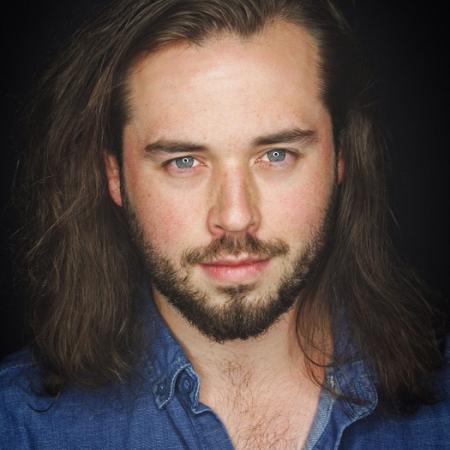 Dale Jewitt
Dale trained at the University of Northumbria and North at Northern Stage.

He has previously appeared at Live Theatre in Clear White Light and Mixtape. His other theatre credits include Romeo and Juliet, The Taming of the Shrew and Much Ado About Nothing (all at Theatre Space North East), Manifesto for a New City and Animal Farm (Northern Stage), Dr Mullins Anatomy of the Theatre Royal and Teacups, Zebra and Dancing Kaisers (November Club), Rainbird and The Dirty Flea-Bitten Scrounging Bastard (Cloud Nine Theatre Company), The Wind Road Boys, (Enter CIC), Snow White (Mendes Management) and Puddles Adventure and The Cow Jumped Over the Moon (The Customs House).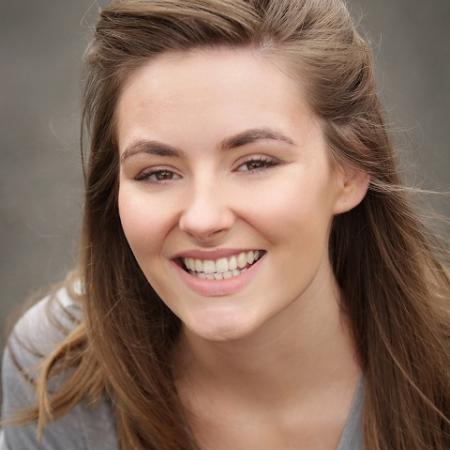 Katie Powell
Katie trained in Performing Arts at Gateshead College.

Having developed her performance skills through Live's Youth Theatre and Northern Stage Young Company, she has since performed at Live Theatre in various productions including Breakfast Hearts/Choirplay (The Six Twenty) and 10 Minutes To… She is also a member of female sketch group formed at Live Theatre, Your Aunt Fanny. Katie has most recently appeared in Melva (Mortal Fools) and in South African collaboration piece Encountering the Other (Odd Man Out). Her television credits include Beowulf (ITV) and Inside Out (BBC). She is thrilled to be appearing at Live Theatre this Christmas.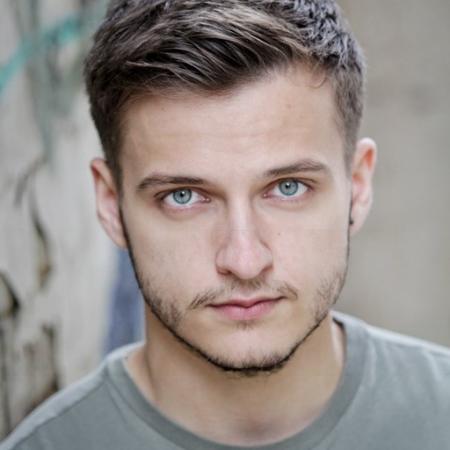 Daniel Watson
Daniel trained at Project A, Theatre Royal Newcastle and The National Youth Theatre.

Theatre credits include: WormTown (Customs House Youth Takeover Festival) Cheer Up Slug (North Wall, ALCHYMY) The Terminal Velocity Of Snowflakes (Live Theatre).

Short plays include: Sophie, Metal Sandwich, Preservation and Toil, (Live Theatre's 10 MINS TO) BANTER (Coracle).

TV Credits Include - Byker Grove (BBC/Zenith North).

Dan is thrilled to be returning to Live Theatre after last year's run of The Terminal Velocity Of Snowflakes and can't wait to spread some festive cheer through these amazing, newly written plays.