Live Theatre is delighted to announce its thirteen bursary winners for 2020, eight full bursaries of £2000 and a further five seed bursaries of £1000.
Live Theatre's bursaries are aimed at supporting exciting and innovative approaches to story led theatre making. Bursary winners were selected through an open call-out that launched in spring 2020. The winners demonstrate outstanding and imaginative theatrical ideas with something new and unexpected to say.
Live Theatre has made a decision to commit to additional support of the freelance sector, increasing its awards to a total of 13, up from seven last year.
As well as £2000 cash and the opportunity to have their work performed at Live Theatre, often as part of the annual Elevator Festival, bursary recipients receive dramaturgical, production and marketing support, access to space for research, development and rehearsals plus new for 2020, the support of a partner mentor.
The seed bursary winners will each receive £1000 to spend on any aspect of their project, rehearsal and R&D space at Live Theatre and dramaturgical, production and marketing support from Live Theatre's team.
£2000 bursary winners for 2020 are: Adam Donaldson, Caitlin Evans, Isabella Leung, Lucy Nichol with Chris Connel, Alison Scurfield, David Tuffnell, Max Emerson and Rob Ward and Kerry Wright.
Seed bursary winners are: BRASH, Rebecca Glendenning-Laycock, Madeline Gould and Tilly Branson, Mhairi Ledgerwood and Lydia Marchant with Tom Bellerby.
Find out more about the winners and their projects below:
The North Star - Adam Donaldson
The North Star looks at the life of Frederick Douglas who was born into slavery and became a major American social reformer. His freedom was bought by two Tyneside women. Exploring the North East's attitudes to racial equality.
Adam Donaldson said:
"I'm so excited to get the chance to develop my idea at Live Theatre. The theatre has such a strong track record of supporting stories rooted in the North East and I'm grateful to have the chance to collaborate and bring a little-known part of our history to life. When you sit in a room and map out an idea, it's sometimes/often/always difficult to imagine a life for it beyond those four walls. This bursary ensures that the page will make it to the stage…what a privilege!"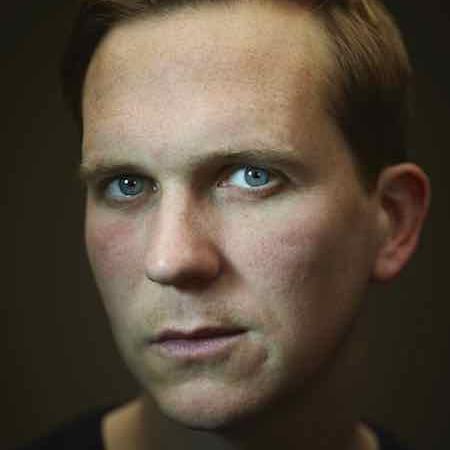 Adam Donaldson
Since graduating from the Royal Conservatoire of Scotland, Adam Donaldson has worked in various venues across the North East as a performer. He is an associate artist with Bard in the Botanics in Glasgow and has played numerous principal roles for the company, such as in Henry V, Dr Faustus and Much Ado About Nothing. Adam's debut play Journos twice went to the Edinburgh Fringe Festival and his follow-up play Match 64 played at The Old Red Lion. Additionally, his first short film won the Ideastap BAFTA film showcase in 2015. 
Your (insert here) Won't Save Us - Caitlin Evans
Your (insert here) Won't Save Us is an examination of the environmental movement and how it is dominated by middle class performative actions. What will save us, bamboo toothbrushes or Extinction Rebellion? And who pays the price until then?
Caitlin Evans said:
"This Bursary gives us an amazing, rare opportunity to develop a new show in these uncertain times. I'm really grateful for the support from Live and excited to start making work again in my hometown!"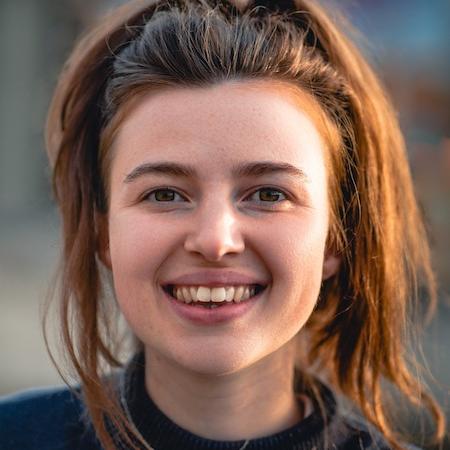 Caitlin Evans
Caitlin Evans of Shybairn Theatre Company for Your (insert here) Won't Save Us Caitlin a director of Shybairn, is a theatre-maker from Newcastle and graduate of MFA Advanced Theatre Practice at The Royal Central School of Speech and Drama. Shybairn's recent show Talk Propa explored the prejudice against northern accents both on and off stage. It was recipient of The Cultivate Bursary by Common for Vault Festival 2020, and shortlisted for the Untapped Award and The Les Enfant Terribles Award for Edinburgh Fringe 2020.  Shybairn collaborate with artists, communities and individuals to make theatre which explores socio-economic and environmental issues affecting the UK today.
A Bouffon Play About Hong Kong - Isabella Leung
A Bouffon Play about Hong Kong (BHK) will be an imaginative retelling of the history of Hong Kong, an exploration of its intricate relationship with Capitalist Britain and Communist China, spoken from the perspective of the abandoned outcast. 
Isabella Leung said:
"I am very grateful and excited to have been awarded the bursary during this uncertain period for the arts. This means that I can go on to develop a story that I have been wanting to tell, and share the words and experience of a Hong Konger. I can't wait to connect and collaborate, and to embark on this journey with the support from Live Theatre. Thank you so much!"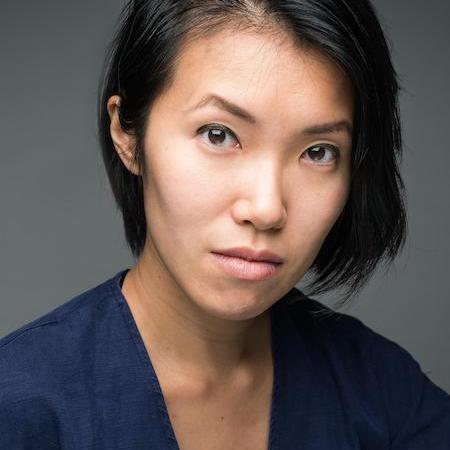 Isabella Leung
Isabella Leung is a bilingual and multi-disciplinary performer, theatre-maker and writer, born and raised in Hong Kong and based in the UK. Her work focuses on devising, movement and comedy. She recently trained at École Philippe Gaulier, Paris, where she explored clowning and bouffon. Collaborations include Freedom Hi 自由閪 at Vault Festival in London, A Game Not Lost (Mountview), Instant Acts: Against Violence and Racism (Interkunst, Germany), Not the Maids, The Beautiful Ones (Rooftop Productions, Hong Kong), Never Stand Still (Banana Effect, Hong Kong/USA), Sonnets (Theatre de la Feuille, France).
The 27 Club - Lucy Nichol & Chris Connel
The 27 Club is set in 1990s Newcastle after the death of Kurt Cobain a young woman contemplates the death of icons while dealing with her spiralling mental health. Exploring mental health crisis and its origins.
Lucy Nichol said:
"The Live Theatre bursary is giving us a great opportunity to develop our skills within the arts without having to re-train as funeral directors or cake decorators. In combining my writing skills and Chris' extensive theatre experience we're looking forward to adapting my debut fiction project, The 27 Club, for the stage. Knowing that there's potential for my little 1990s world to be explored by others is a dream come true, and I'm even more excited about watching Chris pretend he is as passionate about punk-rock as I am!"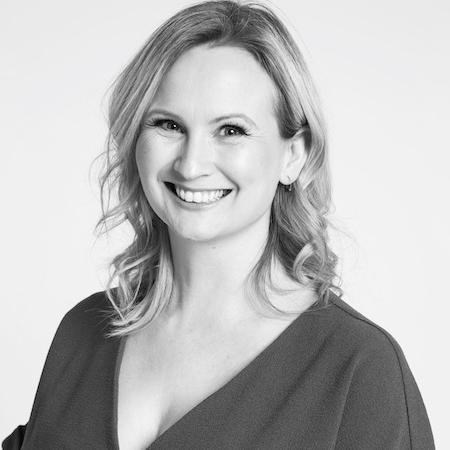 Lucy Nichol
Lucy is a writer, PR consultant, published author, podcaster and mental health campaigner. As a freelance writer, Lucy's work has appeared in The Independent, The I Paper, Metro, NME, Red Magazine, Metro and many more. Lucy is Chair of addiction recovery charity, The Road to Recovery Trust and works closely with ITV's Coronation Street team to advise on accurate portrayals of addiction and recovery. Her first book, A Series of Unfortunate Stereotypes, was published by Trigger Publishing in 2018 and she is now concentrating on commercial fiction projects with a focus on de-stigmatising mental health and societal issues. 
Chris Connel
Chris Connel's work has taken him to Broadway and many venues across the UK. He has been a regular at Live Theatre working on stage productions including The Pitmen Painters, Wet House, Toast, Cooking with Elvis, You Couldn't Make it Up and Close the Coalhouse Door. Hull Truck Theatre is another home from home, where Chris has performed regularly with credits including Bouncers, Up on Roof and Loot. TV and radio credits include Emmerdale, George Gently, Coronation Street, The Dumping Ground, Sylvia's Lovers and The Ferryhill Philosophers. He has also worked as a BBC Inside Out reporter, voiceover artist, facilitator, director and event host.
Intergalactic (petals and constellations) - Alison Scurfield
Intergalactic (Petals and Constellations) was first performed at Live Theatre's Queer and Now Scratch Night in February 2020 and is the story of two young men finding a connection through their shared experience of grief. Feel good coming of age story exploring LGBTQ+ relationships in the North East.
Alison Scurfield said:
"I was so excited to hear I'd been selected as a bursary winner. Seeing my short play performed at the scratch night made me realise the potential this story has for development and I can't wait to dive back in and explore these characters further. I've thoroughly enjoyed working with Live Theatre so far and I've learnt so much. I can't wait to further my relationship with them."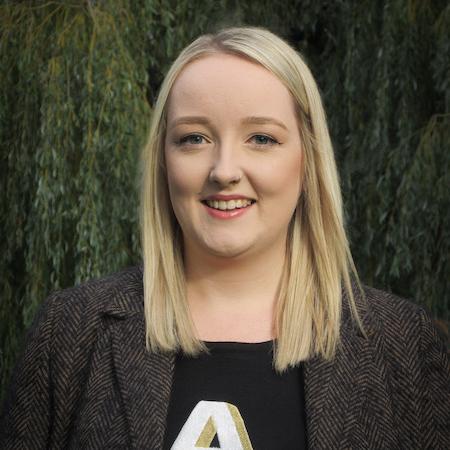 Alison Scurfield
Alison Scurfield is a writer from North Yorkshire. Her first short, Flushed, was performed at Live Theatre in 2019 as part of 10 Minutes to… Stake a Claim. She also had a rehearsed reading of Partners in Crime at Alphabetti Theatre in the same year. 
Our Karen - Rainy Days And Mondays - David Tuffnell
Our Karen – Rainy Day and Mondays will explore themes of body image, body dysmorphia, disability and LGBTQIA+, using Karen Carpenter as a central point around which each of the characters' stories revolve.
David Tuffnell said:
"After writing an initial monologue over 5 years ago I have always wanted to expand the world of OUR KAREN. The bursary from Live Theatre is a fantastic opportunity for me to collaborate with two other writers and now explore that world further. It's wonderful to have the support to expand my own process but to also learn and generate new ways of working with other writers as a collective. To bring to the forefront themes that continue to have real importance and such a massive impact on so many lives."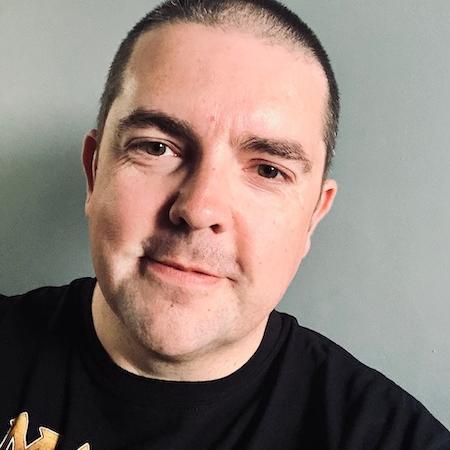 David Tuffnell
David Tuffnell is a graduate of LAMDA and has worked with directors such as Mike Alfreds and Fiona Buffini. Co-founder of Teesside Theatre Company Less Is More. Writing credits include: First Foot (PainesPlough), 10 Minutes To…, Stella (Edinburgh Fringe), Miss Crispy 1988 (Newcastle Theatre Royal), The Customs House, Blackfriars Art Centre), That Gay Play (Middlesbrough Theatre), Is That All There Is? (Jabberwocky Market)

Theatre credits include: The Physicists, The Accrington Pals, The Merry Wives of Windsor. Directing credits include: Beautiful Thing, The Laramie Project, Miss Crispy 1988, Bazaar and Rummage, Your Home In The West, That Gay Play, Blythe Spirit, The Nazzie House Girl and Stella.
I would Love It If We Beat Them - Max Emmerson & Rob Ward
I Would Love It If We Beat Them is set in Newcastle 1996. A veteran left-wing labour councillor battles for his seat against a young women inspired by new party leader, Tony Blair. Set against the back drop of Newcastle United's infamous season it explores and foreshadows changes in left-wing/socialist politics in the North East.
Max Emmerson & Rob Ward said:
"We are absolutely thrilled to be awarded this bursary. From the moment we stepped through the doors at Live Theatre we have been made to feel at home and we cannot wait to continue developing our creative relationship with one of the North's most exciting arts venues."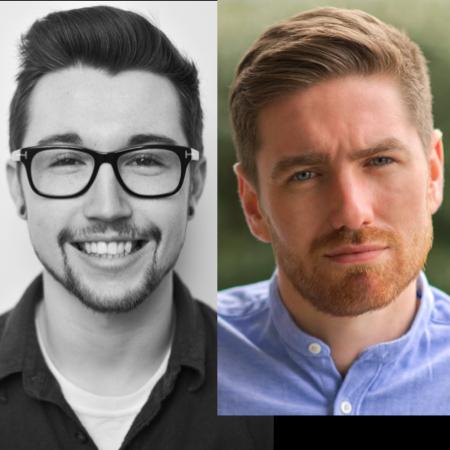 Emmerson & Ward
Emmerson & Ward formed in 2018 by Producer Max Emmerson & Writer Rob Ward, and are a new writing company with a focus on producing new writing. Since 2018 they have produced Gypsy Queen by Rob Ward at the Edinburgh Fringe Festival, 2 UK tours and an international tour, Sex/Crime by Alexis Gregory at the Soho Theatre and Riot Act by Alexis Gregory which has performed 3 UK tours. In March 2020 they produced The MP, Aunty Mandy & Me by Rob Word in association with Leicester Curve and most recently they have commissioned writer Daneka Etchells.
Thyme Cafe - Kerry Wright
Thyme Cafe is a comedy about a young woman growing up after her parents are imprisoned. The piece aims to give a voice to lower and working-class people underrepresented in the arts and explores contemporary social issues such as the welfare state and the prison system
Kerry Wright said:
"The bursary will be invaluable, and it means the world to be able to tell my story unrestricted and give a voice to people often forgotten in society."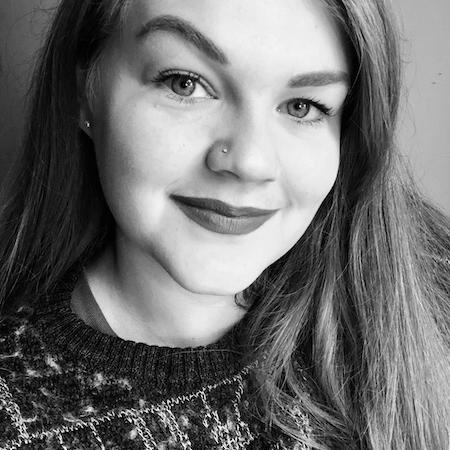 Kerry Wright
Originally from Canterbury, Kerry Wright is a writer and theatre-maker based in Bradford. She enjoys exploring contemporary social issues within her work such as class division, the prison system, and the welfare state. Kerry graduated with a Masters in Writing for Performance from the University of Leeds in 2019. Last year, her short play Beneath the Table was performed at RIFT New Writing Festival in association with Leeds Playhouse and the University of Leeds. Kerry has recently started a twelve-month artist in residency programme with Bloomin' Buds Theatre Company and was involved in their Working Class Voices in Lockdown project this summer.
Ankles - BRASH Theatre
Ankles is a based on the real experiences of Newcastle East End girls to resist the stigmatisation of their ankles in a political climate of global victim blaming culture. A show to mobilise young people to fight against sexist discrimination in their own lives.
Lydia Brickland, Producer said:
"BRASH are thrilled to have been selected for a seed bursary from Live Theatre. As one of the region's young exciting theatre companies this opportunity allows us to develop our new show Ankles. It's fantastic that during this time of uncertainty Live Theatre are supporting artists to further develop their creative practices'."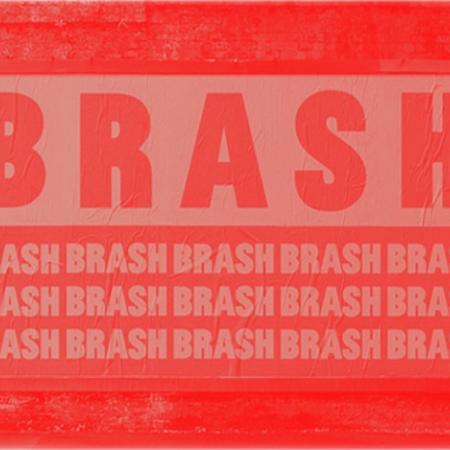 BRASH Theatre
BRASH is a bold, educational theatre company for young people, making sex education relevant, political, and unafraid. Weaving together stories through poetry, punchy dialogue, blistering humour, and visual-audio delight, BRASH's theatre is the voice of young people, and a tool for young people to get informed and mobilised. This year BRASH produced Raising Shame, in partnership with Streetwise, at Northern Stage, Byker Community Centre, and Benfield School. This show presented the real-life experiences of Newcastle's youth to challenge period stigma and its brutal relationship with poverty. In 2019 they produced Shoefiti at Northern Stage, Alphabetti Theatre, and Salford Arts Theatre.  
Chained Reaction - Rebecca Glendenning-Laycock
Chained Reaction uses storytelling, dark comedy, and devastating honesty to explore power, grief, the strength of friendships, and how exhausting it is to exist in a patriarchal world where women are consistently on the receiving end of violence.
Rebecca Glendenning-Laycock said:
"To be given the opportunity to develop my work with a theatre so experienced with nurturing new writers is an absolute gift. I can't wait to be able to use the time and space this bursary allows me so develop my writing and bring something that's lived in my head to life!"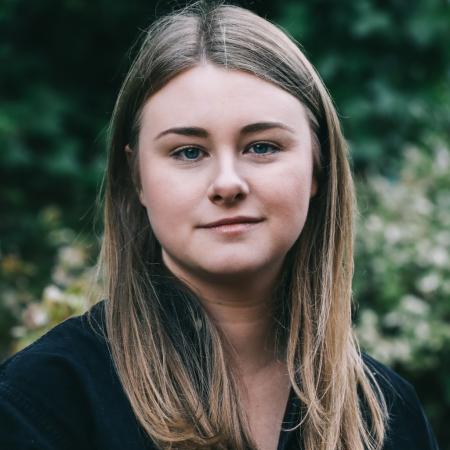 Rebecca Glendenning-Laycock
Rebecca is a writer and theatre maker based in Newcastle. Her work is refreshing, funny, and tender. Influenced heavily by politics and sexuality, Rebecca enjoys challenging classic narrative tropes and structures, reworking them to create fresh and politically driven storytelling. She is a co-founder of North East based theatre company Bonnie and The Bonnettes, (Drag Me to Love, And She).

She's previously had 10 minute pieces performed for Workie Ticket, Curious? Festival, and Live Theatre. In 2019 she was one of the writers commissioned by Workie Ticket for 'Women Warriors', focused on female veterans (The Exchange, 2019).
Women In Water - Madeline Gould & Tilly Branson
Women In Water is a lyrical semi-autobiographical journey through two women's experience with water. Its joys and its dangers. Exploring mental health and body image.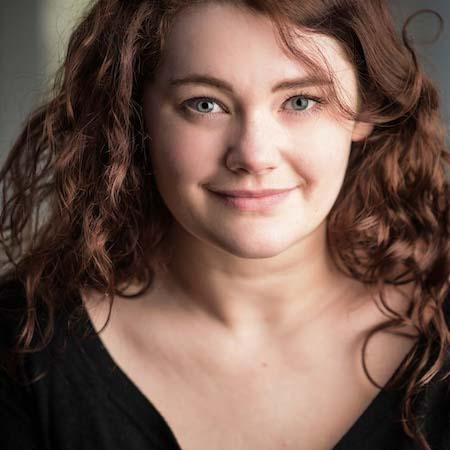 Madeline Gould
Madeline Gould is a LAMDA trained actor and playwright. Her play 'Ladykiller' won the 2019 Vault Pleasance Award following its sell-out run at Edinburgh Fringe Festival, before enjoying a sell-out run at Vault Festival 2019. It is due to embark on an international tour in 2021.

She has written two sell-out plays for the rural touring circuit, 'It Is Now' and 'Think of England' which also enjoyed a successful London run at Vault Festival 2018. She is currently developing Arts Council Funded 'Inside Voice'.

Madeline is currently under commission with Camden Productions writing her first television series, working alongside the BAFTA winning producer of 'This Country'.
Tilly Branson
Tilly Branson is a director, dramaturg, theatre-maker and producer. Directing includes Pepper and Honey (Notnow Collective, Voila! festival and national touring 2019-2020); It Is Now and Think of England, Anonymous is a Woman Theatre Company, three national tours and Vault Festival); Getting Better Slowly (Lincoln Drill Hall/touring); Acting Alone (international tour); Man to Man (Mercury Theatre Colchester/Park Theatre London); Entertaining Angels (New Perspectives, national tour) and End to End, (The Gramophones, Edinburgh Fringe/three national tours). She is an Associate Artist with The Gramophones Theatre Company and a founding member of The Party Somewhere Else and has co-produced their two week-long festivals at Nottingham Playhouse. She is currently developing Aunting, a new show about becoming an aunt and the importance of aunts; and working as director/dramaturg on Inside Voice, a new show by Madeline Gould, which she is also co-producing.
Swimmers - Mhairi Ledgerwood
Swimmers tells the true story of the UK's 1912 woman's Olympic swimming team. Their gender and class struggles told through a contemporary framing and with reference to the Me Too movement.
Mhairi Ledgerwood said:
"Swimmers is the true story of Annie, Belle, Irene, and Jeannie, who represented the UK at swimming in the 1912 Olympics. This is a remarkable tale, as it happened at a time when women were severely restricted in exactly when and where they could swim. I'm so excited to tell their story!"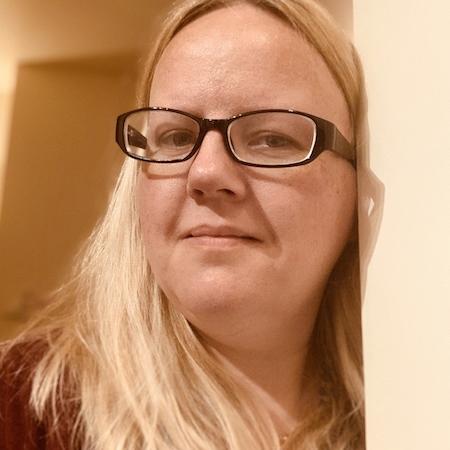 Mhairi Ledgerwood
Mhairi has had several short plays performed including Parklife at Live Theatre. Mhairi was part of the Royal Court Writers Group (North).
Stuck - Lydia Marchant & Tom Bellerby
Stuck is set in a school in a northern, working class town which is placed in Special Measures. Based on the real-life experiences exploring the impact on a generation of young people and society as a whole.
Lydia Marchant and Tom Bellerby said:
"We are delighted to receive this Bursary from Live Theatre which will enable us to continue the development of Stuck. The play explores an urgent social issue that sits at the very heart of many of our communities and is a personal one to us with many family members currently working as part of our '4th emergency service."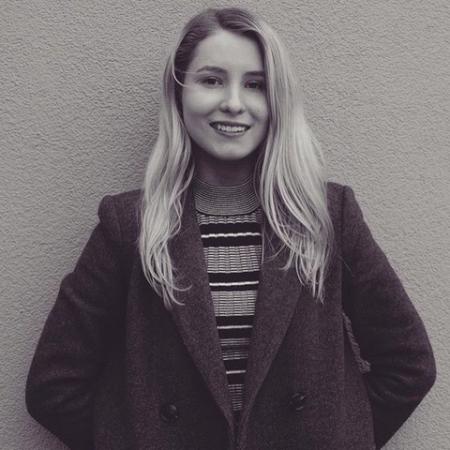 Lydia Marchant
Lydia Marchant is part of the BBC's Writers Academy, for which she is developing episodes of Eastenders, Holby City and Casualty. She is Associate Writer of The Roaring Girls and an Affiliate Artist of Hull Truck Theatre.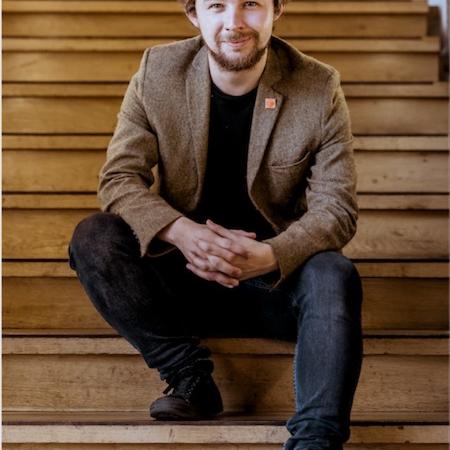 Tom Bellerby
Tom Bellerby is a Theatre Director who has worked extensively across the UK and Europe. He was previously Associate Director of Hull Truck Theatre and Resident Assistant Director at the Donmar Warehouse. 

Tom and Lydia previously collaborated on Split and Defiance for Hull Truck Theatre; their work together explores contemporary social issues and uses extensive engagement with communities as the basis for compelling, fictional narratives.